48 in 24 Series: L/A Fighting Spirit
August 19, 2016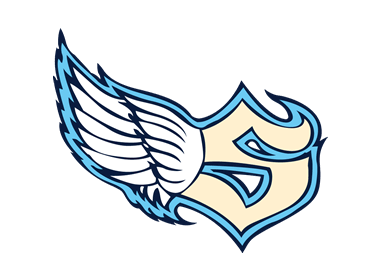 The 48 in 24 series will feature an in-depth look into all 48 teams in the NA3HL for the 2016-17 season, with new teams being highlighted daily, leading all the way up until the start of the regular season. 48 in 24 goes in-depth into each NA3HL team and will include interviews with all 48 head coaches in the NA3HL, as they provide fans with their expectations and outlook for the 2016-17 season, including taking a look at their potential roster and their strengths as a team for the upcoming season. It will also take a look back on the 2015-16 season and how each team fared and what they accomplished. Best of all, 48 in 24 will provide the fans of the NA3HL with an inside look at their favorite team and what to expect.
L/A Fighting Spirit
2015-16 Record: 33-10-1, 67 pts. (2nd in East Division *in NA3EHL)
2015-16 Playoffs: Lost to the Cape Cod Islanders in the East Division finals, 2 games to 0
Head Coach: Rod Simmons
2016-17 Division: Coastal
The LA Fighting Spirit finished the 2015-16 season in the East Division Finals in the NA3EHL, falling to the Cape Cod Islanders, two games to none. Assistant Coach Cam Robichaud prides his team on having a strong defense, and having the fewest goals against in the 2015-16 season. This season, he hopes to maintain a high level of defense, as well as improve the Spirit's scoring touch.
Although they have been bouncing around since their founding in 2012, the Fighting Spirit has finished first in their division in three of their last four seasons, finishing second in 2015-16. The team started as the Lake George Fighting Spirit in New York, joining the Northern States Hockey League (NSHL) in their inaugural season. The NSHL became the NA3EHL when operations were taken over by the North American Hockey League in 2014. Prior to the 2016–17 season, the Fighting Spirit became part of the North American 3 Hockey League (NA3HL) when it absorbed the NA3EHL.
Although his first year with the Fighting Spirit, Robichaud is entering his fifth year as a coach, and has coached at the U14, U18, High School, Jr. B and Jr. A level. In addition to coaching, he is the owner of PucDevelopment Hockey Training Facility, and hopes to help student athletes reach their full potential both on and off the ice.
Leading the Spirit from behind the bench is Head Coach Rod Simmons, who founded both Simmons Hockey and the Fighting Spirit program. Coach Simmons has been named Coach of the Year four times, and produces players that move on to play at DI, DII, and DIII levels of college hockey.
In terms of players, the Fighting Spirit hopes to build a team of good character - both on and off the ice, and looks for players that will represent Lewiston/Auburn in a positive light. Dylan Vrees, Walker Hamilton, and Thomas Kuntz will be looked to as veterans and role models for incoming teammates.
With the shift to a much larger, 48-team league structure, Robichaud comments on how this will affect both his team and the Fighting Spirit fanbase. "Our players and fans look forward to competing against a larger pool of teams. In addition to having additional competition, players in the NA3HL can expect to be seen by a wider variety of scouts, coaches, and fans - from colleges and other leagues.
As Austin Siering and David Fish, two Fighting Spirit alum who went on to play ACHA Division I and ECAC Division III (respectively), can attest to, a top notch facility, on site skating instructor, and fully equipped off ice training center provided players with everything they need for success.
Coach Robichaud reaffirms that his goal for this season - and every season - is for his group of players to reach the highest level of hockey possible. The Fighting Spirit hopes to surpass the 2015-16 season and make it all the way to the league championship, in addition to developing players so they can move to the highest level of hockey they can.
In addition to surpassing 2015-16 in the length of their playoff run, Coach Robichaud hopes to strengthen their already strong fan base through community service activities.
The Fighting Spirit start their 2016-17 season with a double header against the Skylands Kings, Androscoggin Bank Colisée in Lewiston, Maine.
Next up in the 48 in 24 series: La Crosse Freeze