48 in 24 Series: Louisiana Drillers
August 21, 2016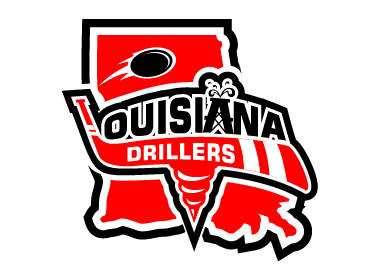 The 48 in 24 series will feature an in-depth look into all 48 teams in the NA3HL for the 2016-17 season, with new teams being highlighted daily, leading all the way up until the start of the regular season. 48 in 24 goes in-depth into each NA3HL team and will include interviews with all 48 head coaches in the NA3HL, as they provide fans with their expectations and outlook for the 2016-17 season, including taking a look at their potential roster and their strengths as a team for the upcoming season. It will also take a look back on the 2015-16 season and how each team fared and what they accomplished. Best of all, 48 in 24 will provide the fans of the NA3HL with an inside look at their favorite team and what to expect.
Louisiana Drillers
2015-16 Record: 10-35-2, 22 points (5th place in the SouthDivision)
2016 Playoffs: Did not qualify
Head Coach: Kevin Kaminski
2016-17 Division: South
After a tough and challenging 2015-16 season, with a late start and a short bench, Coach Kevin Kaminski and the Louisiana Drillers are excited to prove themselves as viable contenders in the 2016-17 season. Kaminski says they have to improve in all areas of the game, and believes the new squad has depth all around. Founded in May 2015, the Louisiana Drillers will play only their second season as members of the NA3HL.
This past summer, the Drillers added Shawn McNeil, a Canadian native to their organization as an assistant coach. McNeil played professional hockey in Canada, Europe and the States for 16 years. He is a former player from the ECHL, and was a 1996 3rd round pick for the Washington Capitals.
Coach Kevin "Killer" Kaminski also enjoyed an 11-year professional career, including 139 NHL games with Minnesota, Quebec and Washington. He has coached a wide variety of teams, including as assistant coach under Mike Babcock of the Cincinatti Mighty Ducks in the AHL and two seasons in the ECHL, since his retirement in 2000. Named the 2008-09 CHL Coach of the year, Kaminski is determined to turn the Drillers around and grow the program for the state of Louisiana. Both coaches are optimistic going into this year, and hope to see a dramatic improvement in their team.
For the new season, Kaminski focused on seeking out players to provide depth to his team - mainly fast, hard workers. He advises to watch out for 20-year old returning forward Jacob Istre, as well as, Davis Van Gemerdan, who has "great speed and shoots like a pro." In addition, "Finny" Santeri Seppinen is positioned to have an excellent season in net after being acquired in a trade last season.
As for new players, Mike Ballard is a twenty year old expected to have a strong year and provide leadership on and off the ice. Nakita Anistratenko, from Russia, is expected to be a workhorse, excelling in speed and skill.
Kaminski proved his dedication to his own team with his shock at the size of the new league structure. "All I do is focus on my team… whoever we play, we'll be ready."
As for this season, Coach Kaminski is confident his team will succeed, and hopes to "be at a high point going into playoffs."
To boost community support, the Drillers will host youth hockey programs, volunteer in schools and hospitals, and "be a big impact in the community." With these efforts, in addition to building well rounded players and individuals, the Drillers look to sell out every game and grow hockey back in Louisiana.
The Drillers start their season with a three game series against the Euless Jr. Stars. Faceoff for the first two games (September 16th and 17th) is at 7:00 PM, while the final game is at 10:00 AM on September 18th. All games will be held at the Dr. Pepper StarCenter in Euless.
Next up in the 48 in 24 series: Maine Wild