48 in 24 Series: Maine Wild
August 22, 2016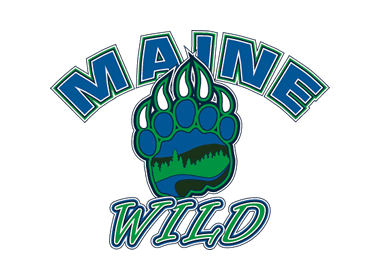 The 48 in 24 series will feature an in-depth look into all 48 teams in the NA3HL for the 2016-17 season, with new teams being highlighted daily, leading all the way up until the start of the regular season. 48 in 24 goes in-depth into each NA3HL team and will include interviews with all 48 head coaches in the NA3HL, as they provide fans with their expectations and outlook for the 2016-17 season, including taking a look at their potential roster and their strengths as a team for the upcoming season. It will also take a look back on the 2015-16 season and how each team fared and what they accomplished. Best of all, 48 in 24 will provide the fans of the NA3HL with an inside look at their favorite team and what to expect.
Maine Wild
2015-16 Record: 7-37-0, 14 pts. (*in NA3EHL)
2016 Playoffs: Did not qualify
Head Coach: Mike Tenney
2016-17 Division: Coastal
This will be the Wild's first year in the NA3HL due to the merger with the NA3EHL that goes into affect this season. Hoping to improve their record in the new league, General Manager, Dan Fontas, shared his thoughts on last season and what was learned.
"Last year was a tough year for us in the win department, but I don't think it was a wasted year, as we saw our goalie Brandon Daigle placed on the All-Rookie Team and Zach Gagne on the Top Prospect Team. We were able to gain some valuable experience this past year for a few of our returning guys and I think that will really help with making us a much more competitive team this season," said Fontas.
When asking Fontas what the main points of emphasis on building a team for this year were he said, "We want a character team and we want depth. Our recruiting has gone well and we are very happy with the character players that we have recruited. We feel we have a solid core with good depth in place that can compete for a playoff spot."
While focusing on the season and putting in work to clinch a playoff spot for the Silver Cup, this level of hockey is also putting in work to advance to the next level.
Fontas shed some light on what the Wild are doing to advance their players to the next level. "I think, like most coaches and general managers at this level, we want to help make connections for our players and help them advance. We advocate for our players and work extremely hard for our players but we also want them to understand that they need to self promote as well. There are so many players out there that want to get to the next level and I have seen the ones that self promote and then have their coaches and general mangers promoting them gives them more opportunity to get there. Some players will be ready to move up and some might need more time to develop. I have learned that the more patient a player is with development and not rushing to move to the next level that it usually works out in their favor and they get the opportunity that they have been working so hard for."
Trying to redeem themselves from last season, the expectations Fontas and the rest of the Wild have for the team this season are to work for that playoff spot. Fontas said, "We want to qualify for a playoff spot (then anything can happen) and help our players get exposure and an opportunity to play at the next level. The Coastal division should be a very good division this season. There are seven teams and only four teams will qualify so it will not be an easy task. We feel confident with the roster that we have built thus far but the players will need to buy into our systems. I think we have the right character in the room to do that."
As for community support, the players help out with youth hockey programs around the town and also read to local elementary schools throughout the season.
Next up in the 48 in 24 series: Metro Jets