48 in 24 Series: Missoula Jr. Bruins
August 23, 2016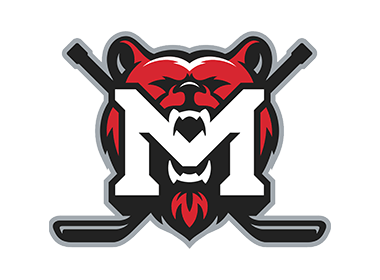 The 48 in 24 series will feature an in-depth look into all 48 teams in the NA3HL for the 2016-17 season, with new teams being highlighted daily, leading all the way up until the start of the regular season. 48 in 24 goes in-depth into each NA3HL team and will include interviews with all 48 head coaches in the NA3HL, as they provide fans with their expectations and outlook for the 2016-17 season, including taking a look at their potential roster and their strengths as a team for the upcoming season. It will also take a look back on the 2015-16 season and how each team fared and what they accomplished. Best of all, 48 in 24 will provide the fans of the NA3HL with an inside look at their favorite team and what to expect.
Missoula Jr. Bruins
2015-16 record: Did not play
Head Coach: Marcus Baxter
2016-17 Division: Frontier
The NA3HL announced the lone expansion team for the 2016-17 season in the Missoula Jr. Bruins back on May 31, 2016. Missoula, a former AWHL market prior to its merger with the NA3HL in 2013-14, lies directly in the heart of the NA3HL Frontier Division footprint of Montana and Wyoming, which will now consist of eight teams. The Junior Bruins will be the league's 48th member club overall.
Missoula is located at the western edge of Montana approximately 45 miles from the Idaho border and is Montana's second-largest city, behind Billings. Missoula is also home to the University of Montana.
The team is owned and operated by Jason and Liz DiMatteo. The Bruins have named Marcus Baxter as head coach and general manager and Joren Johnson will be the assistant coach.
The team will play its home games out of Glacier Ice Rink. Glacier Ice Rink is located on the grounds of the Missoula County Fairgrounds. The Missoula Area Youth Hockey Association (MAYHA), a nonprofit organization, operates the rink.
"Missoula is a great hockey community and we are excited for the opportunity to be involved in MAYHA's programs," Bruins owners Jason and Liz DiMatteo stated. "We look forward to building a strong partnership with youth hockey and creating support for the new Missoula Junior Bruins in the NA3HL."
When asked about building a team for this season, head coach Marcus Baxter said, "With bringing a new team and organization into the community of Missoula, we know that we must have players with strong character and work ethic to get us started on the right path. We feel like we have a good core of experienced players that know what will be expected of them walking in the door. They will certainly be expected to lead by example and show what it takes to compete and succeed at this level."
To advance his players to the next level, Coach Baxter already knew everything he was going to do to help his players out.
"We have our program built to give the players the best chance at succeeding and advancing. Our strength and conditioning coach will work with the players during the week. We have an academic coordinator who meets weekly to track grades and assist in players who are applying to school. We also have a nutritionist who works with the players to make sure they are fueling their bodies properly throughout the long season. Our goal as a program is to make sure that the players needs are met and that they are given every opportunity to walk out the door at the end of the season a better person and player."
Being a brand new team in the league, community support is another thing this team needs to focus on at the very beginning. Coach Baxter is ready to get this season started and get into the community. "We are excited to start the season and get out into the community. Our organization will do our best to give back to the community and playing in front of our amazing fans will reward our players. We are counting the days down until our home opener on September 30th."
Next up in the 48 in 24 series: Nashville Jr. Predators