48 in 24 Series: Nashville Jr. Predators
August 23, 2016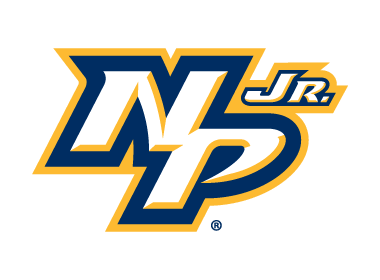 The 48 in 24 series will feature an in-depth look into all 48 teams in the NA3HL for the 2016-17 season, with new teams being highlighted daily, leading all the way up until the start of the regular season. 48 in 24 goes in-depth into each NA3HL team and will include interviews with all 48 head coaches in the NA3HL, as they provide fans with their expectations and outlook for the 2016-17 season, including taking a look at their potential roster and their strengths as a team for the upcoming season. It will also take a look back on the 2015-16 season and how each team fared and what they accomplished. Best of all, 48 in 24 will provide the fans of the NA3HL with an inside look at their favorite team and what to expect.
Nashville Jr. Predators
2015-16 Record: 31-13-3, 65 pts. (3rd in Midwest)
2015-16 Playoffs: Lost in the Midwest Finals to St. Louis, 2 games to 1
Head Coach: JP Dumont
2016-17 Division: Midwest
The Nashville Jr. Predators had a solid season last year under head coach Karlis Zirnis. This year, Nashville announced the new head coach is former NHL player, JP Dumont, of the Nashville Predators. Zirnis was promoted to be the head coach for the Shreveport Mudbugs, a new expansion team in the NAHL for thw 2016-17 seaspn.
Dumont was drafted 3rd overall in the 1996 NHL Entry Draft by the New York Islanders. In 1998, Dumont was traded to the Chicago Blackhawks until 2000, when he was traded to the Buffalo Sabres. In 2006, Dumont landed in Nashville and played there until he retired in 2013. Dumont left the franchise placing fifth in all-time scoring with 267 points in 388 games.
When asking Dumont on his thoughts about last season for the Nashville Jr. Predators, he said, "I think overall we did really good, obviously not the same record as our first year. Our returning player will have a little edge this year with all the experience they learn under Karlis Zirnis."
With Dumont back behind the bench, his main points of emphasis for building a team for this season starts with the line-up. "Under our new coaching staff, we will evaluate our lineup before we can make any plans, but we are looking at speed. The game has changed, and if you want to make it to the next level, you have to be ready to execute at high speed."
After their plans for the season are underway, Dumont's plans on advancing his players to the next level involve focusing on everything it means to be a hockey player. "We will try to focus on all the parts to be a hockey player, meaning we will work on personal skills and team skills. Like I mentioned earlier, the game has been played at a high speed, and if you want to make it to the next level, you have to be fast and smart. We will do our best to teach our players."
Dumont's expectation for this season is to put in work and the results will show. "Obviously as a hockey player you always want to win your last game. We all start at the same point, but it will be up to us to go all the way."
Giving back to the community is important to Dumont and the rest of the Jr. Predators. Dumont said, "We are involved with youth hockey and a few charities that the players do during the season. It's really important for us as an organization to be involve in the community."
Next up in the 48 in 24 series: New England Stars