48 in 24 Series: New Ulm Steel
August 24, 2016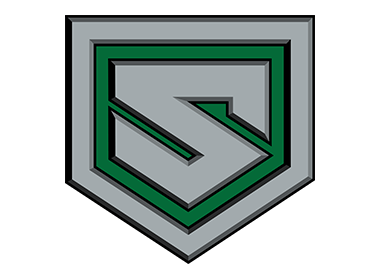 The 48 in 24 series will feature an in-depth look into all 48 teams in the NA3HL for the 2016-17 season, with new teams being highlighted daily, leading all the way up until the start of the regular season. 48 in 24 goes in-depth into each NA3HL team and will include interviews with all 48 head coaches in the NA3HL, as they provide fans with their expectations and outlook for the 2016-17 season, including taking a look at their potential roster and their strengths as a team for the upcoming season. It will also take a look back on the 2015-16 season and how each team fared and what they accomplished. Best of all, 48 in 24 will provide the fans of the NA3HL with an inside look at their favorite team and what to expect.
New Ulm Steel
2015-16 Record: 30-13-4, 64 pts. (2nd in West Division as Twin City Steel)
2015-16 Playoffs: Won the West Division, Lost in Silver Cup Semi-Finals to North Iowa.
Head Coach: Jay Witta
2016-17 Division: West
The New Ulm Steel, previously known as Twin City Steel, packed their bags and moved to New Ulm, Minnesota during the offseason.
When asked about his thoughts on last season, Coach Witta said, "Last year was a great experience for me as the Head Coach of the Steel. I was lucky to have had a great support staff with the Ownership, Kevin Hartzell and Josh Shingler. It was lots of fun and success on and off the ice; and seven NAHL and four NCAA advancements made the success of reaching the Silver Cup Semi-Finals that much more enjoyable. Too much was learned to explain here, but it was all positive. You learn and build upon that, read and react, and keep it simple; Just like the game."
On building a team for this year, after it's relocation and new name, Witta said, "Really, really good character. The "me" first guys can go play for another team - accountability on and off the ice - and accepting roles for each player. We will do some "Marine Boot camp" training exercises to start the season as well, which is always a lot of fun. The last thing is fun and "positivity". It's a long season, lots of ups and downs, but we need to stay focused and remain positive."
Joe Costello, assistant captain, leading goal scorer last season (33), and leading in points with 63, committed to University of Wisconsin-Stout in the NCHA and will be attending there this 2016-17 season.
Witta also had a few things to say on the new league structure of 48 teams in 8 divisions: "I love the expansion. Kids get to keep playing after High School or AAA. I keep telling younger players' parents there are so many great hockey options out there for youth now, especially in Minnesota, where high school hockey is very competitive. Goalie Adam Carlson, from Edina, MN is a great success story of that. Junior hockey is in all corners of the US now and, at least at the NA3HL level, it is a way more skilled level then high school hockey in Minnesota."
Expectations for this coming season is not something Coach Witta will take lightly. "Making the Silver Cup Championship and losing 4-3 in OT to North Iowa in the Semi's last season still stings. So that is our goal to start the season. We will be a lot older this year than last year (we only had two 20 year olds last season and this year we will have 5 to 7). I think that experience will help us out in those tight divisional and playoff games. We have returning Captain, Jared Erickson, Alex Egle, Nicholas Campbell, Fritz Belisle, Cory Martinez, Trevor Woytcke, Adam Vannelli and both starting goaltenders - Nathan Siclovan and Job Albers. We have 3 European imports as well and 11 high school graduate tenders that will add even more depth. We had success with rolling 4 solid lines and 6 D a game all season long. We will not change that."
Since this team relocated to New Ulm, Minnesota, community support is going to be a big deal for this team. "Moving to New Ulm is the most exciting part of this coming season. The community is so excited to have partnered with the Steel and we could not be more proud to be part of it. The Civic Center itself is a State-of-the-art facility with 2 ice sheets and an Olympic sheet for us to use our skill and speed! We played North Iowa in New Ulm Last season and had approximately 800 fans, so for us to bring in 800 to 1,500 fans a game should make the Steel atmosphere very entertaining for the community and the players! We have some great corporate sponsors as well, such as Great Clips, Walser, and Schells Brewing just to name a few."
Next up in the 48 in 24 series: North Iowa Bulls