48 in 24 Series: Pittsburgh Vengeance
August 26, 2016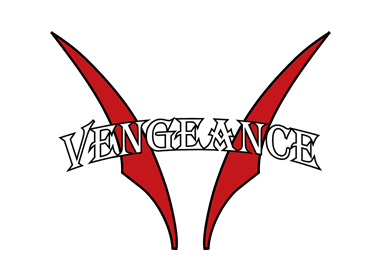 The 48 in 24 series will feature an in-depth look into all 48 teams in the NA3HL for the 2016-17 season, with new teams being highlighted daily, leading all the way up until the start of the regular season. 48 in 24 goes in-depth into each NA3HL team and will include interviews with all 48 head coaches in the NA3HL, as they provide fans with their expectations and outlook for the 2016-17 season, including taking a look at their potential roster and their strengths as a team for the upcoming season. It will also take a look back on the 2015-16 season and how each team fared and what they accomplished. Best of all, 48 in 24 will provide the fans of the NA3HL with an inside look at their favorite team and what to expect.
Pittsburgh Vengeance
2015-16 Record: 19-25-3, 41 pts. (5th in East Division)
2015-16 Playoffs: Did not qualify
Head Coach: Dave Dorsey
2016-17 Division: East
Unfortunately, the Vengeance did not qualify for playoffs this past year. They are looking forward to a fresh start this season and playing in a bigger league. "It is very exciting with the new league structure. The team and myself are looking forward to seeing how it plays out," said Head Coach Dave Dorsey.
Ending up in 5th for their division and not qualifying for playoffs was a let down for everyone. "Last year was very disappointing and I believe we need players to be more committed to the process of hard works which equals good results," said Dorsey. The team has some practicing to do to get to where they all want.
The Pittsburgh Vengeance has a few points of emphasis for building a team this year. Since they have a significant amount of players returning to their team, they should already know the groundwork and pick up things easily. "The ground work has already been laid by the returnees of how we want to play so, it should be easy for the new guys to learn," said Dorsey.
The Vengeance really put everything into advancing their players to the next level. Dorsey likes to stay in touch and reach out as much as he can. "Constant communication is what has always worked for us. I am constantly reaching out and communicating with the NAHL and the Division 3 coaches to get my players the best chance to get looked at. We already got a goalie at out Final Camp a chance to make a NAHL hockey team without ever playing a game for us,' said Coach Dorsey.
Coach Dorsey's expectations for the upcoming season are simple ones. He wants to push and advance the team. "I really want to improve the plays of our younger players and get the deserving players a chance to advance to the next level," said Dorsey.
The Pittsburgh Vengeance does quite a bit to give back to their community. They like to dabble in participation more than anything. "We have cookouts at our home games and invite the amateur organization at our rink. We also like to have people participate in shootouts between periods of home games," said Coach Dorsey.
Next in the 48 in 24 series: Point Mallard Ducks