48 in 24 Series: Wisconsin Whalers
September 1, 2016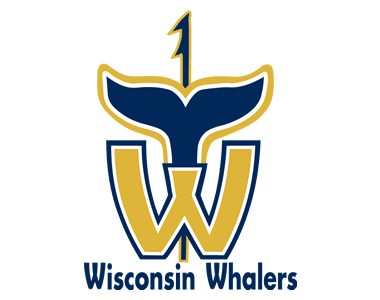 The 48 in 24 series will feature an in-depth look into all 48 teams in the NA3HL for the 2016-17 season, with new teams being highlighted daily, leading all the way up until the start of the regular season. 48 in 24 goes in-depth into each NA3HL team and will include interviews with all 48 head coaches in the NA3HL, as they provide fans with their expectations and outlook for the 2016-17 season, including taking a look at their potential roster and their strengths as a team for the upcoming season. It will also take a look back on the 2015-16 season and how each team fared and what they accomplished. Best of all, 48 in 24 will provide the fans of the NA3HL with an inside look at their favorite team and what to expect.
Wisconsin Whalers
2015-16 Record: 31-16-0, 62 pts. (3rd in the Central Division)
2016 Playoffs: Lost in the Central Semi-Finals to La Crosse, 2 games to 0
Head Coach: Tom McDermott
2016-17 Division: Central
The Wisconsin Whalers had a great season last year, earning 62 points, placing them in 3rd place in the Central Division. Despite losing in the first round of playoffs, Head Coach, Tom McDermott, thought the Whalers had a great season off the ice as well; "Last season was good for us on and off the ice. Putting over 10 kids in school was another good season for the organization."
Peter Henderson, who led in goals (43), assists (55), and a plus/minus of +44 last season, will be headed to play NCHA D-III hockey ay Marian University this season.
When asking McDermott what his main points of emphasis are on building a team for this season, he said, "We needed to really work on the defensive side of the game with looking for defensemen and goalies. We lost a lot back there, number wise, and also have to replace a couple forwards. Lost a lot of points up front."
Expectations for this season lead up to making the playoffs again for the Whalers. Coach McDermott said, "We hope to make the playoffs again this season, and be playing our best hockey of the year then. Being a younger team, we might take some bumps early, but I believe we will be a good team. We will just have to see how good with our division being so tough."
Next up in the 48 in 24 series: Wooster Oilers