48 in 24 Series: Wooster Oilers
September 2, 2016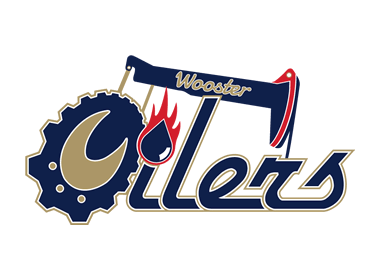 The 48 in 24 series will feature an in-depth look into all 48 teams in the NA3HL for the 2016-17 season, with new teams being highlighted daily, leading all the way up until the start of the regular season. 48 in 24 goes in-depth into each NA3HL team and will include interviews with all 48 head coaches in the NA3HL, as they provide fans with their expectations and outlook for the 2016-17 season, including taking a look at their potential roster and their strengths as a team for the upcoming season. It will also take a look back on the 2015-16 season and how each team fared and what they accomplished. Best of all, 48 in 24 will provide the fans of the NA3HL with an inside look at their favorite team and what to expect.
Wooster Oilers
2015-16 Record: 19-21-17, 45 pts. (4th in East)
2015-16 Playoffs: Lost in the East Division Semi-Finals to Metro, 2 games to 0
Head Coach: Aaron Hernandez
2016-17 Division: East
Despite losing in the first round of playoffs last season, the Oilers only improved on their game as the season went on. In addition, Aaron Hernandez was named the new Head coach for this season, while Valentino Hernandez remains General Manager.
When asking Coach Hernandez what his thoughts were on last season, he said, "Our inaugural season in the NA3HL was a great overall experience. Our division was highly competitive last season and our team worked hard to make the playoffs in our first season in the league. Our team showed continual growth as the season progressed due to the high level of competition."
Being the new head coach, we also asked him what his main points of emphasis are on building a team for this year. He said, "We want to build a positive environment with a strong emphasis on habitual foundational work in areas such as character, accountability, and competition."
As far as some of the things Coach Hernandez is doing to advance his players to the next level. "Establishing a culture based on competitive excellence, relentless effort, and above the line behavior are key in fully preparing our young men in their continual growth on the path to higher levels. Forming a solid base, while practicing good habits, are crucial in youth development. Player development and promotion are a large part of my day, everyday. Our organization worked very hard in advancing eight players to college with four of them advancing to NCAA DIII while also advancing one player to the NAHL Springfield Jr. Blues (back to back seasons with an Oiler advancing to Springfield). We may have finished in fourth place in the division last season, but by the advancement numbers we finished our first season very strong. 1 Advanced to the NAHL, 1 Tendered in the NAHL, 4 NCAA DIII commitments, 4 ACHA DI commitments, and 11 Oilers invited to NAHL Main Camps. There are 21 Oilers showing development and promotion from within our organization."
Coach's expectation for the season is to, "'battle every game and understand this type of challenging environment will test critical thinking and problem solving skills. This will aid in developing our players both mentally and physically.'"
Giving back to the community is something the players and staff take to heart. "The relationships built between members of our community and the Oilers are lifelong. We strive to put a great product on the ice as well as provide a positive game atmosphere for fans to fully enjoy," said Coach Hernandez.
Next up in the 48 in 24 series: Yellowstone Quake