West Michigan completes sweep of Wooster
September 4, 2016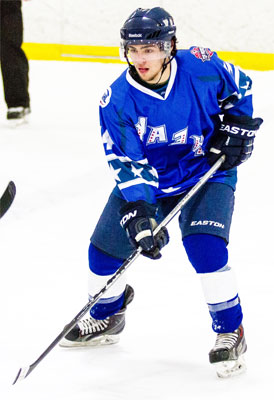 West Michigan 2 @ Wooster 1 (OT) – Veteran forward Dakota Ulmer scored with just over a minute remaining in overtime as the Wolves completed a weekend road sweep of the Oilers with a 2-1 win on Saturday night.
The Oilers got on the board first early in the 1st period as Philippe Martineau scored his first goal of the season. The Oiler held the lead for most of the remainder of the game as goalie Andre Benoit kept the Wolves at bay.
Late in the 3rd period, Justin Bloomfield scored his second goal of the season with just over five minutes remaining in regulation to tie the game at 1-1 and send things to overtime where Ulmer did the rest.
Wolves goalie Alex Wilder made 10 saves in the win, while Benoit made 17 saves.