Northeast defenseman Cernych signs pro contract
September 12, 2016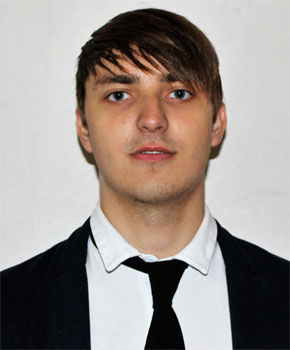 The Northeast Generals NA3HL team, having already placed two of their three 1995-birthyear players from the 2015-16 team in College Hockey saw the final player sign this week.
Ruslan Cernych, a 6'6/220 lbs. defenseman from Vilnius, Lithuiania signed this week with Milenio Logrono of the Spanish Highest League (Liga Nacional). They were champions of the 2nd league and this year they play the highest league.
Cernych, 21, had a solid year for the Generals and was a mainstay on their blue line. Head Coach Bryan Erikson had this to say about Ruslan "Ruslan came in with one goal and that was to play professional hockey. He came in and worked hard both on and off of the ice. We are happy that we were able to help him reach his goal. He is a great young man and we wish him nothing but success in the future."
The Northeast Generals have expanded this year adding a team in the NAHL and hope that these type of announcements come very frequently this year.