September 16, 2016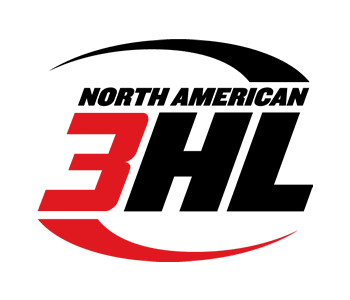 The third weekend of NA3HL action takes place this weekend and it features a fairly full slate of action as more teams begin their 2016-17 seasons.
Things get going on the Frontier Division and the Missoula Jr. Bruins will make their NA3HL debut this weekend. The South Division will also debut this weekend as Louisiana visits Euless.
In the West Division, the Willmar WarHawks will also make their NA3HL debut.
Friday, September 16th
West Michigan at Southern Tier - 7:00 PM EDT
Metro at Toledo - 7:00 PM EDT
Point Mallard at Evansville - 7:00 PM CDT
Willmar at Breezy Point - 7:30 PM CDT
Louisiana at Euless - 7:30 PM CDT
East Coast at Northeast - 8:30 PM EDT
La Crosse at Wisconsin - 7:30 PM CDT
Missoula at Helena - 7:05 PM MDT
Glacier at Great Falls - 7:30 PM MDT
Saturday, September 17th
Jersey Shore at New England - 3:50 PM EDT
West Michigan at Southern Tier - 5:00 PM EDT
Point Mallard at Evansville - 6:00 PM CDT
Skylands at L/A Fighting Spirit- 7:00 PM EDT
Wooster at Toledo - 7:00 PM EDT
Pittsburgh at Binghamton - 7:30 PM EDT
Roc City at Lockport - 7:30 PM EDT
Syracuse at Maine - 7:30 PM EDT
Cincinnati at Metro - 7:30 PM EDT
Chicago at Peoria - 6:45 PM CDT
Wisconsin at La Crosse - 7:00 PM CDT
Cape Cod at Long Beach - 8:00 PM EDT
St. Louis at Nashville - 7:00 PM CDT
Willmar at Rochester - 7:05 PM CDT
New Ulm at Granite City - 7:30 PM CDT
Louisiana at Euless - 8:00 PM CDT
Great Falls at Glacier - 7:30 PM MDT
Sunday, September 18th
Syracuse at Maine - 11:00 AM EDT
Pittsburgh at Binghamton - 11:30 AM EDT
Louisiana at Euless - 10:30 AM CDT
Jersey Shore at New England - 12:10 PM EDT
Cincinnati at Metro - 12:45 PM EDT
Peoria at Chicago - 12:00 PM CDT
Lockport at Roc City - 1:30 PM EDT
Skylands at L/A Fighting Spirit- 2:00 PM EDT
St. Louis at Nashville - 1:00 PM CDT
East Coast at Cape Cod - 4:00 PM EDT