Friday Finals: Maine gets first win in NA3HL
September 24, 2016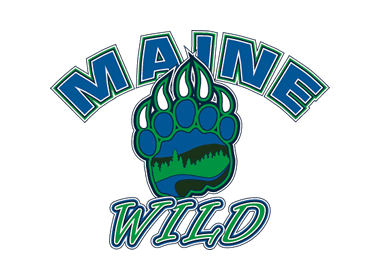 Roc City Royals 5 vs. Syracuse Stampede 2 - A strong offensive presence from the Roc City Royals proved hard to stop, and 5 different goal scorers paved the way to a 5-2 win over the Syracuse Stampede. Scorers for Roc City include Brandon Corey, Ryan Webster, Henrik Toivainen, Patrick Nowak, and Daniel Trionfo. For Syracuse, Oscar Lande and Nate Walker each netted one. In net, Ian Stahl stopped 38 shots on the Royals net, while Steven Kozikoski made 41 saves for the Stampede.
Texas Jr. Brahmas 5 vs. Euless Jr. Stars 1 - An early four goal lead from the Brahmas made things difficult for the Stars, and eventually the Brahmas cruised to a 5-1 win. Zak Albers, Sylvain Rooney, Tyler Schulz, and Melker Kroon (2), each earned points for Texas. William Rooney scored the lone goal for Euless. The Jr. Brahmas goaltender, Tyler Myers, made 27 saves, while Austin Knoebel stopped 39 shots on the Euless' net.
West Michigan Wolves 3 vs. Wooster Oilers 1 - Both teams were evenly matched, but one goal in both the first and second decided the game, giving a 3-1 victory to the West Michigan Wolves. Dakota Ulmer (2), and Bear Ross were the scorers for the Wolves, and Tyler Kallay scored the only goal for the oilers. Defensively, Sam Woznicki made 32 saves for West Michigan, and Michael Hubbard stopped 25 shots for Wooster.
Maine Wild 3 vs. East Coast Minutemen 2 (OT) - Regulation was not enough to decide the matchup between these two teams, but ultimately Wild forward Reagan Wintle netted the OT winner in extra time, giving the 3-2 win to Maine. Wintle also scored the opening goal, and Evgeni Semeniuk netted one in the third for the Wild. Nikolai Bazhenov and Kyler Harding scored goals for East Coast. Brayden McGary made 22 saves for the Wild, while Nick Kent stopped 39 shots on the Minutemen net.
Cincinnati Thunder 6 vs. Evansville Jr. Thunderbolts 4 - A high scoring first period set the pace for this game, and the Thunder outscored the bolts, 6-4. Bradley Begeman, Andre Vanlew, James Frantz, Samuel Dorff, Cameron Sangster, and Cobin Sanborn scored one goal each for CIncinatti. Mathieu Laforest, Matt McElroy, Drew Wynn, and Kody Kifer all scored points for Evansville. Ryan Kostelnik made 44 saves for the Thunder, while Bryson Linenburg stopped 19 shots for the Thunderbolts.
Jersey Shore Wildcats 5 vs. Lockport Express 0 - The Wildcats five unanswered goals lead them to a 5-0 shutout win over the Express. Jordan Nolan (2), Dylan Pslek, Travis Nemeth, and Nikita Penzov each netted goals for Jersey Shore. Zach Robbins stopped all 32 shots that came his way in the win, while Sam Fitzpatrick made 56 saves in the loss.
Long Beach Sharks 6 vs. Skylands Kings 3 - A variety of scorers for the Sharks carried the team to a 6-3 win over the Kings. Oskar Lindberg (2), Corey Rees, Martins Vitolins, Phil Garcia, and Chris Guido each scored for Long Beach. Skylands' scorers include Edward Klein (2) and Eric Vanderhoff. Kyle Van Wagner stopped 28 shots on the Long Beach net, while Mathias Yttereng made 38 saves for Skyland.
North Iowa Bulls 6 vs. St. Louis Jr. Blues 4 - St. Louis opened the game with two goals in the first, but a dominant second period for the Bulls gave them an edge, and eventually a 6-4 win, over the Jr. Blues. Marshall Barnes (2), Kohei Sato, Logan Miller, Kristian Kause, and Owen Larson scored for North Iowa. Jr. Blue's scorers include Samuel Maddox, Daniil Ovchinnikov, Daniel Dunaway, and Jack Hatton. Bulls goaltender Roman Malkov stopped 33 shots on net, while Hunter Smith made 39 saves for St. Louis.
New Ulm Steel 5 vs. Alexandria Blizzard 3 - A strong offensive presence led the New Ulm Steel to a 5-3 win over the Alexandria Blizzard. Alex Nagel, Alex Egle, Orlando Scherz, Santeri Rajakillio, and Cory Martinez each netted one for the Steel. Tosten Mann, Alex Bowe and Riley Meyer were the scorers for Alexandria. In net, Jon Albers stopped 38 shots for the Steel, and Brey Effertz and Dennis Tsaruk stopped 19 and 8 shots respectively, on the Blizzard net.
Granite City Lumberjacks 7 vs. Rochester Ice Hawks 0 - The Ice Hawks were unable to get past the Lumberjack defense, giving Granite City a 7-0 win over Rochester. Keenan Lund (2), Jack Walter, Eric Moser, Will Mix, Ryan Smith, and Owen Sikich each earned points for the Lumberjacks. In net, Sawyer Schmidt and Drew Schenkenberg made 39 and 4 saves, respectively, for the Ice Hawks, while David Mulligan made 13 saves for the Lumberjacks.
Atlanta Capitals 5 vs. Point Mallard Ducks 1 - Four unanswered goals for the Capitals gave the Ducks a challenge they couldn't overcome, and eventually Atlanta earned a 5-1 win over Point Mallard. Anton Minaev, Ian Overby, Jesse Brown (2), and Tristen Poliseno scored for Atlanta, while Jake Cox netted the only goal for Point Mallard. Atlanta goaltender Nolan Bivolcic made 45 saves, and Gary Glassman made 42 saves on the Point Mallard net.
Breezy Point North Stars 10 vs. Wisconsin Whalers 4 - A strong second period extended the lead for the North Stars, and they secured a 10-5 win over the Wisconsin Whalers. Trystin Sabina (3), Austin Langworthy, Josh Laven, Kyle Klatt (2), Tyler Larwood (2), and Cyril Nagurski were the scorers for Breezy Point, while Austin Lewis, Ben Ratner, Jimmy McDermott and Jordan Foster each scored once for Wisconsin. Between the pipes, Magnus Lindhe made 25 saves for the North Stars, while Alex Hufford stopped 27 and Jack Spaulding stopped 7 for the Whalers.
L/A Fighting Spirit 4 vs. Northeast Generals 2 - The Generals drew first blood on the matchup, but 3 goals in the first gave the Fighting Spirit a lead the Generals just couldn't overcome, and L/A got the win, 4-2. Fighting Spirit players Dylan Vrees (2), Felix Nyqvist, and Clifford Ogle racked up points, and John Catania and Landon Hasenfuss each scored for Northeast. In net, Zack Barry stopped 25 shots on the Fighting Spirt net, while Leo Lake made a whopping 66 saves for the Generals.
Helena Bighorns 10 vs. Billings Bulls 3 - The Helena Bighorns dominated the first period, giving them a strong lead, and eventually a 10-3 win over the Billings Bulls. Jacob Sodja, Jarrett Scheibel, Brendan Bessee, John Heddle, Adam Apagalook, Bradley Estrada (4), and Ryatt Bayne scored for Helena. Daniel Johansson, Zach Heiser, and Dillon Steh scored for Billings. Defensively, Alex Kruger made 48 saves for Helena, while Chayo Goodwin stopped 24 and Simo Huhtanen stopped 9 shots on the Bulls net.
Great Falls Americans 7 vs. Bozeman Icedogs 2 - Great Falls dominated offensively for most of the game, resulting in a 7-2 win over Bozeman. Brendan Jester (2), Matt Janke, Tegan Harrington, Sandia Mezharaups, Adam Vandenbos, and Danny O'Donnell all scored for the Americans, while Daniel Liberko and John Dixon each scored one for the Icedogs. Between the pipes, Michael Hughes made 30 saves for Great Falls, while Charlie Smart and Luke Olson stopped 36 and 14 shots, respectively, for Bozeman.
Yellowstone Quake 6 vs. Missoula Jr. Bruins 3 - Two quick first period goals for Yellowstone set the tone for the game, resulting in a 6-3 win for the Yellowstone Quake over the Missoula Jr. Bruins. Jesse Lawman (2), Mason Stewart, Max Doner, Matt Runyon, and Pablo Pantoja got on the board for the Quake. Misha Akatnov, Christian Ward and Zachary Colgrove each scored one for the Bruins. Nick Ottenbacher made 37 saves in the win, while Julius Huset made 37 saves in the loss.
Gillette Wild 4 vs. Glacier Nationals 1 - Two goals early in the game, followed by two goals late in the game, proved successful as the Gillette Wild earned a 4-1 win over the Glacier Nationals. Blake Kauth, Colt Johnson, Cade Boreing, and Kyle Truax each scored one for the Wild, and Lindros Beard scored the lone goal for the Nationals. Defensively, Landon Anderson made 16 saves for Gillette, while Travis Green stopped 39 shots on the Nationals net.