Friday Finals: Quake flex muscles in Frontier Division
October 8, 2016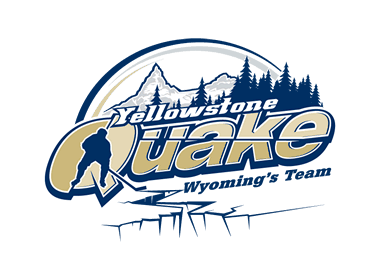 Yellowstone Quake 11 vs. Helena Bighorns 3-Although the Helena Bighorns scored first, the Yellowstone Quake retaliated in a big way, securing a 11-3 win. Pablo Pantoja (3), Reed Kelly, Preston Palamara, Jesse Lawman, Max Meyer (2), Nick Ligocki, and Ian Doner (2) all scored for the Quake. Dane Rieger, Jacob Sodja, and John Heddle each scored for the Bighorns. Nick Ottenbacker made 30 saves for Yellowstone, and Nicholas Battaglia stopped 48 shots for Helena.
Toledo Cherokee 6 vs. Wooster Oilers 5 (OT)-A tight game through all 60 minutes, the Toledo Cherokee won over the Wooster Oilers, 6-5, after an OT goal by Ricky Kwapich. EJ Gilbert (2), Dustin Foran, Brock Grandbois, and Anthony Weinrich all scored for Toledo. Bobby Frieson, Henri Martineau (2), Michael Zenone, and Nicholas Mooney each earned points for Wooster. Jeremy Hamerquist and Adrian Morales made 7 and 28 saves, respectively, for the Cherokee, while Lucas Soyka stopped 25 shots for the Oilers.
West Michigan Wolves 16 vs. Chicago Bulldogs 0-The West Michigan Wolves took an overwhelming lead over the Chicago Bulldogs, ultimately winning 16-0. Dakota Ulmer (2), Blake Siewertsen, Daniil Demidov, Ryan Weaver, Nathan Sudek (3), Justin Bloomfield (2), Trevor Temple, Bear Ross (2), Brett Siewertsen, Trevor Temple, and Nicholas Guy all earned points for the Wolves. Sam Woznicki earned a shutout, stopping all 4 shots on the West Michigan net, while Josh Cannon and Joe Timmerman made 11 and 53 saves each for Chicago.
Binghamton Junior Senators 8 vs. Jersey Shore Wildcats 4-The game was tied after two, but the Binghamton Junior Senators scored four unanswered goals in the third to secure an 8-4 win over the Jersey Shore Wildcats. Tyler Uravage, Dominik Bogdziul, Jeremy Wilber (3), Conor Landrigan (2), and Zacharia Ouladelhadjahmed all netted goals for the Junior Senators. Jordan Nolan (2), Dylan Plsek, and Viktor Vasilev scored for the Wildcats. Steven Schmitt made 40 saves for Binghamton, while Zach Robbins and Rio Virgoe made 23 and 24 saves, respectively, for Jersey Shore.
Willmar War Hawks 7 vs. Rochester Ice Hawks 0-The Rochester Ice Hawks were able to hold off the Willmar War Hawks for the first, but they came back hungry, and scored 7 unanswered goals to give them the 7-0 win. Alec Skar, Alex Syring, Kyle Wendorf, Kane Toriumi, Dylan Gast, Brody Surette, and Riley Dixon all scored for Willmar. Hayden Funk saved all 23 shots he faced on the War Hawks net, while Sawyer Schmidt and Bailey Schmitz made 44 and 12 saves, respectively, for the Ice Hawks.
Pittsburgh Vengeance 7 vs. Lockport Express 3-Five goals in the second helped propel the Pittsburgh Vengeance to a 7-3 win over the Lockport Express. Cam Williams (2), Vincent Casale, Anthony Szurlej, Thomas Polster, Brian Dee, and Nolan Puhala all scored for Pittsburgh. Dominic Senese, Andrew Logar, and Gibson Stuart each scored one for Lockport. In net, Jacob Hough made 25 saves for the Vengeance, and Sam Fitzpatrick made 31 saves for the Express.
New Ulm Steel 5 vs. La Crosse Freeze 1-Three unanswered goals late in the game led the New Ulm Steel to a 5-1 win over the La Crosse Freeze. Bennett Witta, Alec Moser, Luc Kreuser, Alex Egle, and Orlando Scherz each scored once for New Ulm, while Kadin Machusak scored the only goal for La Crosse. Nathan Siclovan stopped 23 shots for the Steel, while Andrew Wagner made 46 saves on the Freeze net.
Point Mallard Ducks 4 vs. College Station Spirit 2-A strong third period presence from the Point Mallard Ducks powered them to a 4-2 win over the College Station Spirit. Ian Precht, Joe Polcaro, Cameron Hamblett, and Jake Cox each netted one for Point Mallard, and Jackson Greer and Denis Kusy both scored one for College Station. Joey Bernardini made 19 saves for the Ducks, and Nick Hart stopped 32 shots for the Spirit.
Granite City Lumberjacks 4 vs. Breezy Point North Stars 2-A strong surge late in the game helped power the Granite City Lumberjacks to a 4-2 win over the Breezy Point North Stars. Owen Sikich (2), Jack Petroske, and Braden Altena scored for the Lumberjacks, and Nick Blanchette and Steven Kukla scored thw two goals for the North Stars. Between the pipes, Mac Berglove made 18 saves for Granite City, while Bronson Moore stopped 25 shots for Breezy Point.
North Iowa Bulls 8 vs. Wisconsin Whalers 0-The North Iowa Bulls powered over the Wisconsin Whalers the whole sixty minutes, giving them an 8-0 win. Zach Hayes, Sean Mallonee, Kohei Sato, Connor Clemons, Jason Miner, Marshall Barnes, Mitch Parsons, and Josh Arnold each scored once for North Iowa. In net, Brady Meyers stopped all 17 shots he faced for the Bulls, and Elliot Gerth made 37 saves for the Whalers.
Northeast Generals 7 vs. Long Beach Sharks 6-Both teams were evenly matched, and a late goal from the Long Beach Sharks closed in the gap, but in the end the Northeast Generals pulled out the 7-6 win. Cam Piorkowski, Austin Braley (2), Connor Davis (2), Craig Lauzon, and Dylan Figueroa all scored for the Generals. Phil Garcia, Oskar Lindberg (4), and Keegan Brick earned points for the Sharks. Northeast goalie Peter Ciccarelli made 46 saves on the night, and Kyle Van Wagner made 29 saves for Long Beach.
Texas Jr Brahmas 9 vs. Euless Jr Stars 1-The Texas Jr Brahmas established an early lead, and in the end finished with a 9-1 win over the Euless Jr Stars. Sylvain Rooney (2), Jacob Peterson, Bennett Weycker, Cole Schulz, Kyle Torgerson, Melker Kroon, Hunter Bersani, and Dakota Davis all earned points for Texas, while Remy Kesling scored the lone goal for Euless. Tyler Myers made 25 saves on the night for the Jr Brahmas, while Austin Knoebel and Bradley Brown stopped 28 and 11 shots, respectively, for the Jr Stars.
Great Falls Americans 2 vs. Missoula Junior Bruins 0-Matt Janke was the only scorer of the game, scoring both goals for the Great Falls Americans, leading them to a 2-0 win over the Missoula Junior Bruins. Nick Nast played a perfect game for Great Falls, stopping 30 shots for the Americans, while Julius Huset made 26 saves for the Junior Bruins.
Billings Bulls 5 vs. Glacier Nationals 3-The Glacier Nationals scored first, but two goals late in the third from the Billings Bulls gave them the win, 5-3. Gage Thompson, Daniel Johansson (2), Kenny Miller, and Dillon Steh all scored for the Bulls. Jamahl Eakett scored a hat trick, all three goals, for the Nationals. Cam Kollar made 20 saves for Billings, and Bryen Schultz made 38 saves for Glacier.