Saturday Scores: Vengeance keep rolling with sweep
October 9, 2016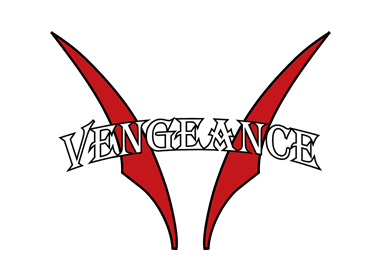 Pittsburgh Vengeance 6 vs. Lockport Express 3-The Pittsburgh Vengeance established an early lead over the Lockport Express, eventually securing a 7-3 win. Brian Dee, Nolan Puhala, Cam Williams, Devin Sroka, and Perry Shiring all earned points for the Vengeance. Michael Sokal, Frankie Bodami, and Gibson Stuart each netted one for Lockport. Nikoloas Manousos made 23 saves for Pittsburgh, while Adam Partridge stopped 37 shots for the Express.
East Coast Minutemen 3 vs. Long Beach Sharks 2-Two third period goals from the East Coast Minutemen propelled them to a 3-2 win over the Long Beach Sharks. Eric Steeves, Jake Lilledahl, and Leevi Kervinen each netted one for the Minutemen, while Oskar Lindberg and Martins Vitolins scored for the Sharks. In net, Nick Kent made 42 saves for East Coast, while Richard Ledek stopped 31 shots on the Long Beach net.
Point Mallard Ducks 7 vs. Louisiana Drillers 3-Three goals early in the game gave the Point Mallard Ducks and early lead, giving them the 7-3 win over the Louisiana Drillers. Michael Dlugach, Brandon Knopf, Jake Cox (2), Matt Goodman, Cody LaValley, and William Chun all scored for the Ducks. Nikita Anistratenko, Kolton Huff, and Mitch Dolese each netted one for the Drillers. Defensively, Joey Bernardini made 29 saves for Point Mallard, while Santeri Seppinen stopped 37 shots for Louisiana.
Cape Cod Islanders 4 vs. Maine Wild 3 (OT)-Sixty minutes wasn't enough to decide this game, but a late OT goal from Niko Roy gave the Cape Cod Islanders the 4-3 win over the Maine Wild. Chris Conlin earned a hat trick by scoring all three regulation goals for Cape Cod. Maine's points came courtesy of Daniel Avdioukin, Ryan Gilboy, and Lema Muradov. Hans Meling made 26 saves for the Islanders, while Brandon Daigle stopped 48 shots on the Wild net.
Nashville Jr Predators 4 vs. Atlanta Capitals 3-The lone third period goal from Dylan Schmidt decided the game, giving the Nashville Jr Predators a 4-3 win over the Atlanta Capitals. Adam Stalzer, Brandon Orth, and Michael Redmon also earned points for the Jr Predators. Jesse Brown (2) and Talon Medure scored for the Capitals. In net, Mason Koster made 19 saves for Nashville, while Nolan Bivolcic stopped 30 shots on the Atlanta net.
West Michigan Wolves 14 vs. Chicago Bulldogs 0-The West Michigan Wolves established an early lead, propelling them to a 14-0 win over the Chicago Bulldogs. Collin Rewerts, Lucas Duckstein (2), Justin Bloomfield (2), Blake Siewertsen, Daniil Demidov (2), Bear Ross, Thomas Harrison, Brett Siewertsen, Jacob Redman, Dakota Ulmer, and Nicholas Strom all earned points for West Michigan. In net, Brian Thomas stopped 5 shots for West Michigan, while Joe Timmerman and Josh Cannon made 8 and 33 saves, respectively, for Chicago.
Binghamton Junior Senators 9 vs. Jersey Shore Wildcats 2-Four early goals for the Binghamton Junior Senators gave them a solid lead, eventually propelling them to a 9-2 win over the Jersey Shore Wildcats. Jeremy Wilber (3), Lucas Ethington, Ryan Flanagan (2), Stephem Aponik, Dominik Bogdziul, and Conor Landrigan all earned points for the Junior Senators. Tyler Allen and Travis Nemeth each netted one for the Wildcats. Salvatore Lauretta stopped 44 shots on the Binghamton net, while Zach Robbins and Ryan Cote made 16 and 34 saves, respectively, for Jersey Shore.
New England Stars 2 vs. Roc City Royals 1 (OT)-Nick Johnson scored both the tying goal, and the OT game winner, for the New England Stars in their 2-1 OT win over the Roc City Royals. The long Royals' goal was scored by Ryan Cosgrove. Dom Lamanno made 28 saves for the Stars, while Ian Stahl stopped 25 shots on net for Roc City.
Syracuse Stampede 9 vs. Skylands Kings 4-Three goals late in the game helped the Syracuse Stampede secure their 9-4 win over the Skylands Kings. Oscar Lande, Nate Walker (2), Hunter Soden (2), Matt Allen, Rocco DeRollo, Eddie Cannon, and Suhkman Nahal all scored for the Stampede. Craig Garrigan (2), Mike King, and Hunter Ledwith each netted one for the Kings. In net, Steven Kozikoski made 40 saves for Syracuse, while Evan Barghout stopped 39 shots for Skylands.
Wooster Oilers 5 vs. Toledo Cherokee 1-An early lead for the Wooster Oilers created a deficit the Toledo Cherokee just couldn't overcome, and in the end they secured a 5-1 win. Bobby Frieson, Christopher Hubbard, Evan Tasker, Phillippe Martineau, and Cole Barney all earned points for the Oilers, while Anthony Weinrich scored the only goal for the Cherokee. Michael Hubbard stopped 30 shots on the Wooster net, while Jeremy Hamerquist made 25 shots for Toledo.
Metro Jets 3 vs. Peoria Mustangs 1-Although the Peoria Mustangs attempted a comeback, it wasn't enough and the Metro Jets secured a 3-1 win. Louis Boudon and Robby Flannery (2) scored for the Jets, and Thomas Kolaz scored the lone goal for Peoria. Andrew Kormos saved 18 shots on the Metro net, and JT Kossakowski made 29 saves for the Mustangs.
New Ulm Steel 6 vs. La Crosse Freeze 3-The New Ulm Steel established an early lead, propelling them to a 6-3 win over the La Crosse Freeze. Nicholas Campbell, Dylan Lievermann, Jacob Padley, Luc Kreuser, and Orlando Scherz (2) earned points for the Steel, while Adam Hazlett, Tyler Briley, and Kevin Bryant all netted a goal for the Freeze. In net, Nathan Siclovan made 29 saves for New Ulm, an Jacob Silverstein stopped 26 shots for La Crosse.
Euless Jr Stars 6 vs. College Station Spirit 5-Four goals in the first period gave the Euless Jr Stars a headstart, earning them a 6-5 win over the College Station Spirit. Nick Sheridan, Kayne Fedor, Thomas Delaney, Bryce Harrison, Remy Kesling, and William Rooney each scored once for the Jr Stars. Tanner Burggraaff, Nick Krivokuca, Jackson Greer, Jake Hess, and RC Randall scored for College Station. In net, Maxwell Kerner made 29 saves for Euless, while Ryan O'Toole and Nick Hart made 14 and 24 saves, respectively, for the Spirit.
Willmar WarHawks 5 v. Breezy Point North Stars 4-A strong third period for both teams made this game a close one, but in the end the Willmar War Hawks won out over the Breezy Point North Stars, 5-4. Riley Dixon (2), Kyle Wendorf (2), and Max Oelkers all earned points for the War Hawks, and Austin Langworthy, Tyler Larwood (2), and Steven Kukla scored for Breezy Point. In net,, Alex Weissenborn made 38 saves for Willmar, while Sam Moberg stopped 30 shots for Breey Point.
North Iowa Bulls 6 vs. Wisconsin Whalers 5 (OT)-Three periods was not enough to determine a winner, but an OT goal from Owen Larson gave the win to the North Iowa Bulls, 6-5. Larson also scored in regulation, including Marshall Barnes (2), Sean Mallonee, and Jason Miner for the Bulls. Ben Ratner (3), Carter Grobstick, and Jake Faulkner netted goals for the Whalers. In net, Josh Benson made 30 saves for North Iowa, while Elliot Gerth stopped 29 shots for Wisconsin.
Yellowstone Quake 7 vs. Helena Bighorns 0-The Yellowstone Quake extended their streak as undefeated in a 7-0 win over the Helena Bighorns. Max Meyer (3), Reed Kelly, Cosimo Yapello, and Max Doner each scored for the Quake. Brady Anderson played a perfect game for Yellowstone, stopping all 35 shots he faced, while Jeremiah Clarke and Nicholas Battaglia made 43 and 13 saves, respectively, for Helena.
Glacier Nationals 6 vs. Billings Bulls 3-A strong second period for the Glacier Nationals gave them the edge, and a 6-3 win over the Billings Bulls. Grant Denton (2), Bailey Dorf (2), Gavin Cline, and Jamahl Eakett earned points for the Nationals, while Bryan Miller and Ludvig Omdal (2) scored for Billings. In net, Bryen Schultz stopped 42 shots for Glacier, and Simo Huhtanen made 27 saves for the Bulls.
Great Falls Americans 4 vs. Bozeman Icedogs 5 (SO)-Bozeman overcame a strong first period by the Great Falls Americans to lead them to a 5-4 shootout win over the Bozeman Icedogs. Matt Janke, Brendan Jester, and Sandis Mezharaups (2) scored for Great Falls, and Kadin Ferguson (2), Stosh Skorulski and Jacoby Warner scored for Bozeman. In net, Michael Hughes made 16 saves for the Americans, and Charlie Smart stopped 30 shots on the Bozeman net.