Saturday Scores: Bulls roll to sweep, 7th straight win
October 16, 2016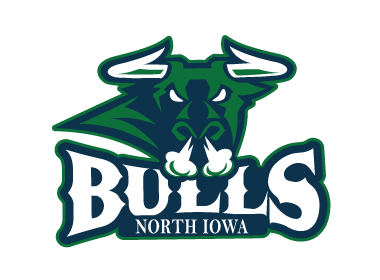 North Iowa Bulla 8 vs. La Crosse Freeze 1-The North Iowa Bulls maintained a strong offensive presence throughout the match, earning them an 8-1 win over the La Crosse Freeze. Marshall Barnes, Kristian Kause (2), Sean Mallonee (2), Connor Clemons, Mike Lyons, and Caylen Dyni all scored for North Iowa, and Sam Dabrowski was the lone scorer for La Crosse. In net, Brady Meyers made 22 saves for the Bulls, while La Crosse goalies Brendan Pasdo and Taylor Thompson made 9 and 20 saves a piece.
Northeast Generals 2 vs. New England Stars 1-A pair of goals in the first kept these teams tied at one, but an early third period goal from Kevin Kaufman gave the 2-1 win to the Northeast Generals over the New England Stars. Austin Braley also scored for the Generals, while Brandon Hammner scored the lone Stars goal. In net, Peter Ciccarelli made 28 saves on 29 shots for Northeast, while Greg Moon stopped 18 shots on net for New England.
Roc City Royals 5 vs. Jersey Shore Wildcats 2-Although the Jersey Shore Wildcats attempted a second period comeback, it wasn't enough and the Roc City Royals pulled out the 5-2 win. Bryan Moscicki, Brandon Corey (2), and Henrik Toiviainen (2) scored for Roc City, while Reggie Hunter and Michael Gulawsky each netted goals for the Wildcats. Nicholas Sesock stopped 43 shots on net for the Royals, while Zach Robbins made 30 saves for Jersey Shore.
Point Mallard Ducks 3 vs. Cincinnati Thunder 1-Two first period goals gave the Point Mallard Ducks an early lead, eventually winning out 3-1 over the Cincinnati Thunder. Elias Nilsson, Matt Goodman, and Joe Polcaro scored for Point Mallard, and Jacob Friedman scored the only Thunder goal. Defensively, Ducks goalie Sam Gartner made 29 saves on the night, while Ryan Kostelnik stopped 26 shots for Cincinnati.
West Michigan Wolves 4 vs. Toledo Cherokee 1-The West Michigan Wolves exhibited a strong offensive presence throughout the match, resulting in a 4-1 win over the Toledo Cherokee. Dakota Ulmer, Nicholas Guy, Jacob Redman, and Daniil Demidov each scored one goal for the Wolves, while EJ Gilbert scored for the Cherokee. West Michigan netminder Sam Woznicki stopped 41 shots, while Roman Malkov stopped 22 for Toledo.
Binghamton Junior Senators 8 vs. Cape Cod Islanders 1-The Binghamton Junior Senators maintained a lead throughout the game, but a strong push in the third powered them to an 8-1 win over the Cape Cod Islanders. Jeremy Wilber, Dominik Bogdziul (3), Ryan Reifler, Ryan Flanagan (2), and Brad Becker all earned points for Binghamton, and Aaron Deady scored the only goal for Cape Cod. In net, Steven Schmitt made 25 saves for the Junior Senators, and Ryan Clifford and Hans Meling made 33 and 6 respective saves for the Islanders.
Metro Jets 3 vs. Pittsburgh Vengeance 1-Two late goals from the Metro Jets powered them to a 3-1 win over the Pittsburgh Vengeance. Robby Flannery, Cam Schwartz, and Louis Boudon each earned points for Metro, while Nicholas Lyon scored the lone goal for the Vengeance. Between the pipes, Jake Gwillim made 16 saves for the Jets, while Jacob Hough stopped 46 shots for Pittsburgh.
Nashville Junior Predators 5 vs. Peoria Mustangs 0-The Nashville Junior Predators shutout the Peoria Mustangs in a 5-0 win. Conor Cunningham, Michael Redmon, Niks Kalnberzins, James Evans, and Adam Stalzer each scored one for Nashville. Jr Predators goalie Mason Koster made 24 saves for his shutout, while JT Kossakowski and Jaden Gardner made 20 and 10 saves, respectively, for Peoria.
Wooster Oilers 3 vs. Southern Tier Express 2-The Wooster Oilers and Southern Tier Express were evenly matched, but in the end the Oilers pulled out a 3-2 win. Cole Barney, Tyler Kallay, and Trenton Mulnix each scored once for Wooster, while Daniel Smith and Jacob St Andre were the goal scorers for Southern Tier. In net, Creighton Furber made 14 saves for the Oilers, while Ryan Pascarella stopped 12 shots for the Express.
Long Beach Sharks 5 vs. L/A Fighting Spirit 3-Although the L/A Fighting Spirit scored in each of the three periods, the Long Beach Sharks powered through, scoring 5 goals for a 5-3 win. Gunther Stange, Martins Vitolins, Oskar Lindberg (2), and Carmine Taffo all scored for Long Beach, and Felix Nyquist, Dylan Vrees, and Clifford Ogle each scored one for the Fighting Spirit. Kyle Van Wagner made 41 saves for the Sharks, and Michael Errico stopped 29 shots on the Lewiston/Auburn net.
St Louis Jr Blues 6 vs. Wisconsin Whalers 0-The St Louis Jr Blues dominated offensively, securing a 6-0 win over the Wisconsin Whalers. Jack Hatton (2), Alex Werdmuller (2), Trevor Wilhelm, and Brandon Bornkamp all racked up points for the Jr Blues. St Louis goalie Hunter Smith made 21 saves on the night, while Max McConnell stopped 45 for Wisconsin.
Breezy Point North Stars 12 vs. Rochester Ice Hawks 0 -The Breezy Point North Stars began with a commanding lead over the Rochester Ice Hawks, resulting in a 12-0 win. Nick Blanchette (2), Ryan Higgins, Austin Langworthy, Steven Kukla (2), Josh Maucieri, Tristyn Sabine, Josh Laven (3) and Alex Flicek all scored for Breezy Point. Defensively, Bronson Moore had a perfect game for the North Stars, stopping all 16 shots he faced, and Sawyer Scmidt and Bailey Schmitz made 10 and 26 saves, respectively, for the Ice Hawks.
Alexandria Blizzard 4 vs. Granite City Lumberjacks 3 (OT)-Three first period goals for the Granite City Lumberjacks, followed by three goals from the Alexandria Blizzard forced the game into extra minutes, where Caleb Anderson scored for Alexandria to give them the 4-3 OT win. Emil Lindfors (2) and Connor Busse also scored for Alexandria, while Tucker Bjorlin, Owen Sikich, and Will Mix scored for Granite City. In net, Brey Effertz made 21 saves for Alexandria, while Mac Berglove stopped 41 shots on the Lumberjacks' net.
Atlanta Capitals 3 vs. Euless Jr Stars 2 (OT)-The Euless Jr Stars tied the game late in the second, forcing the game to OT, where Tristen Poliseno netted the game winner for the Atlanta Capitals, giving them the 3-2 OT win. Sascha Figi and Michael Cichy also scored for Atlanta, while Chase Deacon and Nick Sheridan scored for Euless. Capitals goalie Nolan Bivolcic stopped 33 shots on the night, while Maxwell Kerner made 38 saves for the Jr Stars.
College Station Spirit 6 vs. Louisiana Drillers 0-The College Station Spirit shut out the Louisiana Drillers last night, 6-0. Jason Gallahue, Kyle Kester, RC Randall (3), and Denis Kusy (3) all scored for College Station, while goaltender Nick Hart stopped 31 shots on the Spirit net. Drillers goalie Zach Mayhugh made 37 saves for Louisiana.
Yellowstone Quake 3 vs. Gillette Wild 2-The Yellowstone Quake won out over the Gillette Wild, 3-2, after a game of back and forth scoring. Cole Stewart, Reed Kelly, and Ian Doner each scored for the Quake, and Derrick Scoggins and Cade Boreing netted goals for Gillette. In net, Brady Anderson made 42 saves for Yellowstone, and Lincon Riley made 37 stops for the Wild.
Helena Bighorns 6 vs. Glacier Nationals 1-The Helena Bighorns scored first, and maintained a lead throughout the game, ultimately earning a 6-1 win over the Glacier Nationals. John Heddle (2), Bradley Estrada, Jacob Sodja, Ryatt Bayne, and Adam Apangalook all earned points for Helena, and Spencer Vockel scored the lone goal for Glacier. Bighorns goalie Alex Kruger made 41 saves on the night, while Will Langstaff stopped 40 shots for the Nationals.
Bozeman Icedogs 3 vs. Billings Bulls 2-The Billings Bulls tried to come back from a two goal deficit after two periods, but it wasn't enough, and the Bozeman Icedogs won out, 3-2. Daniel Liberko, Steven Nisbet, and Kyle Amundson all scored for Bozeman, while Daniel Johansson earned both goals for Billings. Icedogs goalit Benjamin Sakaria made 24 saves, and Simo Huhtanen stopped 25 shots for the Bulls.
Missoula Junior Bruins 7 vs. Great Falls Americans 3-A four goal game from Missoula Junior Bruin Misha Akatnov lead the team to a 7-3 win over the Great Falls Americans. Payton McSharry, DJ Lamartina, and Christian Ward also scored for Missoula, and Brendan Jester (2), and Malachi Bushey were the scorers for Great Falls. In net, Julius Huset made 42 saves for the Junior Bruins, while Nick Nast and Kyler Ayersstopped 21 and 11 shots, respectively, for the Americans.
Willmar 5 vs. New Ulm 2 – No report available