October 21, 2016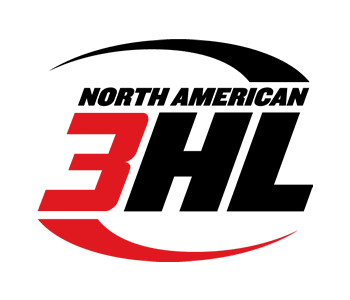 45 games are on the slate for the NA3HL this weekend.
In the Central Division, North Iowa leads the way with 18 points. Every other team is below .500, with Wisconsin and Chicago still looking for their first wins.
In the Coastal, things are tight at the top with 1st through 4th place separated by just five points as the Long Beach Sharks pace the division.
In the East, the Metro Jets are the only remaining unblemished team in the league with a perfect 13-0-0 record. West Michigan is in 2nd place followed by Toledo and Pittsburgh.
In the Frontier Division, three teams have separated themselves atop of the standings as Yellowstone, Great Falls and Gillette have jumped out to fast starts.
In the Midwest, it is a two-horse race to begin the season as St. Louis and Nashville have just three regulation losses between them.
In the Northeast, the Binghamton Junior Senators have been dominant, posting a 13-0-1 record to date as everyone else is playing catch up.
In the South, the Euless Jr. Stars continue their rise up the standings in 1st place, followed by Point Mallard and the Texas Jr. Brahmas, who have just one loss.
In the West, every team is at .500 or better as Breezy Point continues to lead the division with Granite City and Willmar close behind.
All games can be watched this weekend live on
HockeyTV
Here is a schedule of weekend games:
Friday, October 21st
College Station at Euless - 2:00 PM CDT
Point Mallard at Atlanta - 6:00 PM EDT
West Michigan at Southern Tier - 7:00 PM EDT
Roc City at Syracuse - 7:00 PM EDT
Pittsburgh at Toledo - 7:00 PM EDT
Northeast at East Coast - 7:30 PM EDT
Maine at Long Beach - 7:30 PM EDT
St. Louis at Evansville - 7:00 PM CDT
Skylands at Jersey Shore - 8:00 PM EDT
Rochester at Alexandria - 7:10 PM CDT
New Ulm at Willmar - 7:10 PM CDT
La Crosse at Breezy Point - 7:30 PM CDT
Peoria at Granite City - 7:30 PM CDT
North Iowa at Chicago - 8:00 PM CDT
Great Falls at Gillette - 7:05 PM MDT
Yellowstone at Helena - 7:05 PM MDT
Billings at Missoula - 7:30 PM MDT
Bozeman at Glacier - 8:00 PM MDT
Saturday, October 22nd
Texas at Louisiana - 4:00 PM CDT
West Michigan at Southern Tier - 5:00 PM EDT
L/A at Cape Cod - 5:30 PM EDT
North Iowa at Chicago - 5:30 PM CDT
Point Mallard at Atlanta - 7:00 PM EDT
Pittsburgh at Toledo - 7:00 PM EDT
Roc City at Skylands - 7:30 PM EDT
Binghamton at Lockport - 8:00 PM EDT
Maine at Long Beach - 8:00 PM EDT
Evansville at St. Louis - 7:00 PM CDT
Alexandria at New Ulm - 7:10 PM CDT
La Crosse at Breezy Point - 7:30 PM CDT
Euless at College Station - 7:30 PM CDT
New England at East Coast - 8:30 PM EDT
Peoria at Granite City - 7:30 PM CDT
Great Falls at Gillette - 7:05 PM MDT
Yellowstone at Helena - 7:05 PM MDT
Bozeman at Glacier - 7:30 PM MDT
Billings at Missoula - 7:30 PM MDT
Cincinnati at Nashville - 8:30 PM CDT
Sunday, October 23rd
L/A at Cape Cod - 11:40 AM EDT
Roc City at Skylands - 12:00 PM EDT
North Iowa at Chicago - 12:00 PM CDT
Binghamton at Lockport - 2:00 PM EDT
Long Beach at Jersey Shore - 3:15 PM EDT
Cincinnati at Nashville - 3:00 PM CDT
Texas at Louisiana - 4:00 PM CDT