Bauer player survey for NAPHL and NA3HL players
October 22, 2016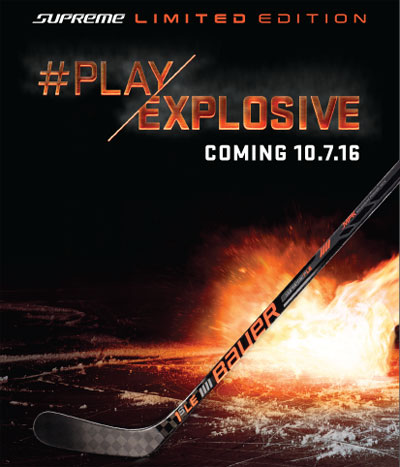 The NAPHL and NA3HL, in cooperation with Bauer, are pleased to present an interactive survey for all players currently playing in the two leagues.
Bauer is the Official Equipment Supplier of the NAHL and the Preferred Equipment Supplier of both the NAPHL and NA3HL. Bauer is the exclusive provider of player hockey sticks, pants, gloves and helmets to the NAHL.
Bauer Hockey is the world's most recognized designer, marketer and manufacturer of hockey equipment. Founded in Kitchener, Ontario in 1927, Bauer Hockey developed the first skate with a blade attached to a boot, forever changing the game of hockey. Since then, Bauer Hockey has continued to develop the most sought after products in the industry, including the widely successful SUPREME®, VAPOR® and NEXUS® lines of products.
The survey will take just a few minutes and every player who completes the survey will be automatically entered into a random drawing for a new Bauer Supreme stick. Prizes will be awarded as follows:
NAPHL: 6 players
NA3HL: 6 players
The survey is only for those players currently playing in the NAPHL or NA3HL.
*Winners will be announced on December 20th