Saturday Scores: Jr. Blues stay hot with sweep
October 23, 2016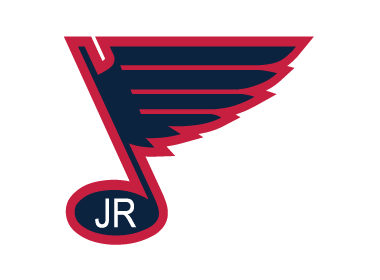 Texas 3 at Louisiana 0 – Texas dominated in a 3-0 win as Gabe Rankin had two goals and Tyler Myers made 7 saves in the shutout. Kyle Torgerson also scored for Texas, while Kevin Lake made 45 saves for the Drillers.
West Michigan 5 at Southern Tier 4 – Collin Rewerts scored twice in a close win for the Wolves. Jacob Redman, Dakota Ulmer and Nathan Sudek also had goals for the Wolves. Luke Grossman led the way for the Xpress with a goal and an assist.
L/A 7 at Cape Cod 2 – The Fighting Spirit won big despite being outshot. Zack Barry had 36 saves and Dylan Vrees and Clifford Ogle each scored twice in the win. Chuck Costello had a goal and an assist for the Islanders.
North Iowa 17 at Chicago 1 – The Bulls easily rolled to the weekend sweep pouring on 92 shots on goal. David Dolter had six points as did Zach Hayes in the win. Connor Clemons and Vincent Billing each has hat-tricks and Marshall Barnes recorded five assists.
Point Mallard 1 at Atlanta 5 – Nolan Bivolcic made 30 saves as Atlanta picked up a 5-1 win on Saturday. Kyle Klatt and Anton Minaev each had three points in the win. Jake Cox scored the lone goal in the Mallards loss.
Pittsburgh 3 at Toledo 4 (OT) – EJ Gilbert scored on a penalty shot in overtime to give the Cherokee the win. Other Toledo goals came from Brock Grandbois, Nolan Stanley and another from Gilbert. Marc Anthony, Austin Martz and Cam Williams scored for the Vengeance.
Roc City 7 at Skylands 2 – The Royals handled the Kings thanks to 32 saves from Freddy Peters and a four point game from Peter Izzo. Brandon Corey also scored twice for Roc City and Patrick Nowak, Henrik Toiviainen and Zach Buchholz had multi-point games. Craig Garrigan had a goal and assist for the Kings.
Binghamton 5 at Lockport 4 – Sal Lauretta made 42 saves and Jeremy Wilber scored twice to lead Binghamton to a close 5-4 win. Dominik Bogdziul had three assists in the win. Brandon Schweickert had two goals for the Express in the loss.
Maine 2 at Long Beach 6 – Oskar Lindberg had a five-point game to pace the Sharks to a 6-2 win. Martins Vitolins had two goals and two assists and Carmine Taffo had a three-point game. Ryan Gilboy and Lema Muradov scored for the Wild.
Evansville 0 at St. Louis 11 – Hunter Smith posted his second straight shutout, making 15 saves as the Jr. Blues beat Evansville, 11-0. Tomas Loeffelman and Robby Seger each scored twice and Nick Balestra had a four-point game.
Alexandria 1 at New Ulm 6 – Fritz Belisle had a hat-trick and Nathan Siclovan made 25 saves as the Steel handled the Blizzard, 6-1. Luc Krueser had three points in the win. Emil Lindfors scored the lone goal for Alexandria.
La Crosse 1 at Breezy Point 6 – Josh Laven had a night to remember, scoring four goals in a 6-1 win for the North Stars. Austin Langworthy and Alex Flicek also scored for Breezy Point and Magnus Lindhe made 21 saves in the win. Sam Dabrowski had the lone goal for the Freeze.
Euless 6 at College Station 7 – Four goals in the 3rd period led the Spirit to a wild 7-6 win. Denis Kusy had a hat-trick and an assist and RC Randall had two goals and three assists for College Station. Six different players scored for the Jr. Stars.
New England 7 at East Coast 2 – Brandon Hammner and Ryan Paul each scored twice to lead the Stars to a 7-2 win. Brendan Miller, Cole Archambeault and Hunter McTague also scored for the Stars. Kami Kortelainen had a goal and an assist for the Minutemen.
Peoria 0 at Granite City 4 – David Mulligan stopped all 22 shots that came his way for the shutout and four different players scored for the Lumberjacks win as Lucas Carroll, Owen Sikich, Logan Neu and Ryan Smith all scored goals.
Great Falls 3 at Gillette 2 – Michael Hughes made 24 saves in a big road win in Gillette. The Americans got goals from Matt Janke, Tanner Congdon and Isaac Vincent in the win. Derrick Scoggins scored both goals in the Wild loss.
Yellowstone 9 at Helena 1 – Five goals in the 1st period and 68 shots on goal led the Quake to an easy 9-1 road win in Helena. Reed Kelly scored twice, Mason Stewart had three assists and Matt Runyon and Jesse Lawman had three-point nights. John Heddle had the lone goal for Helena.
Bozeman 7 at Glacier 2 – Steven Nisbet had a hat-trick and two assists to lead Bozeman to a 7-2 road win. Kadin Ferguson also had a good game, scoring two goals and adding two assists. Brandon Huntington scored one of two goals for the Nationals.
Billings 0 at Missoula 6 – Missoula rolled to another win thanks to a 29-save shutout from Tanner Loucks. Christian Ward had two goals and an assist and Misha Akatnov had a three-point night. Payton McSharry also had a goal and assist in the win.
Cincinnati 6 at Nashville 5 (OT) – The Thunder stormed from behind, scoring four goals in the 3rd period and then the overtime winner in a win over Nashville. Tyler Simon had the OT-winning goal and Cameron Sangster had two goals and an assist for the Thunder. Logan Orem and Weiland Parrish had three-point nights for the Jr. Preds.