Sunday Wrap-Up: Fighting Spirit complete sweep
October 24, 2016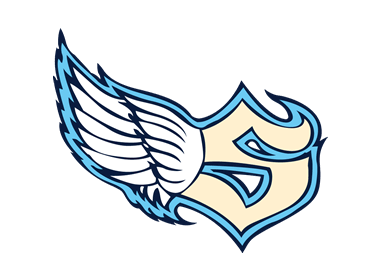 L/A Fighting Spirit 4 @ Cape Cod 3 (SO) – The L/A Fighting Spirit completed a weekend road sweep of the Islanders with a 4-3 shootout win. Dylan Vrees had the shootout winner and Jonathan Donaghey had two goals in regulation. Matt Siegel also scored for the Fighting Spirit. Aaron Deady led the Islanders in the loss with two goals and an assist. Zach Barry made 31 saves in the win, while Justin Servidori had 38 saves in the shootout loss.
Roc City 9 @ Skylands 4 – Roc City completed a convincing weekend sweep of the Kings with a 9-4 win. Nick Sesock made 42 saves and Aidan Conolly and Peter each scored twice. The big leader of the day for the Royals was Zach Buchholz, who had a goal and five assists. Eric Vanderhoff had three assists in the loss for the Kings.
North Iowa 16 @ Chicago 2 – It was another big offensive output from the Bulls as they put the finishing touches on a three-game sweep. Brendan Studioso had 4 goals and 2 assists, Mitch Parsons had 6 assists and Connor Clemons had a hat-trick and an assist. Also have big games for the Bulls were Owen Larson and Sean Mallonee, who each had four points. Danny Spano and Jake Hermann had Chicago goals.
Binghamton 8 @ Lockport 1 – The Junior Senators continued their dominance in the Northeast Division with a weekend sweep in Lockport against the Express. Dominik Bogdziul had two goals and an assist and Jeremy Wilber had a goal and four assists. Tyler Uravage had a goal and three assists and Steven Schmitt made 32 saves in the win. Pavel Kovtunov had the lone goal for Lockport.
Long Beach 3 @ Jersey Shore 5 – Frederick Schaljo had a hat-trick to lead the Wildcats to a 5-3 win over the visiting Sharks. Dylan Plsek and Reggie Hunter also scored for Jersey Shore. Martins Vitolins had a goal an assist for the Sharks. Zach Robbins made 24 saves in the win.
Cincinnati 1 @ Nashville 6 – Michael Redmon scored twice Mason Koster made 26 saves as the Jr. Predators beat the Thunder, 6-1. Weiland Parrish, Logan Orem, Conor Cunningham and Kieran Ogle also scored for Nashville. Cobin Sanborn scored the lone goal for Cincinnati.
Texas 3 @ Louisiana 2 – Kevin Lake made 45 saves to keep the Drillers in the game, but it wasn't enough as the Jr. Brahmas came away with the weekend sweep thanks to a 3-2 win. Andrew Garcia, Kyle Torgerson and Vincent Dekumbis scored for Texas, while Brandon Vukasin and Davis Van Gemerden scored for the Drillers.