October 28, 2016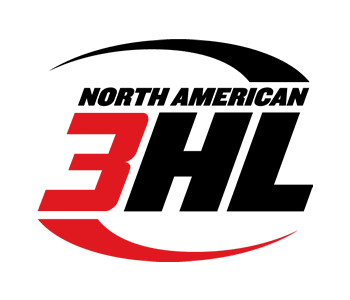 42 regular season games highlight this weekend in the NA3HL.
There are several compelling storylines in the league, so here is a look at some of the notable games:
The defending Silver Cup Champion North Iowa Bulls are running away with the Central Division. They put their 10-game winning streak on the line against Rochester this weekend.
The Northeast Generals are on a 5-0-1 run and host the 1st place Long Beach Sharks in a Coastal Division showdown this weekend. 2nd and 3rd place are on the line as the Fighting Spirit and New England Stars battle.
Metro puts their perfect 14-0-0 record on the line this weekend in the East.
All eight teams in the Frontier are in action against one another with Bozeman and Missoula squaring off in a key series.
The big series in the Midwest is 1st place St. Louis at 3rd place Peoria for a pair of games as the Jr. Blues are riding a seven-game winning streak.
In the Northeast, the Syracuse Stampede will travel to 1st place Binghamton to take on the red-hot Junior Senators, who still have not lost in regulation with a 15-0-1 record.
The South is still up for grabs and Texas and Atlanta will try and climb the standings with home series.
The West has some big series this weekend as 1st and 2nd place tangle in a home-and-home series as Breezy Point and Granite City face-off. Willmar and Alexandria also do battle.
Friday, October 28th
New England at L/A - 7:00 PM EDT
Wooster at Toledo - 7:00 PM EDT
Southern Tier at West Michigan - 7:00 PM EDT
Syracuse at Binghamton - 8:00 PM EDT
Jersey Shore at Lockport - 8:00 PM EDT
Evansville at Nashville - 7:00 PM CDT
Willmar at Alexandria - 7:10 PM CDT
Wisconsin at New Ulm - 7:10 PM CDT
Granite City at Breezy Point - 7:30 PM CDT
Rochester at North Iowa - 7:30 PM CDT
Long Beach at Northeast - 8:30 PM EDT
College Station at Texas - 7:35 PM CDT
Billings at Gillette - 7:05 PM MDT
Helena at Great Falls - 7:30 PM MDT
Bozeman at Missoula - 7:30 PM MDT
Glacier at Yellowstone - 7:30 PM MDT
Saturday, October 29th
Louisiana at Atlanta - 12:00 PM EDT
Southern Tier at West Michigan - 1:00 PM EDT
Maine at Cape Cod - 5:30 PM EDT
Long Beach at Northeast - 5:30 PM EDT
Wooster at Pittsburgh - 6:30 PM EDT
Syracuse at Binghamton - 7:30 PM EDT
Toledo at Metro - 7:30 PM EDT
St. Louis at Peoria - 6:45 PM CDT
Nashville at Evansville - 7:00 PM CDT
Jersey Shore at Lockport - 8:00 PM EDT
North Iowa at Rochester - 7:05 PM CDT
Wisconsin at New Ulm - 7:10 PM CDT
Alexandria at Willmar - 7:10 PM CDT
Breezy Point at Granite City - 7:30 PM CDT
Gillette at Billings - 7:30 PM MDT
Missoula at Bozeman - 7:30 PM MDT
Glacier at Yellowstone - 7:30 PM MDT
Sunday, October 30th
Louisiana at Atlanta - 10:30 AM EDT
East Coast at Maine - 11:00 AM EDT
Wooster at Pittsburgh - 11:40 AM EDT
Long Beach at L/A - 2:00 PM EDT
College Station at Texas - 1:00 PM CDT
St. Louis at Peoria - 1:15 PM CDT
New England at Cape Cod - 4:00 PM EDT
Rochester at La Crosse - 3:30 PM CDT
Syracuse at Roc City - 5:30 PM EDT