Friday Finals: 1st place North Stars win key West battle
October 29, 2016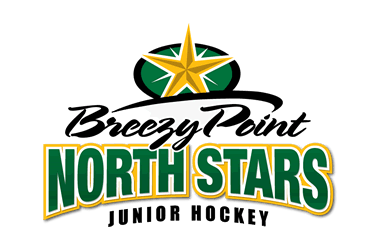 New England Stars 5 vs. L/A Fighting Spirit 2-Three first period goals from the New England Stars powered them to a 5-2 win over the L/A Fighting Spirit. Ian Gately, Cole Archambeault (2), Ryan Paul, and Ryan Gauvin all scored for New England, and Felix Nyquist and Kyle Secor each netted one for Lewiston/Auburn. In net, Sage Broda made 25 saves for the Stars, and Zack Barry and Michael Errico made 6 and 18 saves, respectively, for the Fighting Spirit.
Toledo Cherokee 3 vs. Wooster Oilers 2 (SO)-Sixty minutes of play wasn't enough to decide the game, but a shootout goal from both Tristin Snyder and Ben Hamilton gave the Toledo Cherokee the win, 3-2, over the Wooster Oilers. Hamilton also netted one in regulation for Toledo, as did Anthony Weinrich. Carmon Teel and Cole Barney each scored once for Wooster. Roman Malkov made 37 saves for the Cherokee, and Creighton Furber stopped 31 shots on net for the Oilers.
West Michigan Wolves 3 vs. Southern Tier Express 2-A pair of goals in the first gave the West Michigan Wolves an early lead, eventually earning them a 3-2 win over the Southern Tier Express. Lucas Duckstein, Nicholas Guy, and Alex Lafrate all scored one for the Wolves, while Arttu Rajamaki and Cameron Trejchel scored for Southern Tier. Sam Woznicki stopped 37 shots on West Michigan's net, and Harrison Vangellow made 17 saves for the Express.
Evansville Thunderbolts 3 vs. Nashville Jr Predators 2-An early goal from the Evansville Thunderbolts handed them the lead, which they held all the way to a 3-2 win over the Nashville Jr Predators. Jon Grimm, Drew Wynn, and Matt McElroy each scored for Evansville, while Logan Orem and Dylan Fitzgerald both netted goals for Nashville. In net, James Fry made 22 saves for the Thunderbolts, and Mason Koster stopped 18 for the Jr Predators.
Binghamton Junior Senators 6 vs. Syracuse Stampede 2-A strong offense presence in the second period carried the Binghamton Junior Senators to a 6-2 win over the Syracuse Stampede. Tyler Uravage, Brad Becker, Jeremy Wilber (2), and Conor Landrigan (2), all scored for Binghamton, while Nate Walker and Rocco DeRollo each netted one for Syracuse. Defensively, Steven Schmitt made 23 saves for the Junior Senators, and Martin Sten stopped 62 shots for the Stampede.
Jersey Shore Wildcats 8 vs. Lockport Express 4-The Lockport Express came back from a 4 goal deficit to tie the game at 4, but 4 goals late in the third secured an 8-4 win for the Jersey Shore Wildcats. Michael Gulawsky, Dylan Plsek, Frederick Schaljo (2), Travis Nemeth, John Minnich, Alexander Rowe, and Joe Line all scored for Jersey Shore. For Lockport, Dominic Senese, Andrew Logar, and Brandon Schweickert (2), earned points. Zach Robbins made 33 saves for the Wildcats, and Adam Partridge and Sam Fitzpatrick made 33 and 10 saves, respectively, for the Express.
Wilmar WarHawks 5 vs. Alexandria Blizzard 4-The game was within one the entire sixty minutes, but in the end the Wilmar WarHawks pulled out a win, 5-4, over the Alexandria Blizzard. Kyle Wendorf, Riley Tigrett (2), Mac Oelkers, and Kane Toriumi all earned points for Wilmar, and Tony Haley, Tosten Mann, Caleb Anderson, and Mack Strong each netted one for Alexandria. In net, Alexander Cathcart stopped 46 shots for the WarHawks, and Brey Effertz made 13 saves for the Blizzard.
New Ulm Steel 3 vs. Wisconsin Whalers 2 (OT)-The New Ulm Steel came back from a one goal deficit to win the game, 3-2, in overtime, against the Wisconsin Whalers. Tim O'Connor and Jacob Padley both scored in regulation, and the OT game winner came from Fritz Belisle for the Steel. Clayton Brown and Ben Ratner scored in the second for the Whalers. Brady Boudreau made 22 saves for New Ulm, while Elliot Gerth stopped 42 shots on the Wisconsin net.
Breezy Point North Stars 4 vs. Granite City Lumberjacks 3-The Granite City Lumberjacks scored first, but a quick retaliation from the Breezy Point North Stars gave them the lead, which they held on to to achieve a 4-3 win. Austin Langworthy, Nikolas Boyer, Josh Laven, and Tristyn Sabina each netted one for Breezy Point, while Owen Sikich, Braden Altena, and Will Mix scored for Granity City. Between the pipes, Magnus Lindhe made 48 saves for the North Stars, and David Mulligan stopped 29 shots on the Lumberjacks net.
North Iowa Bulls 4 vs. Rochester Ice Hawks 1-A strong offensive period for the North Iowa Bulls propelled them to a 4-1 win over the Rochester Ice Hawks. Connor Clemons, Steven Mordini, Logan Miller, and Owen Larson each scored for North Iowa, and Matthew Bembenek scored the lone goal for the Ice Hawks. Defensively, RJ Pluhar stopped 24 shots for the Bulls, and Drew Schenkenberg earned 30 saves for Rochester.
Long Beach Sharks 4 vs. Northeast Generals 1-The Long Beach Sharks held onto the lead for the duration, ultimately earning a 4-1 win over the Northeast Generals. Martin Grinberg, Carmine Taffo, Phil Garcia and Gunther Stange each scored once for the Sharks, while Derric Trudeau netted the lone Generals goal. Between the pipes, Peter Ciccarelli made 26 saves for Long Beach, and Kyle Van Wagner stopped 24 shots on the Northeast net.
Texas Jr Brahmas 4 vs. College Station Spirit 1-The College Station Spirit scored first, but four unanswered goals for the Texas Jr Brahmas gave them the 4-1 win. Kyle Torgerson, Vincent Dekumbis, Gabe Rankin, and Melker Kroon each scored one for the Jr Brahmas, and Denis Kusy earned the only College Station goal. In net, Tyler Myers made 16 saves for Texas, and Nick Hart stopped 63 shots for the Spirit.
Gillette Wild 8 vs. Billings Bulls 1-The Gillette Wild maintained a strong offensive presence throughout the game, earning them an 8-1 win over the Billings Bulls. Cade Boreing (2), Jack Oberg, Brooks Mitzel (2), Kyle Truax, Nick Stockert, and Derrick Scoggins all scored for Gillette, and Kyle Mueller scored the solo goal for the Bulls. In net, Lincon Riley made 16 saves for the Wild, while Ethan Wiese stopped 24 shots on the Billings net.
Great Falls Americans 5 vs. Helena Bighorns 0-A hat trick from Brendan Jester and a pair from Tegan Harrington gave the Great Falls Americans a 5-0 win over the Helena Bighorns. Kyler Ayers earned a shutout with 36 saves for the Americans, while Nicholas Battaglia stopped 42 shots on net for the Bighorns.
Missoula Junior Bruins 8 vs. Bozeman Icedogs 2-The Missoula Junior Bruins came out strong, powering them to an 8-2 win over the Bozeman Icedogs. Zachary Colgrove (2), Bryce Dirscherl, Joseph Porco, Payton McSharry (2), Josh Chamberlain, and Misha Akatnov all scored for the Junior Bruins. For Bozeman, Stosh Skorulski and Kadin Ferguson each scored once. Tanner Loucks made 37 saves for Missoula, and Luke Olson and Charlie Smart stopped 20 and 12 shots, respectively, for the Icedogs.
Yellowstone Quake 9 vs. Glacier Nationals 0-The Yellowstone Quake displayed a strong third period offense, earning them a commanding 9-0 win over the Glacier Nationals. Mac Hankinson, Max Doner (2), Reed Kelly, Max Meyer (2), Mason Stewart (2), and Matt Runyon all scored for the Quake. Nick Ottenbacker earned a shutout with 15 saves for Yellowstone, while Will Langstaff and Brendan Schultz made 83 and 6 saves, respectively, for the Nationals.