Weekend Wrap-Up: Brahmas continue winning streak
October 31, 2016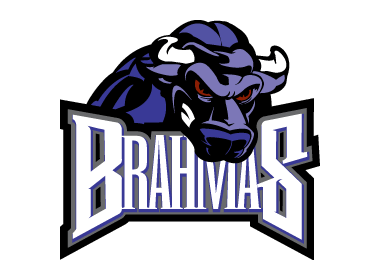 Atlanta Capitals 8 vs. Louisiana Drillers 1-The Atlanta Capitals maintained a heavy offensive presence to climb their way to an 8-1 win over the Louisiana Drillers. Nick Sleeper, Kyle Klatt (2), Christian Dale, Talon Medure, Solomon Markus, Sascha Figi, and Jason Ladzinski all scored for the Capitals, and Brayden Hutchinson netted the lone goal for Louisiana. In net, Nolan Bivolcic stopped 7 shots on the Atlanta net, and Kevin Lake made 28 stops for the Drillers.
Maine Wild 6 vs. East Coast Minutemen 2-The East Coast Minutemen drew first, but 5 consecutive goals late in the game brought the Maine Wild to a 6-2 win. Daniel Erbe, Joey Mazzochia, Connor Busch, Dylan Demers, Cameron Bisson, and Dean Pratt each scored once for the Wild, and Kami Kortelainen and Nikolai Bazhenov made it on the scoreboard for the Minutemen. On defense, Brandon Daigle made 22 saves for Maine, and Nick Kent stopped 64 shots on the East Coast net.
Pittsburgh Vengeance 7 vs. Wooster Oilers 1-The Pittsburgh Vengeance established an early lead to bring them to a 7-1 win over the Wooster Oilers. Devin Sroka, Vincent Casale, Camron Smith, Kenny White, Cam Williams (2), and Nolan Puhala all scored for the Vengeance, and Michael Zenone scored the lone Wooster goal. Nikoloas Manousos made 25 saves for Pittsburgh, and Lucas Soyka and Creighton Furber made 15 and 24 saves, respectively, for the Oilers.
Long Beach Sharks 6 vs. L/A Fighting Spirit 4-The teams were evenly matched, but two late third period goals from the Long Beach Sharks gave them a 6-4 win over the L/A Fighting Spirit. Carmine Taffo, Keegan Brick, Alex Cerda, Martins Vitolins (2), and Phil Garcia all scored for the Sharks, and Patrick Halpin, Crewz Berry, Walker Hamilton, and Jonathan Donaghey netted one each for the Fighting Spirit. In net, Kyle Van Wagner made 11 stops for Long Beach, and Michael Errico stopped 17 shots for Lewiston/Auburn.
Texas Jr Brahmas 3 vs. College Station Spirit 2 (SO)-Three periods of regulation and overtime weren't enough to settle the score, and a shootout goal from Jacob Peterson decided the game, giving the 3-2 win to the Texas Jr Brahmas, over the College Station Spirit. Jakub Plany and Preston Palamara scored for Texas in regulation, and Cole Schulz was responsible for both College Station goals. Jr Brahma's goalie Anthony D'aloisio made 18 saves on the night, while Nick Hart made 38 stops for the Spirit.
St Louis Jr Blues 6 vs. Peoria Mustangs 3-The Peoria Mustangs scored three in a row in the first, but five unanswered goals from the St Louis Jr Blues gave them the 6-3 win. Ryan Edgar, Nick Balestra, Samuel Maddox, Joe Nolan (2) and Trevor Wilhelm all scored for St Louis, and Braden Stewart, Austin Wisely, and Lorenzo Santiago-Vasquez netted one goal apiece for Peoria. Defensively, Hunter Smith made 24 saves for the Jr Blues, and JT Kossakowski stopped 33 shots for the Mustangs.
Cape Cod Islanders 3 vs. New England Stars 2 (SO)-The Cape Cod Islanders outscored the New England Stars in a shootout with goals from Aaron Deady and Thomas Tobey, giving them the 3-2 SO win. Deady and Nevin Connors also scored in regulation for the Islanders, and John Krapian netted both Stars' goals. Anton Zemba made 46 saves for Cape Cod, and Dom Lamanno stopped 35 shots on the New England net.
La Crosse Freeze 5 vs. Rochester Ice Hawks 1-Three third period goals for the La Crosse Freeze secured their win, 5-1, over the Rochester Ice Hawks. Jacob Thousand (2), Sam Dabrowski (2), and Toon de Schepper scored for La Crosse, and Colin Hass scored the lone Rochester goal. Between the pipes, Jacob Silverstein made 15 saves for the Freeze, and Bailey Schmitz stopped 36 shots for the Ice Hawks.
Syracuse Stampede 7 vs. Roc City Royals 1-A strong first period for the Syracuse Stampede helped them pave the way to a 7-1 win over the Roc City Royals. Nick Sanborn (2), Brett Lowe, Rich Hart, Matt Allen, and Oscar Lande (2) scored for the Stampede, and Aidan Conolly netted the lone goal for Roc City. In net, Martin Sten made 24 saves for Syracuse, while Nicholas Sesock and Ian Stahl made 14 and 19 saves, respectively, for the Royals.