Watch Now: NA3HL Top 10 Plays of the Week
November 2, 2016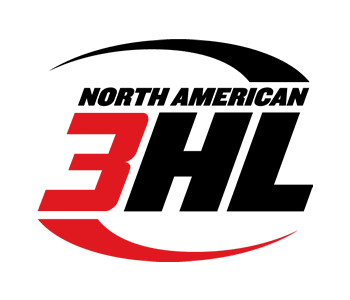 The North American 3 Hockey League is pleased to continue their format for the weekly Plays of the Week segment for the 2016-17 season.
It is called, The NA3HL Top 10 Plays of the Week
With so many clips and plays coming in from the now 48 member teams, the league now features the best plays in a top 10 format.
Clips and plays that are considered have to be nominated.
But, here is the best part! We also let you the fans of the NA3HL chime in as well. If you would like to nominate a goal, save or any other play for the Top 10 Plays of the Week, all you have to do is
send us an email
. Simply tell us which play you think should be considered, the team, the player and we will give it a look. It is that easy!
Great goals, exciting game-ending plays and great saves... just another week of plays in the NA3HL!
This week's Top 10
10. #5 Aaron Deady, #11 Chuck Costello, Cape Cod Islanders
9. #9 Braden Altena, Granite City Lumberjacks
8. #13 Jacob Thousand, #21 Sam Dabrowski, #5 Nathan Marquardt, La Crosse Freeze
7. #41 Tristin Snyder, #9 Ricky Kwapich, #19 Ben Hamilton, Toledo Cherokee
6. #28 Trevor Wilhelm, #25 Cameron Mcatee, St. Louis Jr. Blues
5. #19 Andrej Buchko, #8 Rhett McDonald, #6 Max Olsen, Peoria Mustangs
4. #22 Thomas Tobey, Cape Cod Islanders
3. #13 Boomer Miller, #23 Jesse Brown, #15 Talon Medure, Atlanta Capitals
2. #1 Kevin Lake, Louisiana Drillers
1. #9 Owen Larson, #26 Steven Mordini, #24 Marshall Barnes, North Iowa Bulls