Saturday Scores: Missoula sweeps to keep streak alive
November 6, 2016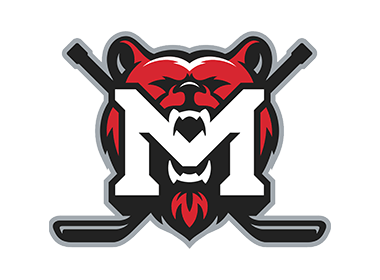 Missoula Junior Bruins 5 vs. Helena Bighorns 1-The Missoula Junior Bruins scored 3 goals in the second on their way to a 5-1 win over the Helena Bighorns. Misha Akatnov (2), Parker Todd, Zachary Colgrove, and Jens Juliussen scored for Missoula, and Brendan Bessee scored the only Helena goal. In net, Jeremiah Clarke made 39 saves for the Junior Bruins, while Angus Campbell stopped 45 shots on the Bighorns net.
Texas Jr Brahmas 4 vs. Atlanta Capitals 0-The Texas Jr Brahmas shutout the Atlanta Capitals in a 4-0 win. Dakota Davis, Hunter Bersani, Melker Kroon and Jacob Peterson all scored for the Jr Brahmas. Texas goalie Anthony D'aloisio stopped all 18 shots he faced, while Nolan Bivolcic made 31 saves for Atlanta.
Binghamton Junior Senators 7 vs. Syracuse Stampede 2-A four goal game for Conor Landrigan helped the Binghamton Junior Senators cruise to a 7-2 win over the Syracuse Stampede. Jeremy Wilber, Lucas Ethington, and Jack Allen also notched goals for the Senators, while Nick Sanborn and Nick Mandia each scored once for the Stampede. Defensively, Steven Schmitt stopped 22 shots for Binghamton, and Ryan Scheide and Steven Kozikoski made 26 and 22 saves, respectively, for Syracuse.
Long Beach Sharks 9 vs. East Coast Minutemen 3-A hat trick from Oskar Lindberg helped the Long Beach Sharks to a 9-3 win over the East Coast Minutemen. Martins Vitolins (2), Ricky Regala, Martin Grinberg, Sean Lake, and Sam Weidenbaum all scored for Long Beach, while Dan Palen, Tre Pridgen, and Nick Padgett notched goals for East Coast. Sharks goalie Richard Ledek stopped 37 shots, and Dom Montecalvo made 47 saves for the Minutemen.
Maine Wild 4 vs. New England Stars 3 (SO)-65 minutes was not long enough to settle the score for these two teams, but shooutout goals from Lema Muradov and Robert Benton gave the 4-3 SO win to the Maine Wild over the New England Stars. Connor Busch, Muradov, and Ryan Gilboy all scored in regulation for the Wild, while Peter Menzies, Cole Archambeault, and Michael Lempiainen all earned points for the Stars. In net, Brandon Daigle made 31 saves for Maine, while Greg Moon stopped 18 for New England.
Louisiana Drillers 3 vs. College Station Spirit 2 (OT)-Brayden Hutchinson scored halfway through overtime to secure a 3-2 OT win for the Louisiana Drillers over the College Station Spirit. Brandon Vukasin and Tucker Alspaugh scored in regulation for the Drillers, and Jason Gallahue and Jake Hess scored for College Station. Between the pipes, Kevin Lake made 47 saves for Louisiana, and Dalton Baker stopped 35 shots for the Spirit.
Cape Cod Islanders 5 vs. Northeast Generals 1-The Northeast Generals fell to the Cape Cod Islanders, 5-1. Niko Roy (2), Thomas Tobey, Nevin Connors, and Tyler Glennon all earned points for the Islanders, while Dylan Figueroa scored the lone Northeast goal. In net, Anton Zemba stopped 26 shots on the Cape Cod net, while Generals' goalie Leo Lake made 35 saves.
Pittsburgh Vengeance 3 vs. Toledo Cherokee 0-The Pittsburgh Vengeance shutout the Toledo Cherokee in a 3-0 win. Brian Dee (2) and Vincent Casale scored for the Vengeance. In net, Pittsburgh goalie Joel De Simone stopped all 32 shots he faced on the night, while Adrian Morales made 23 saves for the Cherokee.
Evansville Thunderbolts 3 vs. Point Mallard Ducks 2-A late second period goal from the Evansville Thunderbolts propelled them to a 3-2 win over the Point Mallard Ducks. Sebastian Simoncello (2) and Kyle Nikles scored for the Thunderbolts, while Elias Nilsson and Cameron Hamblett scored for the Ducks. Between the pipes, Bryson Linenburg made 31 saves for Evansville, while Gary Glassman stopped 31 shots on the Point Mallard net.
Southern Tier Express 4 vs. Roc City Royals 0-The Southern Tier Express earned a shutout in a 4-0 win over the Roc City Royals. Hunter Kepple (2), Ty Rickabaugh, and Cameron Trejchel all notched goals for Southern Tier, while goalie Ryan Pascarella stopped all 10 shots he faced. Freddy Peters made 29 saves for Roc City.
Metro Jets 5 vs. Wooster Oilers 2-The Metro Jets established an early lead with a commanding first period, securing a 5-2 win over the Wooster Oilers. Cam Schwartz, Chase Sereno, Kristian Alafriz, Griffin Sawyer, and Robby Flannery all scored for the Jets, while Tyler Kallay and Nicholas Mooney each earned points for the Oilers. In net, Andrew Kormos stopped 26 shots on the Metro net, while Michael Hubbard made 40 saves for Wooster.
Skylands Kings 6 vs. L/A Fighting Spirit 4-The L/A Fighting Spirit scored first, but the Skylands Kings came back to win the game 6-4. Steven Ford, Eric Vanderhoff, Craig Garrigan (2), Mike King, and Dylan Dinzik each scored for the Kings, while L/A goals came via Clayton Thomas (2) and Dylan Vrees (2). In net, Mathias Yttereng made 35 saves for Skylands, and Daniel Potter and Chris Schmitt made 24 and 9 saves, respectively, for Lewiston/Auburn.
Peoria Mustangs 6 vs. Cincinnati Thunder 1-The Cincinnati Thunder scored late in the third to prevent a shutout, but it was too little too late as the Peoria Mustangs secured a 6-1 win. Peter Miller, Jack Power Wayvon, Dane Federighi, Anthony Iacullo, Jack Healy, and Barden Stewart scored for the Mustangs, and Bryce Queary scored the lone goal for the Thunder. Jaden Gardner stopped 18 shots on the Peoria net while Ryan Kostelnik made 44 saves for Cincinnati.
Wisconsin Whalers 6 vs. Chicago Bulldogs 2-The Wisconsin Whalers established an early lead, securing a 6-2 win over the Chicago Bulldogs. Austin Lewis, Connor Boscaccy (3), Ben Ratner, and Nick Miller all scored for the Whalers, while Tom Reilly and Jake Hermann scored for the Bulldogs. Alex Hufford made 17 saves for Wisconsin, and Jacob Dittmer made 69 saves for Chicago.
St Louis Jr Blues 4 vs. Nashville Jr Predators 1-The St Louis Jr Blues scored twice in both the first and second periods to secure a 4-1 win over the Nashville Jr predators. Samuel Maddoz, Ivan Glaguzov (2), and Trevor Wilhelm scored for the Jr Blues, while Dylan Schmidt scored the lone Predators goal. In net, Hunter Smith made 25 saves for St Louis, while Mason Koster stopped 30 shots on the Nashville net.
La Crosse Freeze 8 vs. Rochester Ice Hawks 2-A four goal first period set the stage for the La Crosse Freeze, powering them to an 8-2 win over the Rochester Ice Hawks. Kevin Bryant, Alec Seeger, Hunter Dolan (2), Lukas Motloch, Connor Losen, Sam Dabrowski, and Toon De Schepper scored for La Crosse, while Skylar Watt and Michael Smits scored one each for Rochester. La Crosse goalie Luke Murphy made 32 saves on the night, while Bailey Schmitz and Drew Schenkenberg made 24 and 21 saves, respectively, for the Ice Hawks.
Granite City Lumberjacks 4 vs. New Ulm Steel 2-Two third period goals for the Granite City Lumberjacks secured a 4-2 win over the New Ulm Steel. Tucker Sjorlin, Matthew Moran, Brycon Johnson, and Andrej Jamnicky notched foals for Granite City, while Cory Martinez and Sam Wenner scored for New Ulm. Lumberjack goalie Mac Berglove stopped 35 shots, while Nathan Siclovan made 34 saves for the Steel.
North Iowa Bulls 2 vs. Willmar WarHawks 0-A pair of goals was enough to secure a 2-0 win for the North Iowa Bulls after they shutout the Willmar WarHawks. David (Mitch) Dolter and Zach Hayes scored for North Iowa, while goalie Brady Meyers made 30 saves on the night. Willmar goaltender Alexander Cathcart made 35 saves.
Yellowstone Quake 4 vs. Billings Bulls 2-The Yellowstone Quake scored three goals in the third to rebound and earn a 4-2 win over the Billings Bulls. Jesse Lawman, Cole Stewart, Matt Runyon, and Pablo Pantoja scored for Yellowstone, while Ludvig Omdal netted both Billings goals. Defensively, Nick Ottenbacker made 36 saves for the Quake, while Bulls' netminder Simo Huhtanen made 63 saves.
Bozeman Icedogs 3 vs. Glacier Nationals 0-Bozeman Icedog Jacoby Warner netted a hat trick and earned a 3-0 win over the Glacier Nationals as the only goal scorer of the night. Luke Olson secured a shutout after making 24 saves for the Icedogs, while Brendan Schultz made 42 saves for the Nationals.
Gillette Wild 5 vs. Great Falls Americans 4 (SO)-Riley Holwegner scored the lone shootout goal for the Gillette Wild to give them a 5-4 SO win over the Great Falls Americans. Holwegner also scored in regulation for Gillette, alongside Colt Johnson, Nick Stockert, and Cade Boreing. For Great Falls, Tegan Harrington, Normunds Vibans, and Malachi Bushey (2) earned points. In net, Landon Anderson made 33 saves for the Wild, while, Michael Hughes stopped 28 shots on the American's net.