Sunday Wrap-Up: Islanders extend win streak
November 7, 2016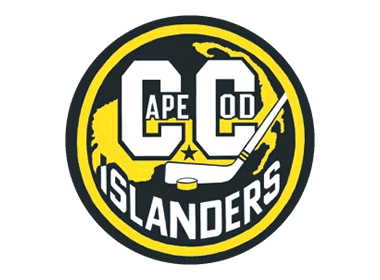 Cape Cod Islanders 6 vs. Northeast Generals 5-James Brosnan scored with 24 seconds remaining to prevent overtime, giving the 6-5 win to the Cape Cod Islanders over the Northeast Generals. It was Brosnan's second of the night, and Nevin Connors (2), James Pollock, and Matt Hinckley also scored for the Islanders. For the Generals, Stephen Toal (2), Austin Braley, CJ Marshall, and Billy Hickey scored. In net, Anton Zemba made 37 stops for Cape Cod, while Northeast's Peter Ciccarelli made 33 saves.
Atlanta Capitals 3 vs. Texas Jr Brahmas 2-Anton Minaev scored the game winner to carry the Atlanta Capitals to a 3-2 win over the Texas Jr Brahmas. Talon Medure and Jesse Brown also scored for the Capitals, and Niklas McCallum and Bennett Weycker scored for the Jr Brahmas. In net, Nolan Bivolcic stopped 22 of 26 shots on the Atlanta net, while Texas netminder Tyler Meyers made 22 saves.
Toledo Cherokee 3 vs. Pittsburgh Vengeance 2-A late third period goal from EJ Gilbert secured the 3-2 win for the Toledo Cherokee over the Pittsburgh Vengeance. Tristin Snyder scored twice for the Cherokee, while Gavin Cummings and Dominick Glavach notched goals for the Vengeance. In net, Roman Malkov made 37 saves for Toledo, and Nikoloas Manousos stopped 29 shots for Pittsburgh.
L/A Fighting Spirit 5 vs. Skylands Kings 2-A hat trick from Dylan Vrees helped the L/A Fighting Spirit to a 5-2 win over the Skylands Kings. Jonathan Donaghey and Kyle Secor also scored for the Fighting Spirit, and Edward Klein and Eric Vanderhoff got on the score board for the Kings. Between the pipes, Daniel Potter stopped 23 shots for Lewiston/Auburn, while Evan Barghout made 35 saves for Skylands.
La Crosse Freeze 8 vs. Rochester Ice Hawks 7-This high scoring game came down to one goal, by La Crosse Freeze forward Lukas Motloch, to secure the 8-7 win over the Rochester Ice Hawks. Danny Toycen, Jacob Thousand, Kevin Bryant, Sam Dabrowski, Blake Nelson, Dylan Goggin, and Hunter Dolan also scored for La Crosse. For Rochester, Zach Curry (2), Austyn Renn (2), Colin Hass, Spencer Hadacek, and Skylar Watt earned points. In net, Artur Pavliukov and Jacob Silverstein earned 12 and 10 saves each for the Freeze, and Bailey Schmitz made 29 saves for the Ice Hawks.
St Louis Jr Blues 8 vs. Nashville Jr Predators 3-The Nashville Predators aimed for a comeback in the second, but a strong third period for the St Louis Jr Blues propelled them to the win, 8-3. Cameron McAtee, Daniil Ovchinnikov, Nick Balestra (2), Jack Hatton (2), Ivan Galaguzov, and Tom Yurisich notched goals for the Jr Blues, and Logan Orem, Declan O'Neal, and Dylan Schmidt scored for the Jr Predators. In net, both St Louis netminder Zach Young and Nashville's Jonathan Chin made 19 saves.
Peoria Mustangs 4 vs. Cincinnati Thunder 1-The Peoria Mustangs established an early lead to secure a 4-1 win over the Cincinnati Thunder. Jack Healy, Zach Cox, Thomas Kolaz and Andrej Buchko scored for Peoria, while Mihali See scored the lone Thunder goal. Defensively, Corbin Moore made 13 stops for the Mustangs, and Tyler Geloneck and Ryan Kostelnik made 17 and 21 saves, respectively, for Cincinnati.
Roc City Royals 7 vs. Lockport Express 5-The Lockport Express attempted a comeback by outscoring the Roc City Royals in the third, but it wasn't enough and the Royals came away with a 7-5 win. Cameron Clark (2), Brandon Corey (2), Peter Izzo, Bryan Moscicki, and Henrik Toiviainen scored for the Royals, and Nick Grupp, Erick Santiago, Brandon Schweickert, Andrew Logar and Josh Evoy notched goals for Lockport. In net, Ian Stahl stopped 42 shots for Roc City, Lockport's Adam Partridge made 33 saves on the night.