Wild, Capitals, North Stars win on Thursday
November 11, 2016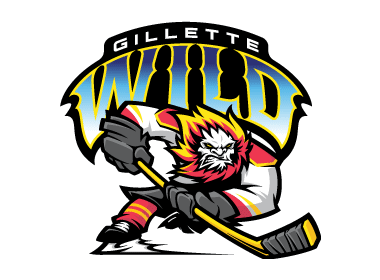 Gillette Wild 9 vs. Billings Bulls 1
-
The Gillette Wild grabbed an early lead and ran away with it, giving them a 9-1 win over the Billings Bulls. Jack Oberg (2), Tyler Tennant, Kyle Truax, Riley Holwegner (2), Nick Stockert (2), and Charlie Gerace all scored for the Wild, while Daniel Johansson notched the lone Billings goal. Defensively, Robbie Brennan made 15 saves for Gillette, and Cam Kollar and Ethan Wiese made 22 and 16 saves, respectively, for the Bulls.
Atlanta Capitals 5 vs. Louisiana Drillers 0-The Atlanta Capitals played consistently strong on offensive, resulting in a 5-0 win over the Louisiana Drillers. Michael City, Teagan Poliseno, Kyle Klatt, Talon Medure, and Ivan Mikhailov each netted one for Atlanta. In net, Connor Fewster earned a shutout after stopping all 7 shots he faced for the Capitals, while Kevin Lake made 50 saves for the Drillers.
Breezy Point North Stars 4 vs. Granite City Lumberjacks 3 (SO)-A late goal in the third from the Granite City Lumberjacks sent this match into extra minutes, and eventually a shootout, where 10 rounds passed before Ryan Higgins scored for the Breezy Point North Stars, giving them the 4-3 SO win. Nick Blanchette also scored in the shootout and Cody Butcher, Drake Hill and Tristyn Sabina earned points in regulation for Breezy Point. For Granite City, Braden Altena, Ryan Smith, and Owen Sikich scored in regulation, and Altena notched one in the shootout. North Star goalie Bronson Moore made 42 saves on the night, and Mac Berglove made 46 stops for the Lumberjacks.