November 11, 2016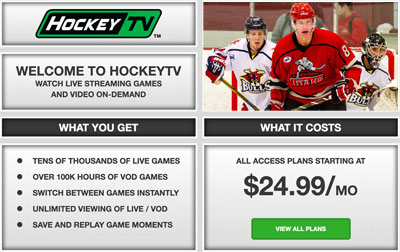 39 games are on tap this weekend in the NA3HL as just over a month remains until the 48-team, league-wide NAHL Showcase set for December 16-18 in Blaine, MN.
The schedule for the 2016 NA3HL Showcase will be released on Wednesday, November 30th.
The story in the NA3HL currently is the dominance of the division leaders. All eight divisions have leaders that are setting the standard of play so far this season with very little blemishes on their records.
That includes three teams, the Metro Jets (17-0-0), the Yellowstone Quake (12-0-1) and the Binghamton Junior Senators (19-0-1), who have yet to lose a game in regulation this season.
All games can be watched live on
HockeyTV
Friday, November 11th
Louisiana at Atlanta - 11:30 AM EST
Evansville at Point Mallard - 1:00 PM CST
Southern Tier at Toledo - 7:00 PM EST
Metro at West Michigan - 7:00 PM EST
Pittsburgh at Wooster - 7:45 PM EST
Wisconsin at Rochester - 7:05 PM CST
Willmar at Alexandria - 7:10 PM CST
Breezy Point at New Ulm - 7:10 PM CST
Euless at College Station - 7:30 PM CST
Cape Cod at Long Beach - 8:30 PM EST
Yellowstone at Gillette - 7:05 PM MST
Bozeman at Missoula - 7:30 PM MST
Helena at Glacier - 8:00 PM MST
Peoria at St. Louis - 2:00 PM CST
Maine at Syracuse - 5:00 PM EST
Alexandria at Chicago - 5:30 PM CST
West Michigan at Pittsburgh - 6:30 PM EST
Binghamton at L/A - 7:00 PM EST
New England at Jersey Shore - 7:15 PM EST
Southern Tier at Metro - 7:30 PM EST
Skylands at Lockport - 8:00 PM EST
Cape Cod at Long Beach - 8:00 PM EST
Wisconsin at Rochester - 7:05 PM CST
Breezy Point at Willmar - 7:10 PM CST
Nashville at Cincinnati - 8:30 PM EST
College Station at Euless - 7:30 PM CST
New Ulm at Granite City - 7:30 PM CST
Missoula at Helena - 7:05 PM MST
Gillette at Billings - 7:30 PM MST
Bozeman at Yellowstone - 7:30 PM MST
Sunday, November 13th
Maine at Syracuse - 11:00 AM EST
Alexandria at Chicago - 12:00 PM CST
Nashville at Cincinnati - 1:00 PM EST
Skylands at Roc City - 1:30 PM EST
Binghamton at L/A - 2:00 PM EST
Peoria at St. Louis - 1:00 PM CST
East Coast at Northeast - 2:30 PM EST
Point Mallard at Evansville - 3:30 PM CST