Friday Finals: Sharks roll to 6th straight win
November 12, 2016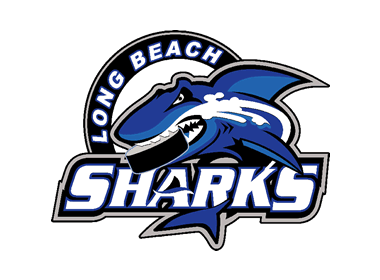 Long Beach Sharks 5 vs. Cape Cod Islanders 2
-An early lead for the Long Beach Sharks set the stage, and secured them a 5-2 win over the Cape Cod Islanders. For the Sharks, Carmine Taffo (2), Phil Garcia (2), and Martins Vitolins scored, and Thomas Tobey and Chuck Costello scored for the Islanders. In net, Kyle Van Wagner made 14 stops for Long Beach, and Anton Zemba stopped 16 shots on the Cape Cod net.
Atlanta Capitals 8 vs. Louisiana Drillers 1-A four goal surge in the third period secured an 8-1 win for the Atlanta Capitals over the Louisiana Drillers. Atlanta goals came via Anton Minaev (2), Michael Cichy, Jason Ladzinski, Sascha Figi, Kyle Klatt, Boomer Miller, and Jesse Brown. For the Drillers, Brandon Vukasin netted the only goal. In net, Connor Fewster made 13 saves for Atlanta, while Kevin Lake and Zack Mayhugh made 27 and 7 saves, respectively, for Louisiana.
Point Mallard Ducks 3 vs. Evansville Thunderbolts 2 (SO)-Cameron Hamblett scored during the 6th round of the shootout to bring home the win for the Point Mallard Ducks, 3-2 (SO) over the Evansville Thunderbolts. Elias Nilsson also scored during the shootout for the Ducks, and Cody LaValley and Ian Precht scored in regulation. For the Thunderbolts, Sebastian Simoncello and Brandon Rozema Cody LaValley and Ian Precht scored in regulation, and Simoncello also notched one in the shootout. In net, Sam Garner made 35 saves for Point Mallard, and Bryson Linenburg made 17 saves for Evansville.
Metro Jets 6 vs. West Michigan Wolves 0-The Metro Jets kept up a consistent offensive strategy, netting 2 goals a period to win out 6-0 over the West Michigan Wolves. George Hansen, Matias Tellstrom (2), Nick Foran, Chas Distelrath, and Chase Sereno all scored for the Jets, while goalie Jake Gwillim made 26 saves on the night. For West Michigan, goaltender Alex Wilder made 32 saves.
Southern Tier Express 6 vs. Toledo Cherokee 3-A strong third period for the Southern Tier Express took them out of a deficit and propelled them to a 6-3 win over the Toledo Cherokee. Cameron Pries, Santeri Rajakallio, Cameron Trejchel (2), Jacob St Andrew, and Nicholas Wilcox all scored for Southern Tier, while Josh Smith, Anthony Weinrich, and EJ Gilbert each notched one for Toledo. Express goalie Ryan Pascarella made 35 stops, while Roman Malkov stopped 32 shots for the Cherokee.
Pittsburgh Vengeance 1 vs. Wooster Oilers 0-The only goal of the game belonged to Nolan Puhala of the Pittsburgh Vengeance, handing them the 1-0 win over the Wooster Oilers. Pittsburgh's Jacob Hough made 21 stops on the night, while Lukas Soyka stopped 20 shots for the Oilers.
Wisconsin Whalers 4 vs. Rochester Ice Hawks 3 (SO)-Neither team held a lead greater than one, but shootout goals from John Vanderwalk III, Ben Ratner, and Carter Grobstick gave the 4-3 SO win to the Wisconsin Whalers over the Rochester Ice Hawks. Taylor Dickert (2) and Austin Lewis scored for the Whalers in regulation, and Spencer Hadacek and Zach Curry (2) scored in regulation for Rochester. Curry also netted the Ice Hawks only shootout goal. In net, both Wisconsin goalie Max McConnell and Rochester's Sawyer Schmidt made 43 saves on the night.
Alexandria Blizzard 10 vs. Willmar War Hawks 1-A dominant third period for the Alexandria Blizzard helped them secure a 10-1 win over the Willmar War Hawks. Alex Bowe, Brenden Payne (2), Steven Gustafson, Caleb Anderson, Logan Norman (2), Logan Nelson, Emil Lindfors, and Riley Meyer notched points for the Blizzard, and Kyle Wendorf scored the lone Willmar goal. Defensively, Brey Effertz made 24 saves for Alexandria, while Hayden Funk and Matt McCoy made 20 and 22 saves for the War Hawks.
Breezy Point North Stars 5 vs. New Ulm Steel 2-The New Ulm Steel scored the first two goals, but five unanswered goals from the Breezy Point North Stars gave them the 5-2 win. Christian Lenzmeier (2), Wyatt Stotts, Alex Flicek, and Cyril Nagurski scored for the North Stars, and Cory Martinez and Sam Wenner each netted one for the Steel. Between the pipes, Magnus Lindhe made 28 saves for Breezy Point, and Nathan Siclovan stopped 35 shots on the New Ulm net.
Euless Jr Stars 5 vs. College Station Spirit 4-The College Station Spirit attempted a comeback, but it was not enough, and the Euless Jr Stars walked off with a 5-4 win. Kayne Fedor (2), William Rooney (2), and Tristan Wilson earned points for the Jr Stars, and RC Randall (2), Jakub Plany, and Nick Krivokuca got on the score sheet for the Spirit. Defensively, Maxwell Kerner made 62 stops for Euless, and Ryan O'Toole stopped 65 shots on the College Station net.
Yellowstone Quake 7 vs. Gillette Wild 5-A busy first period for the Yellowstone Quake propelled them to a 7-5 win over the Gillette Wild. Curt Greenbush (2), Cosimo Yapello, Tony Dahlberg, Carter Johnson, Max Meyer, and Max Doner each earned points for the Quake, and Cade Boreing (2), Jack Oberg, Tyler Tennant, and Colt Johnson notched goals for the Wild. Between the pipes, Yellowstone goalie Nick Ottenbacher made 35 saves, while lIncol Riley and Landon Anderson made 9 and 32 saves for Gillette.
Missoula Junior Bruins 3 vs. Bozeman Icedogs 1-Three unanswered goals from the Missoula Junior Bruins powered them to a 3-1 win over the Bozeman Icedogs. Josh Chamberlain, Misha Akatnov, and Justin Barnes each scored one for the Junior Bruins, while Stosh Skorulski netted the lone Icedogs goal. In net, Missoula goaltender Julius Huset made 28 stops, while Luke Olson stopped 38 shots on the Bozeman net.
Helena Bighorns 6 vs. Glacier Nationals 2-A third period hat trick from Helena Bighorn Jarrett Scheibel secured the 6-2 win over the Glacier Nationals. Bradley Estrada (2) and Justin Solko also scored for Helena, and Zach Houck and Brandon Huntington notched goals for the Nationals. Defensively, Alex Kruger made 61 stops for the Bighorns, and Will Langstaff and Brendan Schultz made 1 and 25 saves on for Glacier.