Sunday Wrap-Up: Blizzard roll to 5th straight win
November 14, 2016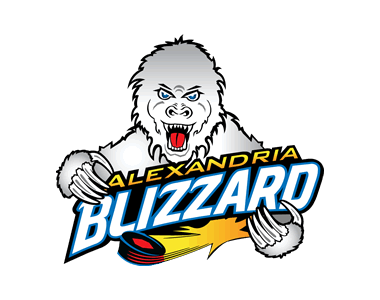 Jersey Shore Wildcats 4 vs. New England Stars 3 (SO)-A goal from New England Star Tyson Gudaitis with three seconds left in regulation sent the game into extra minutes, and eventually a shootout, where Nikita Penzov and Alexander Rowe scored for the Jersey Shore Wildcats to secure the 4-3 SO win. Travis Nemeth, Dale Peirano, and David Vaysberg scored in regulation for the Wildcats, and Zach Burnham and Eric Glover also scored for the Stars. In net, Rio Virgoe made 30 saves for Jersey Shore, while Sage Broda made 24 stops on the New England net.
Maine Wild 7 vs. Syracuse Stampede 2-Five unanswered goals from the Maine Wild propelled them to a 7-2 win over the Syracuse Stampede. Reagan Wintle, Zach Gagne, Dean Pratt, Tucker Twardosky, Kyle Sikora, Lema Muradov, and Evgeni Semeniuk each netted one for the Wild, and Nate Walker and Eddie Cannon scored the pair for the Stampede. Between the pipes, Brayden McGary stopped 30 shots for Maine, while Martin Sten and Ryan Scheide made 10 and 16 saves for Syracuse.
Alexandria Blizzard 12 vs. Chicago Bulldogs 1-The Alexandria Blizzard earned an early lead with 6 goals in the first to secure a 12-1 win over the Chicago Bulldogs. Steven Gustafson (3), Cole Cirks, Riley Meyer (2), Dawson Ellingworth, Nick Lucas, Josiah Roen, Emil Lindfors, Connor Busse, and Logan Nelson (2) all scored for the Blizzard, while Christ Rounds scored the lone Bulldogs goal. In net, Tyler Thompson made 17 saves for Alexandria, while Jacob Dittmer stopped 69 shots on the Chicago net.
Cincinnati Thunder 6 vs. Nashville Jr Predators 5-A third period goal from Cincinnati Thunder forward Cameron Sangster earned them the 6-5 win over the Nashville Jr Predators. Trevor Veneklase, Marc Anthony, Jacob Friedman, Andre Vanlew, and Mihali See also scored for the Thunder, and Peter Cabala, Niks Kalnberzins, Brock Brown, Jacob Kovick, and Adam Stalzer each netted one for Nashville. Between the pipes, Ryan Kostelnik and Tyler Geloneck made 12 and 17 stops each for Cincinnati, while Mason Koster and Johnathan Chin made 20 and 5 saves each for the Jr Predators.
Skylands Kings 6 vs. Roc City Royals 2-Three unanswered goals for the Skylands Kings helped them secure a 6-2 win over the Roc City Royals. Edward Klein (2), Craig Garrigan, Eric Vanderhoff (2), and Steven Ford netted goals from the Kings, and Brandon Corey and Zach Buchholz notched the pair for the Royals. Defensively, Mathias Ytterng made 30 saves for Skylands, and Roc City netminder Nicholas Sesock stopped 32 shots.
Binghamton Junior Senators 11 vs. L/A Fighting Spirit 0 -A five goal game from Dominik Bogdziul lead the Binghamton Junior Senators to an 11-0 win over the L/A Fighting Spirit. Ryan Reifler (2), Conor Landrigan, Jeremy Wilber (2), and Jack Allen all had a hand in the win for the Senators. Binghamton goalie made 32 saves to earn the shutout, and Michael Errico and Chris Schmitt had 15 and 6 saves, respectively, for the Fighting Spirit.
Peoria Mustangs 5 vs. St Louis Jr Blues 1-The St Louis Jr Blues opened the game with the first goal, but five unanswered goals from the Peoria Mustangs lead them to the 5-1 win. Anthony Iacullo, Andrej Buchko (2), Max Olson, and Thomas Kolaz scored for the Mustangs, while Ivan Galaguzov notched the only St Louis goal. In net, Jaden Gardner stopped 23 shots for Peoria, while Hunter Smith made 23 saves for the Jr Blues.
Northeast Generals 2 vs. East Coast Minutemen 0-A pair of goals in the third for the Northeast Generals carried them to a 2-0 win over the East Coast Minutemen. Shawn Peckman and Conor Harrington each scored for the Generals.
Evansville Thunderbolts 5 vs. Point Mallard Ducks 0-The Evansville Thunderbolts established an early lead to secure a 5-0 win over the Point Mallard Ducks. Brandon Rozema, John Ames, Drew Wynn (2) and Sebastian Simoncello all notched goals for the Thunderbolts. Evansville goaltender Jack Spaulding stopped all 19 shots he faced on the night, and Sam Gartner and Gary Glassman made 16 and 9 saves, respectively, for the Ducks.