Saturday Scores: Wildcats hands Binghamton first regulation loss
November 20, 2016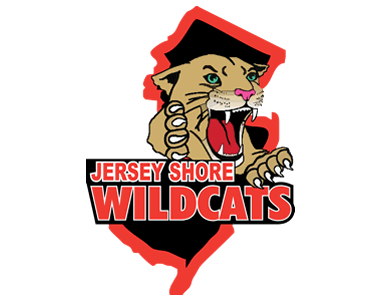 Jersey Shore Wildcats 3 vs. Binghamton Junior Senators 2-Although the Binghamton Junior Senators notched two in a row, three unanswered goals from the Jersey Shore Wildcats handed them the win, 3-2. Jacob Hanebrink (2) and Frederick Schaljo scored for Jersey Shore, and Jeremy Wilber and Dominik Bogdziul scored one a piece for the Junior Senators. In net, Rio Virgoe made 63 saves for the Wildcats, whileSteven Schmitt made 20 stops for Binghamton.
New England Stars 8 vs. Roc City Royals 2-The New England Stars dominant third period handed them an 8-2 win over the Roc City Royals. Ryan Paul (2), Tyson Gudaitis, John Krapian (3), Brandon Hammner, and Cole Archambeault scored for the Stars, while Peter Izzo and Eric Andolina scored for the Royals. In net, Dom Lamanno made 27 saves for New England, while Ian Stahl and Freddy Peters made 29 and 2 saves each for Roc City.
Syracuse Stampede 6 vs. Lockport Express 2-The Syracuse Stampede secured an early lead, sending them to a 6-2 win over the Lockport Express. Nate Walker, Nick Sanborn (2), Josh Wallace, Oscar Lande, and Matt Allen notched goals for the Stampede, and Luca Mazzo and Brandon Schweickert scored for the Express. Defensively, Syracuse goalie Ryan Scheide made 38 saves, while Adam Partridge stopped 52 shots for Lockport.
St Louis Jr Blues 17 vs. Chicago Bulldogs 2-The Chicago Bulldogs opened up the scoring for the game, but the St Louis Jr Blues came back to dominate in a 17-2 win. Nick Balestra (3), Ivan Galaguzov, Trevor Wilhelm, Ryan Edgar (2), Samuel Maddox, Joe Papa, Robby Seger (3), Brandon Bornkamp (2), Alex Werdmuller, Daniil Ovchinnikov, and Jack Hatton all scored for the Blues, while Chris Rounds and Cody Gottfreid netted goals for the Bulldogs. In net, Hunter Smith made 12 saves for St Louis, and Josh Cannon made 54 stops for Chicago.
Pittsburgh Vengeance 7 vs. Southern Tier Express 4-A strong second period for the Pittsburgh Vengeance carried them to a 7-4 win over the Southern Tier Express. Dominick Glavach (2), Brian Dee (2), Vincent Casale (2), and Dillon Joyce all scored for the Vengeance, and Hunter Kepple, Jacob Zweig, and Matthew Crosby each netted one for Southern Tier. Between the pipes, Jacob Hough and Jacob Zab made 10 and 15 saves each for Pittsburgh, while Harrison Vangellow stopped 37 shots for the Express.
Cincinnati Thunder 3 vs. Wooster Oilers 2-The Wooster Oilers tried to climb out of a 3 goal deficit, but were unsuccessful, and the Cincinnati Thunder walked away with the 3-2 win. Cameron Sangster, Mihali See and Marc Anthony scored for the Thunder, and Michael Zenone and Cole Barney each netted one for the Oilers. In net, Tyler Geloneck made 27 saves for Cincinnati, and Creighton Furber stopped 17 shots on Wooster's net.
Maine Wild 6 vs. Long Beach Sharks 3-A strong second period for the Maine Wild powered them to a 6-3 win over the Long Beach Sharks. Dean Pratt (2), Cameron Bisson, Lema Muradov, Nicholas Ness, and Zach Gagne all earned points for the Wild, while Martins Vitolins, Ricky Regala, and Corey Rees each netted one for the Sharks. In net, Brandon Daigle stopped 36 shots for Maine, while Kyle Van Wagner made 38 saves for Long Beach.
Metro Jets 7 vs. Toledo Cherokee 3-Five unanswered goals for the Metro Jets helped them secure a 7-3 win over the Toledo Cherokee. Jason Newel, Graham Day (3), Stefan Boskovic, Chas Distelrath and Mathias Tellstrom scored for the Jets, and Brock Grandbois, Will Delverne, and Nolan Stanley scored for the Cherokee. Jake Gwillim stopped 24 shots for Metro, while Toledo's Roman Malkov made 50 saves.
Evansville Thunderbolts 6 vs. Nashville Jr Predators 5 (SO)-A pair of goals late in the game from Nashville Jr Predators sent the match to overtime, and eventually a shootout, where the Evansville Thunderbolts pulled out the win, 6-5, after 7 rounds. Rory Scott, Matt McElroy, Brandon Rozema, Austin Cody, and Sebastian Simoncello scored in regulation for the Thunderbolts, and Jon Grimm, Simoncello, and Kody Kifer scored in the shootout. For Nashville, Conor Cunningham, Adam Stalzer, Miles Evans, Logan Orem, and Dylan Schmidt scored in regulation, while Weiland Parrish and Schmidt scored in the shootout. In net, James Fry stopped 31 shots for Evansville, while Mason Koster made 27 saves for the Jr predators.
Granite City Lumberjacks 3 vs. North Iowa Bulls 2-The North Iowa Bulls scored first, but the Granite City Lumberjacks scored twice in the second to secure a 3-2 win. Matthew Moran, Andrej Jamnicky and Jordan Olson scored for Granite City, while Brendan Studioso notched both Bulls goals. Between the pipes, Mac Berglove stopped 24 shots for the Lumberjacks, and Brady Meyers made 21 saves for North Iowa.
Willmar War Hawks 8 vs. La Crosse Freeze 7 (OT)-La Crosse Freeze forward Danny Toycen tied the game up with less than 2 minutes remaining, forcing extra minutes, where Jordan Cooper netted one to give the 8-7 OT win to the Willmar War Hawks. Cooper also scored in regulation, alongside Danny Nugent, Riley Tigrett, Kyle Wendorf, Jacob Dobberstein (2), and Dylan Gastfor the War Hawks. For the Freeze, Toycen, Hunter Dolan, Alec Seeger,and Lukas Motloch (2) got on the scoreboard. In net, RJ Pluhar made 30 saves for the War Hawks, while La Crosse netminder Conor Kiaers stopped 32 shots.
Atlanta Capitals 7 vs. College Station Spirit 2-The Atlanta Capitals cruised their way to a 7-2 win over the College Station Spirit after a dominating second period. Boomer Miller, Nick Sleeper, Kyle Klatt (2), Adam Vannelli, Jesse Brown, and Grant Koehler scored for the Capitals, while Trevor Wolf and Jackson Greer scored for the Spirit. Defensively, Connor Fewster made 40 saves for Atlanta, and Dalton Baker and Nick Hart made 28 and 39 saves each for College Station.
Breezy Point North Stars 5 vs. Alexandria Blizzard 2-The Alexandria Blizzard aimed for a third period comeback, but fell short, giving the Breezy Point North Stars the 5-2 win. Alex Flicek, Matej Krasny, Nick Blanchette, Wyatt Stotts, and Cody Butcher notched goals for the North Stars, while Emil Lindfors and Brenden Payne scored for the Blizzard. In net, Magnus Lindhe stopped 33 shots for Breezy Point, whileBrey Effertz and Michael Hughes made 17 and 11 stops, respectively, for Alexandria.
Helena Bighorns 8 vs. Glacier Nationals 0 -A hat trick from Helena Bighorn Bradley Estrada helped secure an 8-0 win over the Glacier Nationals. Ben Kottmeier, Justin Solko, Brendan Bessee, Jarret Scheibel, and Ian Mercado also scored for the Bighorns. Helena goalie Nicholas Battaglia made 22 saves to secure a shutout, and Brendan Schultz made 58 saves for the Nationals.
Texas Jr Brahmas 5 vs. Point Mallard Ducks 2-The Texas Jr Brahmas established an early lead on their way to a 5-2 win over the Point Mallard Ducks. Zach Satalino (2), Melker Kroon, Dakota Davis, and Kyle Torgerson scored for Texas, while Michael Dlugach and Elias Nilsson notched goals for the Ducks. In net, Tyler Myers made 19 saves for the Jr Brahmas, and Joey Bernardini stopped 30 shots on the Point Mallard net.
Great Falls Americans 6 vs. Missoula Junior Bruins 0 -The Great Falls Americans maintained a steady offensive presence on their way to a 6-0 win over the Missoula Junior Bruins. Tegan Harrington (2), Jesse Johnson, Danny O'Donnell, Sandis Mezharaups, and Brendan Jester scored for the Americans. Defensively, Nick Nast made 21 stops for Great Falls, and Tanner Loucks made 24 saves for the Junior Bruins.
Gillette Wild 7 vs. Billings Bulls 3-The Gillette Wild maintained a steady lead the whole game, securing a 7-3 win over the Billings Bulls. Riley Holwegner (2), Jack Oberg (2), Derek Scoggins (2), and Thomas Driscoll scored for the Wild, and Corbin Emery, Gage Thompson and Daniel Johansson netted goals for the Bulls. Between the pipes, Gillette goalie Robbie Brennan made 26 saves, while Simo Huhtanen stopped 38 shots for Billings.
Yellowstone Quake 7 vs. Bozeman Icedogs 0-The Yellowstone Quake extend their division lead with a 7-0 win over the Bozeman Icedogs. Max Doner, Jesse Lawman, Curt Greenbush, Tony Dahlberg (2), Cole Stewart, and Max Meyer scored for the Quake. In net, Nick Ottenbacker earned a shutout with 30 saves for Yellowstone, while Benjamin Sakaria and Luke Olson had 12 and 32 saves a piece for Bozeman.