Friday Finals: Bozeman keeps pace with win
November 26, 2016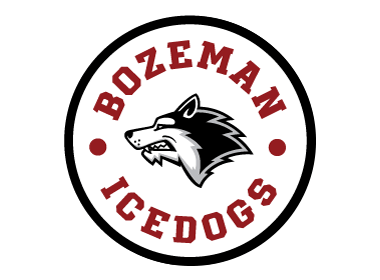 Bozeman Icedogs 5 vs. Helena Bighorns 1
-
The Bozeman Icedogs earned an early lead on their way to a 5-1 win over the Helena Bighorns. Carmon Tell, Gabe Rankin (2), John Dixon, and Luke Steele got on the scoreboard for the Icedogs, and Bradley Estrada scored the lone Helena goal. Between the pipes, Luke Olson stopped 40 shots for Bozeman, and Angus Campbell made 34 saves for the Bighorns.
Rochester Ice Hawks 5 vs. Chicago Bulldogs 4 (SO)-Dylan Boysen and Austyn Renn scored in a shootout to secure a 5-4 SO win for the Rochester Ice Hawks over the Chicago Bulldogs. Renn, Alex Tarr, Zach Curry, and Ethan Sievek scored in regulation for the Ice Hawks, and Sam Krawczyk, Thomas Altounian, Bryce Freel, and Noah Wilson scored in regulation for the Bulldogs, and Wilson also notched one in the shootout. In net, Drew Schenkenberg made 30 saves for Rochester, while Jacob Dittmer stopped 37 shots on Chicago's net.
Yellowstone Quake 9 vs. Gillete Wild 4-A strong offensive second period for the Yellowstone Quake propelled them to a 9-4 win over the Gillette Wild. Tony Dahlberg (3), Mac Hankinson, Jesse Lawman (2), Ian Doner, Max Doner, and Reed Kelly notched goals for the Quake, and Riley Holwegner, Preston Fuller, Blake Kauth, and Tyler Tennant scored for Gillette. Defensively, Nick Ottenbacker made 23 saves for Yellowstone, while Landon Anderson and Lincon Riley stopped 42 and 4 shots for the Wild.
Great Falls Americans 14 vs. Billings Bulls 1-The Great Falls Americans scored 11 unanswered goals on their way to a 14-1 win over the Billings Bulls. Tegan Harrington, Tanner Congdon (4), Matt Janke (2), Danny O'Donnell (2), Mitchell Ramstad, Kody Thomas, Sandis Mezharaups (2), and Jesse Johnson scored for the Americans, and Austin Lange notched a goal for the Bulls. In net, Kyler Ayers made 12 saves for Great Falls, and Simo Huhtanen and Chayo Goodwin made 27 and 7 saves, respectively, for Billings.
Missoula Junior Bruins 7 vs. Glacier Nationals 2-The Missoula Junior Bruins grabbed an early lead to propel them to a 7-2 win over the Glacier Nationals. Justin Barnes, Josh Chamberlain (3), Payton McSharry, Colby Birch, and Misha Akatnov scored for the Junior Bruins, and Brendan Echelbarger and Kevin Bird notched goals for the Nationals. In net, Tanner Loucks stopped 28 shots for Missoula, and Brendan Schultz and Jonah Gower made 34 and 19 saves, respectively, for Glacier.