Saturday Scores: Chicago gets first win
November 27, 2016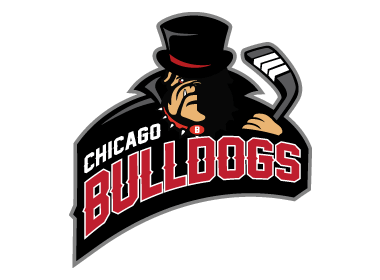 Chicago Bulldogs 6 vs Rochester Ice Hawks 3-The Chicago Bulldogs had a dominant third period on their way to a 6-3 win over the Rochester Ice Hawks. Andrew Kangas (3), Eric Arrigo, Thomas Altounian, and Alexander Spielvogel earned points for the bUlldogs, and Colby Decarlo (2) and Skylar Watt scored for Rochester. Chicago goalie Jacob Dittmer made 30 saves, while Bailey Schmitz stopped 29 shots for the Ice Hawks.
Bozeman Icedogs 3 vs. Yellowstone Quake 2-An early lead for the Bozeman Icedogs helped serve the Yellowstone Quake their first regulation loss of the season, 3-2. Liam Miller, Kadin Ferguson, and Steven Nisbet scored for the Icedogs, and Cole Stewart and Tony Dahlberg netted points for the Quake. In net, Drew Pehrson made 21 saves for Bozeman, and Brady Anderson and Nick Ottenbacker made 18 and 11 saves a piece for Yellowstone.
Atlanta Capitals 4 vs. Nashville Jr Predators 2-The Atlanta Capitals returned from a two goal deficit to defeat the Nashville Jr Predators 4-2. For Atlanta, Kyle Klatt, Anton Minaev (2), and Grant Koehler notched points, while Dylan Schmidt and Conor Cunningham got on the scoreboard for Nashville. Capital goaltender Nolan Bivolcic made 17 saves, and Mason Koster stopped 23 shots for the Jr Predators.
St Louis Jr Blues 8 vs. Cincinnati Thunder 1-The St Louis Jr Blues established an early lead to power their way to an 8-1 win over the Cincinnati Thunder. Regnars Udris, Dylan Carroll (2), Max Kamper, Daniil Ovchinnikov, Jack Hatton, Cameron McAtee, and Brandon Bornkamp scored for the Jr Blues, and Cameron Sangster notched one for the Thunder. In net, Hunter Smith made 15 stops for St Louis, and Cincinnati goalie Ryan Kostelnik stopped 25 shots.
Roc City Royals 5 vs. Syracuse Stampede 3-A hat trick from Roc City Royal Cameron Clark powered the team to a 5-3 win over the Syracuse Stampede. Henrik Toiviainen and Brandon Corey also scored for Roc City, and Hunter Soden, Josh Watterson and Nate Walker got on the scoreboard for the Stampede. In net, Ian Stahl made 45 saves for the Royals, while Syracuse netminder Steven Kozikoski stopped 24 shots.
Granite City Lumberjacks 5 vs. Willmar War Hawks 3-A strong offensive third period for the Granite City Lumberjacks sent them to a 5-3 win over the Willmar War Hawks. Jack Walter, Andrej Jamnicky (2), Owen Sikich and Brandon Bissett notched goals for the Lumberjacks, while Max Oelkers, Kyle Wendorf, and Alec Skar got on the scoreboard for the War Hawks. Defensively, David Mulligan made 23 saves for Granite City, and Alexander Cathcart stopped 32 shots for Willmar.
Texas Jr Brahmas 6 vs. Louisiana Drillers 1-The Louisiana Drillers opened the scoring, but six unanswered goals from the Texas Jr Brahmas secured a 6-1 win in their favor. Jacob Peterson, Sylvain Rooney, Hunter Bersani (2), Melker Kroon and Tyler Schulz scored for the Jr Brahmas, while Mitch Dolese notched the sole Drillers goal. In net, Samuel Solomon made 11 saves for Texas, and Kevin Lake and Santeri Seppinen made 27 and 17 saves each for Lousiana.
North Iowa Bulls 6 vs. La Crosse Freeze 0-The North Iowa Bulls held on to an early lead to secure a 6-0 win over the La Crosse Freeze. Mitch Parsons, Josh Arnold (2), Connor Clemons, Owen Larson, and Lucas McKinnon scored for the Bulls. Between the pipes, Josh Benson made 27 shots to secure a shutout, and Conor Kiaers stopped 28 shots for the Freeze.
Breezy Point North Stars 7 vs. New Ulm Steel 1-The Breezy Point North Stars established a strong lead to secure a 7-1 win over the new Ulm Steel. Christina Lenzmeier, AJ Hoyt, Nick Blanchette (2), Kass Dvorak (2), and Ryan Higgins scored for the north Stars, while Tim O'Connor scored one for the Steel. In net, Magnus Lindhe stopped 25 shots for Breezy Point, and Nathan Siclovan made 39 saves for New Ulm.
Great Falls Americans 5 vs. Helena Bighorns 3-An early lead helped the Great Falls Americans power their way to a 5-3 win over the Helena Bighorns. Tegan Harrington, Brendan Jester, Tanner Congdon, Danny O'Donnell, and Kody Thomas scored for the Americans, and Ryatt Bayne, Bradley Estrada, and Josh Schur notched goals for the Bighorns. Defensively, Nick Nast made 38 saves for Great Falls, and Nicholas Battaglia made 38 saves for Helena.
Missoula Junior Bruins 9 vs. Glacier Nationals 3-A long string of goals in the first helped the Missoula Junior Bruins climb to a 9-3 win over the Glacier Nationals. Josh Chamberlain, Austin Azzinnaro (2), Misha Akatnov (2), Wyatt Mathews, Zachary Colgrove, Parker Todd, and Payton McSharry scored for the Junior Bruins, and Matt Baerg, Riggs Zeidler, and Gavin Cline scored for the Nationals. Defensively, Jeremiah Clark made 21 saves for Missoula, and Will Langstaff made 56 stops for Glacier.
Gillette Wild 5 vs. Billings Bulls 4-A pair of late goals saved the Gillette Wild, and they pulled out a 5-4 win over the Billings Bulls. Brooks Mitzel, Riley Holwegner, Nick Stockert, Derek Scoggins, and Tyler Tennant scored for the Wild, and Ludvig Omdal, Keith Gustin (2), and Bryan Miller got on the score sheet for the Bulls. In net, Lincon Riley made 14 saves for Gillette, and Chayo Goodwin stopped 28 shots on the Billings net.