Sunday Wrap-Up: Texas, Atlanta extend win streaks
November 28, 2016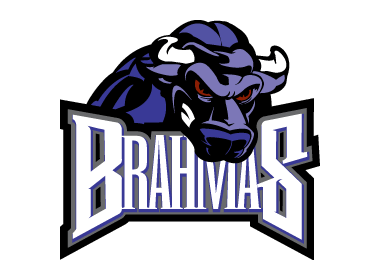 Texas Jr Brahmas 4 vs. Lousiana Drillers 1-Three unanswered goals for the Texas Jr Brahmas secured them a 4-1 win over the Louisiana Drillers. Cole Schulz, Jacob Peterson, Kyle Torgerson, and Zak Albers scored for the Jr Brahmas, and Brayden Hutchinson netted a goal for the Drillers. Texas net minder Anthony D'aloisio made 14 saves, while Kevin Lake stopped 46 shots for Louisiana.
Atlanta Capitals 6 vs. Nashville Jr Predators 4
-
Six different goal scorers played a hand in the Atlanta Capitals' 6-4 win over the Nashville Jr Predators. Kyle Klatt, Anton Minaev, Adam Vannelli, Grant Koehler, Dillon Steh, and Boomer Miller netted goals for the Capitals, and Michael Redmon, Weiland Parrish (2), and Nikes Kalnberzins scored for the Jr Predators. Defensively, Nolan Bivolcic made 28 saves for Atlanta, while Nashville goalie Jonathan Chin stopped 30 shots.
North Iowa Bulls 4 vs. La Crosse Freeze 1-A pair of goals from North Iowa Bull Marshall Barnes propelled them to a 4-1 win over the La Crosse Freeze. Marshall Tschida and Connor Clemons also scored for the Bulls, and Sam Dabrowski scored for the Freeze. In net, Brady Meyers made 27 saves for North Iowa, and Conor Kiaers stopped 35 shots for La Crosse.
Syracuse Stampede 9 vs. Roc City Royals 1-A hat trick from Oscar Lande helped the Syracuse Stampede to a 9-1 win over the Roc City Royals. Rich Hart, Matt Allen, Nick Mandia, Hunter Soden, Ramset Mayne, and Nate Walker scored for the Stampede, and Brandon Corey notched one for the Royals. Between the pipes, Martin Sten and Ryan Scheide made 19 and 13 saves each for Syracuse, and Nicholas Sesock and Freddy Peters made 12 and 21 stops for Roc City.