Saturday Scores: Blizzard stay hot with shutout win
December 4, 2016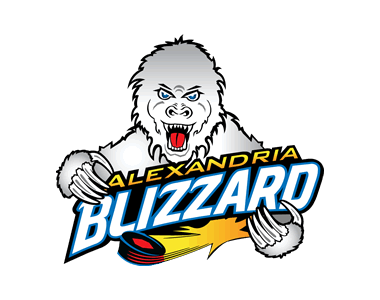 Alexandria Blizzard 2 vs. Granite City Lumberjacks 0
-
Josiah Roen and Caleb Anderson scored late in the game to secure a 2-0 win for the Alexandria Blizzard over the Granite City Lumberjacks. Brey Effertz made 28 saves on his way to a shutout for Alexandria, and Mac Berglove stopped 21 shots for the Lumberjacks.
St Louis Jr Blues 10 vs. Evansville Thunderbolts 3-The St Louis Jr Blues scored 6 unanswered goals on their way to a 10-3 win over the Evansville Thunderbolts. Samuel Maddox, Daniel Dunaway, Ryan Edgar (2), Max Kamper, Nick Balestra, Joe Papa, Brandon Bornkamp, Alex Werdmuller, and Robby Seger scored for the Jr Blues, and Drew Wynn (2) and Oliver Joensson netted goals for the Thunderbolts. In net, Hunter Smith made 12 saves for St Louis, and Jack Spaulding and Bryson Linenburg stopped 20 and 19 shots a piece for Evansville.
New England Stars 4 vs. East Coast Minutemen 3-The New England Stars strong first period helped them pave the way to a 4-3 win over the East Coast Minutemen. Ryan Paul, Derek Flynn, Tyson Gudaitis, and Michael Lempiainen scored for the Stars, and Kami Kortelainen, Kyler Harding and Eric Steeves each notched one for the Minutemen. In net, Sage Broda made 21 saves for New England, while East Coast's Nick Kent stopped 31 shots.
Atlanta Capitals 5 vs. Nashville Jr Predators 3-The Atlanta Capitals came behind from a three goal deficit to earn a 4-3 win over the Nashville Jr Predators. Sascha Figi (3), Anton Minaev, and Jason Ladzinski scored for the Capitals, and Adam Stalzer (2) and Dylan Schmidt earned points for Nashville. Defensively, Connor Fewster and Nolan Bivolcic made 16 and 7 saves respectively for Atlanta, while Jonathan Chin made 21 stops for the Jr Predators.
Pittsburgh Vengeance 2 vs. Southern Tier Express 1 (OT)-Cam Williams scored early in extra minutes to give the Pittsburgh Vengeance the 2-1 OT win over the Southern Tier Express. Austin Martz scored in regulation for the Vengeance, and Luke Grossman got on the scoreboard for the Express. Between the pipes, Joel De Simone made 26 saves for Pittsburgh, and Southern Tier's Ryan Pascarella stopped 45 shots.
Jersey Shore Wildcats 7 vs. Roc City Royals 2-The Jersey Shore Wildcats made their offensive presence known early, securing a 7-2 win over the Roc City Royals. Michael Gulawsky, Gannen Erickson, Jordan Nolan, Nathaniel Schwartz (3), and Frederick Schaljo scored for the Wildcats, and Brandon Corey and Peter Izzo each netted one for the Royals. In net, Rio Virgoe made 25 saves for Jersey Shore, and Roc City's Ian Stahl stopped 38 shots.
Peoria Mustangs 5 vs. Cincinnati Thunder 1-The Cincinnati Thunder scored first, but five subsequent goals from the Peoria Mustangs earned them the 5-1 win. Dane Federighi, Andrej Buchko, Zach Cox, and Anthony Iacullo (2) scored for Peoria, and Thomas Brady notched one for the Thunder. JT Kossakowski made 16 saves for the Mustangs, and Ryan Kostelnik stopped 26 shots for Cincinnati.
Toledo Cherokee 1 vs. West Michigan Wolves 0 (SO)-With no goals in regulation or in overtime, goals from Toledo Cherokees Ben Hamilton and EJ Gilbert gave them the 1-0 shootout win over the West Michigan Wolves. The goaltenders on both sides earned regulation shutouts, Toledo's Adrian Morales with 41 saves and West Michigan's Sam Woznicki with 27.
Long Beach Sharks 4 vs. L/A Fighting Spirit 2-A hat trick from Long Beach Shark Martins Vitolins powered them to a 4-2 win over the L/A Fighting Spirit. Kyle Sada also scored for the Sharks, and Matt Siegel and Caleb Labrie scored for the Spirit. In net, Kyle Van Wagner made 27 saves for Long Beach, and Michael Errico stopped 21 shots for Lewiston / Auburn.
Point Mallard Ducks 9 vs. Louisiana Drillers 4-A hat trick from Point Mallard Duck Jake Cox helped secure a 9-4 win over the Louisiana Drillers. Cody LaValley, Michael Dlugach, Adam Havener (2), Michael Poe, and Travis Brain also scored for the Ducks, and Mitch Dolese, Brandon Vukasin, Davis Van Gemerden and Gunner Morgan netted goals for the Drillers. Between the pipes, Kevin Mackey and Joey Bernardini made 24 and 9 saves, respectively, for Point Mallard, and Kevin Lake and Santeri Seppinen made 35 and 18 stops each for Louisiana.
Binghamton Junior Senators 13 vs. Skylands Kings 1-A five goal game from Dominik Bogdziul helped the Binghamton Junior Senators skate to a 13-1 win over the Skylands Kings. Conor Landrigan (3), Ryan Reifler (2), Jeremy Wilber, Stephen Aponik, and Tyler Uravage scored for the Junior Senators, and Craig Garrigan got on the scoreboard for the Kings. In net, Salvatore Lauretta stopped 18 shots for Binghamton, and Mathias Yttereng and Evan Barghour made 16 and 32 saves each for Skylands.
Cape Cod Islanders 3 vs. Maine Wild 2-Three goals in the second period helped power the Cape Cod Islanders to a 3-2 win over the Maine Wild. Chuck Costello, Chris Lovell and Nash Braun scored for Cape Cod, and Jordan Tieken and Connor Busch each notched one for the Wild. In net, Anton Zemba made 38 stops for the Islanders, and Maine goalie Brandon Daigle stopped 33 shots.
Metro Jets 6 vs. Wooster Oilers 0-Metro Jets goaltender Brian Tallieu made 24 saves to secure a shutout in a 6-0 win over the Wooster Oilers. Louis Boudon, Mathias Tellstrom, Cam Schwartz, Chas Distelrath and Griffin Sawyer (2) scored for the Jets. Wooster goaltender Michael Hubbard made 51 saves.
Wisconsin Whalers 4 vs. La Crosse Freeze 3 (OT)-Wisconsin Whaler Matt Resch scored late in OT to secure the 4-3 win over the La Crosse Freeze. Ben Ratner (2) and Taylor Dickert scored for the Whalers in regulation, and Hunter Dolan, Dony Schultz and Kadin Maschusak earned points for the Freeze. In net, Wisconsin goalie Elliot Gerth made 51 saves, and Jacob Silverstein stopped 42 shots for La Crosse.
North Iowa Bulls 5 vs. New Ulm Steel 2-The North Iowa Bulls' strons second period helped them to a 5-2 win over the New Ulm Steel. Brendan Studioso, Josh Arnold, Lucas McKinnon, Tim Kuivinen, and Steven Mordini scored for the Bulls, and Frtiz Belisle and Sam Wenner netted goals for the Steel. Defensively, RJ Pluhar made 28 saves for North Iowa, and Nathan Siclovan made 37 saves for New Ulm.
Willmar War Hawks 4 vs. Rochester Ice Hawks 2-A hat trick from Willmar War Hawk Kane Toriumi powered them to a 4-2 win over the Rochester Ice Hawks. Max Oelkers also scored for the War Hawks, and Zach Curry and Ethan Sievek notched one goal each for Rochester. Between the pipes, Alexander Cathcart made 23 saves for Willmar, and Ice Hawk Drew Schenkenberg stopped 28 shots.
Gillette Wild 4 vs. Helena Bighorns 2-The Gillette Wild climbed back from a 2 goal deficit to defeat the Helena Bighorns, 4-2. Blake Kauth, Kyle Truax, Jack Oberg, and Cade Boreing each scored for the Wild, and Kyle Hater and Justin Solko netted goals for the Bighorns. In net, Gillette's Lincon Riley made 19 saves, and Nicholas Battaglia stopped 50 shots for Helena.
Missoula Junior Bruins 9 vs. Billings Bulls 1-The Missoula Junior Bruins had a strong first period to set the pace for a 9-1 win over the Billings Bulls. Scorers for the Junior Bruins include: Josh Chamberlain (2), Colby Birch, Christian Ward (2), Wyatt Mathews, Misha Akatnov (2), and Austin Azzinnaro. Ludvig Omdal scored the only Bulls goal. Defensively, Tanner Loucks made 26 saves for Missoula, and Billing's goalies Chayo Goodwin and Ethan Wiese stopped 1 and 44 shots.
Yellowstone Quake 3 vs. Bozeman Icedogs 0-Goaltender Nick Ottenbacher made 33 saves for the Yellowstone Quake on their way to a 3-0 shutout win over the Bozeman Icedogs. Ian Doner, Hunter Ruschmeyer, and Tony Dahlberg each scored for the Quake. Bozeman netminder Luke Olson stopped 35 shots on the night.