Skylands Kings announce coaching change
December 7, 2016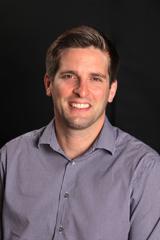 The Skylands Kings, proud members of the NA3HL have announced that Patrick Choules has been named the new head coach, replacing Alex Shindelman, who was relieved of his duties. Choules, who was an assistant coach for the NA3HL team, will take over the head coaching duties for the remainder of the 2016-17 season.
Choules, the current director of hockey for Skylands Ice World, will head up the coaching staff of the Skylands Kings. Choules grew up in Beaconsfield, Quebec, a suburb of Montreal. After graduating from high school in Montreal, he was recruited to Millbrook School where he played hockey, soccer and baseball and captained all three teams during his senior year.
Post Millbrook, he played junior hockey for the Brockville Braves in the CJHL and the Kahnawake Condors in the LHJAAAQ. While playing for the Condors, he was recruited to SUNY-Potsdam where he played four years of NCAA hockey and was assistant captain during his junior season. As a D-man at Potsdam, he played in 84 games, recording 17 points in his career.
Choules graduated from Potsdam with a Bachelor of Science Degree in Business Administration and spent the next four years at Ontario Hockey Academy, a prep school in Cornwall, Ontario.
During his first year at OHA, he was a coach of the OEMHL AAA league and playoff champions. During his tenure, he was also Head Coach of the Major Midget boys' team, Association President, Director of Player Placement and taught Senior Business and Economics.
Choules will continue to be assisted by Adam Mitchell, current Associate Coach.