Saturday Scores: Sharks win Coastal battle with Stars
December 11, 2016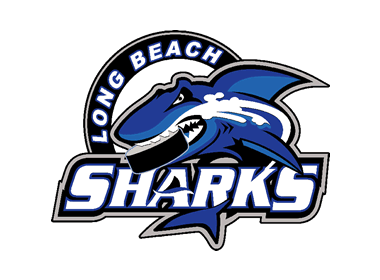 Long Beach Sharks 4 vs. New England Stars 3 (OT)
-
The Long Beach came back fighting after falling by three in the first period, winning in OT, 4-3, over the New England Stars. Carmine Taffo, Martins Vitoins (2) and Alex Cerda scored for the Sharks, and Cole Archambeault, Ryan Paul, and Brandon Hammner scored for the Stars. In net, Kyle Van Wagner made 48 saves for Long Beach, and Sage Broda stopped 44 shots for New England.
Cape Cod Islanders 3 vs. East Coast Minutemen 2-A pair of goals from James Pollock pushed the Cape Cod Islanders to a 3-2 victory over the East Coast Minutemen. Mitchell Eldridge also scored for the Islanders, and Leevi Kervinen and Jon Mathieu notched goals for the Minutemen. In net, Ryan Clifford stopped 31 shots for Cape Cod, while East Coast goaltender Nick Kent made 29 saves on the night.
Atlanta Capitals 5 vs. Louisiana Drillers 1-The Atlanta Capitals established an early lead to propel them to a 5-1 win over the Louisiana Drillers. Talon Medure, Sascha Fiji, Michael Cichy, Boomer Miller, and Anton Minaev scored for the Capitals, and Brandon Vukasin notched one for the Drillers. Defensively, Wyatt Monear made 15 saves for Atlanta, and Santeri Seppinen and Kevin Lake stopped 18 and 27 shots each for Louisiana.
Skylands Kings 4 vs. Syracuse Stampede 3 (OT)-Shootout goals from Skylands Kings Jan Broz and Edward Klein clinched the 4-3 OT win over the Syracuse Stampede. In regulation, Steven Ford, Broz, and Craig Garrigan scored for the Kings, and Armaan Thiara, Matt Allen, and Oscar Lande netted goals for the Stampede. Nate Walker also scored for the Stampede in the shootout. Mathias Yttereng made 35 saves in the match for Skylands, and Syracuse's Ryan Scheide stopped 32 shots.
Pittsburgh Vengeance 6 vs. Wooster Oilers 4-The Wooster Oilers worked too little too late to overcome a five goal deficit, and in the end the Pittsburgh Vengeance came out with the 6-4 win. Thomas Polster, Vincent Casale (2), Austin Martz, Dominick Glavach, and Brian Dee scored for Pittsburgh, and Tyler Groth (2), Michael Zenone and Trenton Mulnix got on the scoreboard for the Oilers. Between the pipes, Jacob Hough made 33 saves for the Vengeance, and Wooster goaltender Creighton Furber stopped 32 shots on the night.
L/A Fighting Spirit 4 vs. Northeast Generals 0-Chris Schmitt made 18 saves to secure a 4-0 shutout win over the Northeast Generals. Clifford Ogle (2), Dylan Vrees and Walker Hamilton notched goals for the Fighting Spirit. Peter Ciccarelli stopped 35 shots for the Generals.
Southern Tier Express 3 vs. Roc City Royals 2-Luke Grossman scored late in the second to give the Southern Tier Express the 3-2 win over the Roc City Royals. Joseph Gerace and Arttu Rajamaki also scored for the Express, and Peter Izzo and Brandon Corey netted goals for the Royals. Southern Tier net minder Harrison Vangellow made 21 saves on the night, while Freddy Peters stopped 49 shots for Roc City.
Metro Jets 7 vs. West Michigan Wolves 3-The undefeated Metro Jets seem indestructible as they hold on to their title as the only undefeated team in the NA3HL with a 7-3 win over the West Michigan Wolves. Hayden Winch (2), Chas Distelrath, Louis Boudon (2), Collin Gamrat, and Kristian Alafriz scored for the Jets, and Rich Corso, Daniil Demidov, and Justin Bloomfield got on the scoreboard for the Wolves. Metro goalie Jake Gwillim made 30 saves on the night, while Sam Woznicki stopped 44 shots for West Michigan.
St Louis Jr Blues 5 vs. Peoria Mustangs 4 (OT)-Jack Hatton scored late in overtime to give the St Louis Jr Blues the 5-4 OT win over the Peoria Mustangs. Daniil Ovchinnikov and Nick Balestra each notched two for the Jr Blues, and Anthony Iacullo (2), Austin Wisely and Jack Healy scored for the Mustangs. Defensively, both Hunter Smith of St Louis and JT Kossakowski of Peoria made 23 saves on the night.
Breezy Point North Stars 6 vs. La Crosse Freeze 2-A pair of goals from Larson Tubbs helped the Breezy Point North Stars to a 6-2 win over the La Crosse Freeze. Nick Blanchette, Christian Lenzmeier, Matej Krasny and Austin Langworthy all scored for the North Stars, and Danny Toycen and JP Eykyn notched one goal each for the Freeze. In net, Magnus Lindhe made 26 saves for Breezy Point, and La Crosse's Will Graves stopped 40 shots.
North Iowa Bulls 7 vs. Wisconsin Whalers 3-A busy second period propelled the North Iowa Bulls to a 7-3 win over the Wisconsin Whalers. Lucas McKinnon, Logan Miller, Tim Kuivinen, Mitch Dolter, Marshall Barnes, Josh Arnold, and Caylen Dyni scored for the Bulls, and Carter Grobstick (2) and Nick Miller netted goals for the Whalers. Defensively, RJ Pluhar stopped 43 shots for North Iowa, and Elliot Gerth and Max McConnell made 32 and 22 saves respectively for Wisconsin.
Lockport Express 4 vs. Jersey Shore Wildcats 1-Blake Bennett scored twice for the Lockport Express to carry them to a 4-1 win over the Jersey Shore Wildcats. Michael Sokol and Aaron Shahin also scored for the Express, and Frederick Schaljo notched one for the Wildcats. GoaltenderSam Fitzpatrick made 41 saves for Lockport, and Matt Kastein stopped 40 shots for Jersey Shore.
Alexandria Blizzard 15 vs. Chicago Bulldogs 0-Michael Hughes and Tyler Thompson made 10 and 3 saves each to secure a 15-0 shutout win for the Alexandria Blizzard over the Chicago Bulldogs. Logan Nelson (3), Josiah Roen (2), Brenden Payne (3), Riley Meyer (3), Emil Lindfors, David Carey, Alex Bowe, and Nick Lucas each scored for the Blizzard. Chicago goaltenders Jacob Dittmer and Josh Cannon made 44 and 9 saves, respectively.
Granite City Lumberjacks 2 vs. New Ulm Steel 1-One goal per period resulted in a 2-1 win for the Granite City Lumberjacks over the New Ulm Steel. Keenan Lund and Owen Sikich scored for Granite City, and Luc Kreuser notched one for New Ulm. In net, David Mulligan made 23 saves for the Lumberjacks, and Nathan Sicolvan stopped 34 shots for New Ulm.
Texas Jr Brahmas 6 vs. College Station Spirit 1-A hat trick from Texas Jr Brahma Melker Kroon powered them to a 6-1 win over the College Station Spirit. Bennett Weycker, Dakota Davis, and Kyle Torgerson also scored for Texas, and Blake Elliot netted one for the Spirit. Defensively, Tyler Myers made 21 saves for the Jr Brahmas, and Nick Hart stopped 38 shots for College Station.
Gillette Wild 3 vs. Bozeman Icedogs 1-A pair of goals from Brooks Mitzel carried the Gillette Wild to a 3-1 win over the Bozeman Icedogs. Colt Johnson also scored for the Wild, while Kadin Ferguson notched one for the Icedogs. Robbie Brennan made 37 saves for Gillette, and Drew Pehrson stopped 41 shots for Bozeman.
Missoula Junior Bruins 11 vs. Glacier Nationals 0-The Missoula Junior Bruins established an early lead to cruise to an 11-0 win over the Glacier Nationals. Isaac Vincent, Justin Barnes, Misha Akatnov (2), Zachary Colgrove (2), Christian Ward, Josh Chamberlain, Wyatt Mathews, Austin Dennison and Rhys Cottle scored for the Junior Bruins. In net, Joe Chekan made 20 saves for Missoula, and Will Langstaff and Jeremiah Clark made 62 and 16 saves each for the Nationals.
Nashville Jr Predators 7 vs. Point Mallard Ducks 2-A busy first period for the Nashville Jr Predators pushed them to a 7-2 victory over the Point Mallard Ducks. Nikes Kalnberzins (3), Adam Stalzer, and Baylor Hudson (3) scored for Nashville, and Adam Havener and Elias Nilsson notched two for the Ducks. In net, Jonathan Chin made 20 saves for the Jr Predators, and Kevin Mackey and Gary Glassman made 7 and 18 stops for Point Mallard.
Helena Bighorns 3 vs. Great Falls Americans 2 (OT)-Ben Kottmeier of the Helena Bighorns and Tanner Congdon of the Great Falls Americans scored twice in regulation, sending the game to OT, where Kyle Hayter scored the game winner for the Bighorns. Nicholas Battaglia made 60 saves for Helena, and Kyler Ayers stopped 16 shots for Great Falls.
Yellowstone Quake 14 vs. Billings Bulls 0-A slew of scorers for the Yellowstone Quake carried them to a 14-0 win over the Billings Bulls. Ian Done, Max Meyer, Justin Berezinski, Max Doner, Reed Kelly (3), Tony Wahlberg, Anders Bergh, Jesse Lawman, Curt Greenbush, Ian Doner (2), and Carter Johnson scored for the Quake, and netminder Brady Anderson made 27 saves to earn a shutout. Ethan Weise and Simo Huhtanen made 15 and 35 saves each for the Bulls.