Plenty of NA3HL representation at World Juniors
December 29, 2016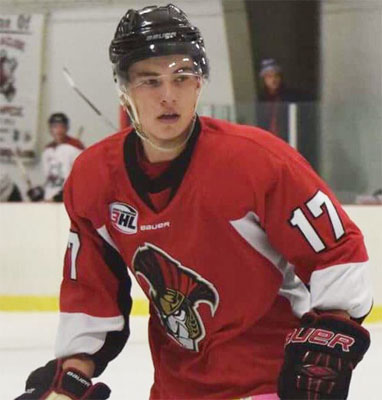 There are several NA3HL players, both past and present, who are taking part in a variety of International Ice Hockey Federation World Junior Championships during the months of December and January.
In total, there are six different types of World Junior Championships across the globe. The main tournament features the top ten ranked hockey nations in the world, comprising the 'Top Division', from which a world champion is crowned. There are also three lower pools—Divisions I, II and III—that each play separate tournaments playing for the right to be promoted to a higher pool, or face relegation to a lower pool.
The top division and tournament is currently taking place in Canada and features the best teams in the world at the U20 level, such as the United States, Canada, Russia, Sweden, Finland, etc.
The NA3HL has two current players who are representing their countries at the selected sites. Binghamton Junior Senators forward Dominik Bogdziul played for Team Lithuania and Nashville Jr. Predators forward Niks Kalnberzins is playing for Team Latvia.
Other players with NA3HL experience who are playing in one of the tournaments are: Yannick Zehnder, F, Switzerland (Twin City Steel, 2015-16) - Denijs Romanovskis, G, Latvia (Bozeman Icedogs, 2014-15) - Ricards Bernhards, F, Latvia (Great Falls Americans, 2015-16).
While Kalnberzins, Zehnder, Romanovskis and Bernhards are all still competing at the top level event in Canada, Bogdziul completed his event with Team Lithuania last week.
Lithuania won the IIHF U20 Division II Group A Championship, which was held December 11-17 in Tallinn, Estonia. Bogdziul finished with 12 points in five games, which ranked 3rd on the Lithuanian team. The win for Lithuania promoted them to the 2018 IIHF Ice Hockey U20 World Championship Division I Group B.