Whalers, Quake and Americans win on Thursday
January 6, 2017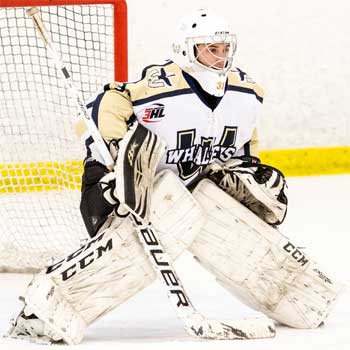 Wisconsin Whalers 3 vs. La Crosse Freeze 1
- A late third period goal from Connor Boscaccy helped secure the 9-14-4 Wisconsin Whalers a 3-1 win over the La Crosse Freeze, who carry a 11-15-2 record on the season. Jake Faulkner and Ben Ratner also scored for the Whalers, while Hunter Dolan notched one for the Freeze. In net, Elliot Gerth made 50 stops for Wisconsin, while La Crosse goaltender Niks Lukasuks stopped 33 shots.
Boxscore
Yellowstone Quake 4 vs. Bozeman Icedogs 2
- The Frontier Division frontrunner Yellowstone Quake locked in a 4-2 victory over the 5th place Bozeman Icedogs with a consistent offensive presence. Jesse Lawman, Reed Kelly (2), and Cole Stewart each scored for the Quake, and Kadin Ferguson and Casey Gobel notched one each for Bozeman. Defensively, Brady Anderson stopped 28 shots for Yellowstone, while Icedog Benjamin Sakaria made 32 stops.
Boxscore
Great Falls Americans 5 vs. Missoula Junior Bruins 4 (OT)
- Danny O'Donnell scored halfway through overtime to give the 5-4 OT win to the Great Falls Americans over the Missoula Junior Bruins. Matt Janke, Tanner Congdon, Brendan Jester, and Adam Vandenbos scored in regulation for the Americans, and Rhys Cottle, Zachary Colgrove, Joseph Porco, and Christian Ward each netted one for Missoula. Between the pipes, Nick Nast made 34 saves for Great Falls, and Tanner Loucks stopped 41 shots for the Junior Bruins. Great Falls is currently in second in the Frontier division, and Missoula is holding on to the number four spot.
Boxscore