Saturday Scores: Freeze blank Bulls
January 8, 2017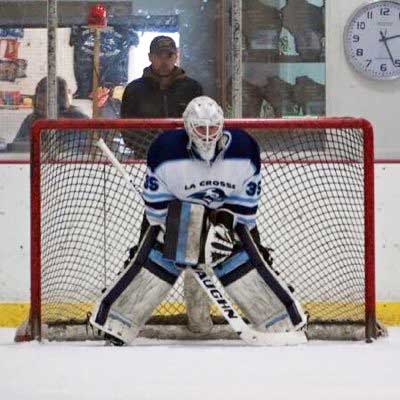 La Crosse Freeze 2 vs. North Iowa Bulls 0 - La Crosse Freeze net minder Will Graves made 39 saves for a 2-0 shutout win over the North Iowa Bulls. Dylan Goggin and Sam Dabrowski scored for the Freeze. In net, Drew Scites made 33 saves for the Bulls.
Granite City Lumberjacks 4 vs. Breezy Point North Stars 1 - Three goals in the third helped the Granite City Lumberjacks to a 4-1 win over the Breezy Point North Stars. Keenan Lund, Matthew Sprink, Tucker Bjorlin, and Ryan Smith scored for the Lumberjacks, and Tristyn Sabina notched one for the North Stars. Granite City goalie Mac Berglove made 20 saves on the night, and Magnus Lindhe stopped 25 shots for Breezy Point.
Louisiana Drillers 7 vs. Euless Jr Stars 6 (OT) - Kristian Kause scored early in OT to give the Louisiana Drillers a 7-6 OT victory over the Euless Jr Stars. Cause, Niki Raiskio (3), Davis Van Gemerden, and Timothy Zittel scored for the Drillers, and Thomas Delaney (2), Dalton Caesar, Nick Sheridan (2) and Chase Deacon scored for the Jr Stars. In net, Santeri Seppinen made 31 saves for Louisiana, and Thomas Bailey made 35 stops for Euless.
Atlanta Capitals 4 vs. Texas Jr Brahmas 1 - The Atlanta Capitals held a strong offensive presence throughout the match to secure a 4-1 win over the Texas Jr Brahmas. Jesse Brown, Adam Vannelli, Talon Medure, and Christian Dale scored for the Capitals, while Melker Kroon notched one for the Jr Brahmas. Capitals goaltender Nolan Bivolcic made 31 saves on the night, and Tyler Myers stopped 25 shots for Texas.
St Louis Jr Blues 9 vs. Evansville Jr Thunderbolts 2 - The St Louis Jr Blues scored 5 goals in the third period to secure their 9-2 victory over the Evansville Jr Thunderbolts. Trevor Wilhelm, Jack Hatton (3), Max Kamper, Alex Werdmuller (2), Ivan Galaguzov, and Robby Seger scored for the Jr Blues, and Rory Scott and Austin Cody earned points for the Jr Thunderbolts. In net, Zach Young made 20 saves for St Louis, while Bryson Linenburg and Jack Spaulding made 28 and 8 saves, respectively, for Evansville.
Gillette Wild 8 vs. Bozeman Icedogs 2 - The Gillette Wild obtained an early lead, which they held on to for an 8-2 victory over the Bozeman Icedogs. Kyle Truax (2), Blake Kauth (2), Derek Scoggins, Brooks Mitzel, Nick Stockert, and Jack Oberg scored for the Wild, and Kadin Ferguson and Steven Nisbet scored for the Icedogs. In net, Landon Anderson made 32 saves for Gillette, while Drew Pehrson and Benjamin Sakaria stopped 29 and 5 shots, respectively, for Bozeman.
Missoula Junior Bruins 6 vs. Helena Bighorns 0 - Tanner Loucks made 22 saves to help the Missoula Junior Bruins to a 6-0 shutout victory over the Helena Bighorns. Colby Birch, Cameron Cunningham, Christian Ward (3) and Misha Akatnov earned points for the Junior Bruins. Alex Kruger and Nicholas Battaglia made 31 and 20 saves, respectively, for the Bighorns.
Great Falls Americans 5 vs. Glacier Nationals 0 - A hat trick from Tegan Harrington helped the Great Falls Americans to a 5-0 victory over the Glacier Nationals. Tanner Congdon notched the other two goals, while Kyler Ayers stopped all 20 shots for a shutout. Glacier net minder Brendan Schultz made 53 saves on the night.
Yellowstone 10 vs. Billings 1 - No report available