Billings defenseman Kozev to represent country
January 10, 2017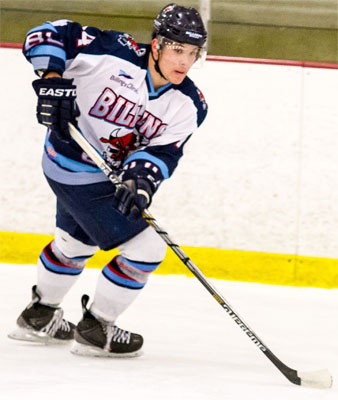 The Billings Bulls of the NA3HL are happy to announce that defenseman Denis Kozev has been selected to represent his home country of Israel in the upcoming IIHF U20 World Championships.
Kozev has appeared in 28 games this season and has 2 goals and 4 assists.
Head Coach Mike Richardson said, "Kozev has come a long way in his play since he arrived in Billings in August. He has always had a strong skill set, but his decision making with the puck, his defensive details are two areas that Denis has really come along way in."
Israel will compete in the IIHF U20 Div III tournament held in New Zealand from January 16-22.
The Billings Bulls would like to wish Denis the best of luck in the tournament.