January 20, 2017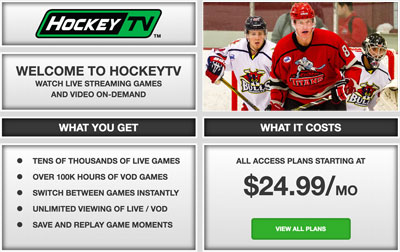 48 games are on the slate this weekend in the NA3HL.
Two-thirds of the regular season is in the books and the race for playoff spots and regular season division championships is heating up.
To date, seven teams have already clinched playoff spots, which includes North Iowa in the Central Division; Yellowstone, Great Falls, Gillette, Missoula and Bozeman in the Frontier Division, and Binghamton in the Northeast Division.
Follow the games on the NA3HL App:
All the games at the NA3HL Showcase will be broadcast live on
HockeyTV
.
Friday, January 20th
College Station at Euless - 2:00 PM CST
Evansville at Atlanta - 7:00 PM EST
East Coast at L/A - 7:00 PM EST
Metro at Southern Tier - 7:00 PM EST
Chicago at West Michigan - 7:00 PM EST
Jersey Shore at Syracuse - 7:30 PM EST
Toledo at Wooster - 7:45 PM EST
La Crosse at Rochester - 7:05 PM CST
New Ulm at Alexandria - 7:10 PM CST
Breezy Point at Willmar - 7:10 PM CST
Skylands at Long Beach - 8:30 PM EST
Cincinnati at Point Mallard - 7:30 PM CST
Lockport at Roc City - 8:30 PM EST
Yellowstone at Helena - 7:05 PM MST
Missoula at Billings - 7:30 PM MST
Glacier at Bozeman - 7:30 PM MST
Gillette at Great Falls - 7:30 PM MST
Saturday, January 21st
New England at Cape Cod - 2:30 PM EST
Jersey Shore at Syracuse - 5:00 PM EST
Metro at Pittsburgh - 6:30 PM EST
Cincinnati at Point Mallard - 6:00 PM CST
Toledo at Southern Tier - 7:00 PM EST
Evansville at Atlanta - 7:10 PM EST
East Coast at Maine - 7:30 PM EST
Binghamton at Skylands - 7:30 PM EST
Granite City at Peoria - 6:45 PM CST
Roc City at Lockport - 8:00 PM EST
Northeast at Long Beach - 8:00 PM EST
St. Louis at Wisconsin - 7:00 PM CST
Alexandria at New Ulm - 7:10 PM CST
Willmar at Breezy Point - 7:30 PM CST
College Station at Texas - 7:35 PM CST
La Crosse at Rochester - 8:00 PM CST
Yellowstone at Helena - 7:05 PM MST
Missoula at Billings - 7:30 PM MST
Glacier at Bozeman - 7:30 PM MST
Gillette at Great Falls - 7:30 PM MST
Sunday, January 22nd
L/A at Maine - 11:00 AM EST
Binghamton at Skylands - 12:00 PM EST
Jersey Shore at Syracuse - 12:00 PM EST
West Michigan at Chicago - 12:00 PM CST
Pittsburgh at Wooster - 1:00 PM EST
Cape Cod at New England - 1:20 PM EST
St. Louis at Wisconsin - 1:00 PM CST
Granite City at Peoria - 1:15 PM CST
East Coast at Northeast - 3:00 PM EST
Southern Tier at Roc City - 3:00 PM EST
Euless at College Station - 5:30 PM CST