South Report: Bulls finding rhythm despite schedule
November 24, 2010
by Zach Duncan | NAHL.com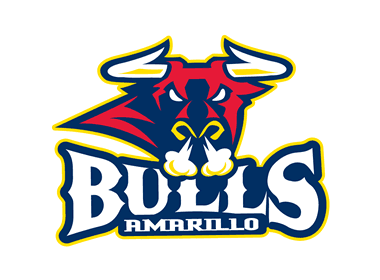 The Amarillo Bulls have the South Division's second-best winning percentage, yet they enter this week's three-game road trip sitting in fourth place.

That's because a quirky portion of their schedule had the Bulls playing only once in a 19-day span.

Taking the ice for a two-game set for the first time since Halloween weekend, Amarillo split with Wichita Falls, bouncing back Saturday with a 4-3 victory after losing on Friday, 5-2.

Although the Bulls' five-game winning streak was snapped, head coach Dennis Williams liked how his team rallied to win Saturday, earning two points without Amarillo's best player taking the ice.

Goaltender Nikifor Szczerba, named the Bulls' Player of the Month for September and October, didn't suit up in the series.

Williams said his netminder, whose 2.28 goals-against average and .926 save percentage are among the league's best, suffered a minor injury the week before.

"If it'd been a one-game playoff or Game 7, he could have played," Williams said. "We wanted to make sure he was healed and 100 percent. He's practicing now and he feels good."

While the team missed Szczerba, it welcomed back assistant captain Cody Freeman, who had missed a game due to injury.

Freeman scored both Bulls goals in Friday's loss, then delivered the game-winner one Saturday - the last of three goals Amarillo had in the third period.

"He's an outstanding kid who has shown some great leadership," Williams said of Freeman. "He does a very good job leading them by being vocal on the ice."

Ricky DeRosa, who also scored in Saturday's third period, continues to make a major impact with the Bulls with five goals in seven games.

DeRosa played briefly in the United States Hockey League, but wasn't getting enough ice time to help his development. That hasn't been a problem with the Bulls.

"He has a knack for finding the back of the net," Williams said. "He's the kind of player you always want to be on the ice."

On the ice playing games is what the Bulls would rather be doing, so Williams is glad that quirky stretch of the season is done.

Williams, who allowed his players to go home for a weekend, said the extended break wasn't a bad thing, but he wishes it had occurred later in the seven-month season.

"It's difficult to get any kind of rhythm going, but the guys did well with it," he said.

If the Bulls continue to perform at their current pace, they'll slowly move up the division standings. Amarillo has two games in hand over third-place Topeka and six in hand over second-place Wichita Falls, which the Bulls trail by only three points.

"I told our guys at the end of the day, we've still got to win those games that we have in hand," Williams said. "And there isn't an easy game in this South Division."

SOUTH DIVISION NOTEBOOK

CORPUS CHRSTI ICERAYS: The IceRays played two more close games last week, edging New Mexico 2-1 both times. Twelve of Corpus Christi's 22 games have been decided by one goal, with the IceRays going 7-3-2. Only Fresno has more one-goal wins in the NAHL.

NEW MEXICO MUSTANGS: The Mustangs are hoping to end a six-game losing streak this weekend when they host the Wildcats. Their only two wins since September ended have been at home versus Wichita Falls, and both were by 3-2 counts.

TEXAS TORNADO: Rock Einersen got back on track, recording five points in three games last week. The Tornado's leading scorer, who was sidelined with a broken wrist for a month, will be one of five Texas representatives at next month's NAHL Top Prospects Tournament, joining David Rigatti, Ralf Freibergs, Jimmy Kruger and coach Tony Curtale.

TOPEKA ROADRUNNERS: Topeka extended its win streak to five games by sweeping the first-place Tornado. Michael Hill earned South Player of the Week honors after a six-point weekend, and Justin Hussar continues to impress with five points against Texas. Topeka wraps up a six-game homestand this weekend against Amarillo.

WICHITA FALLS WILDCATS: There's a three-way tie for the team's goal-scoring lead. Dakota Klecha, Mac Olson and Sean Keane all have 12 for Wichita Falls, which went 1-2 last week despite leading all three games after the second period. The Wildcats' points leader is Ryan Frost, who has 25 thanks to 19 assists.