Binghamton, Yellowstone post big wins on Thursday
February 17, 2017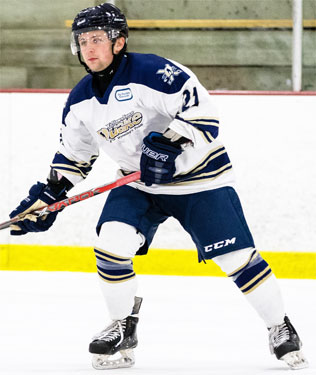 Binghamton Junior Senators 8 vs. Syracuse Stampede 2
- The Binghamton Junior Senators grabbed an early first period lead to cruise to an 8-2 victory over the Syracuse Stampede. Dominik Bogdziul, Brad Becker, Lindros Beard, Zach Satalino, Ryan Reifler (2), Cole Skelly, and Conor Landrigan scored for the Junior Senators, and Matt Allen and Malik Lamotte-Stokes each notched one for the Stampede. Binghamton net minder Sal Lauretta stopped 31 shots on the night, while Steven Kozikoski made 57 saves for Syracuse.
Boxscore
Yellowstone Quake 8 vs. Gillette Wild 4
- A busy second period pushed the Yellowstone Quake to an 8-4 victory over the Gillette Wild. Ian Doner (2), Justin Berezinski, Curt Greenbush, Reed Kelly (2), Pablo Pantoja, and Carter Johnson scored for the Quake, and Kyle Truax, Nick Stockert, Riley Holwegner, and Blake Kauth each netted one for the Wild. Yellowstone goalie Nick Ottenbacher made 21 stops for the win, and Landon Anderson and Robbie Brennan made 24 and 15 saves, respectively, for Gillette.
Boxscore