NA3HL Top Prospects just one week away
February 20, 2017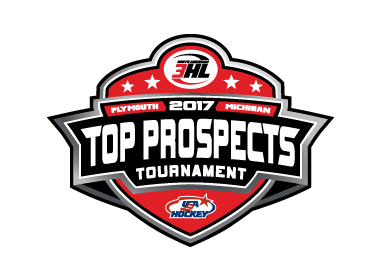 The 2017 North American 3 Hockey League (NA3HL) Top Prospects Tournament begins in one week and will be held from February 27-28 at the USA Hockey Arena in Plymouth, Michigan.
The NA3HL Top Prospects Tournament is played in conjunction with the North American Hockey League's (NAHL) Top Prospects Tournament. The event has quickly become one of the most highly-scouted events of its kind, with hundreds of junior, NCAA and NHL expected in attendance this season.
All NA3HL Top Prospects games will be broadcast live in HD on
HockeyTV
120 total players from the NA3HL will be spread amongst six teams, who will play in three games each during the event. The event will feature four teams that represent the eight divisions in the NA3HL. Two separate NA3HL Selects teams will compete as the fifth and sixth teams in the event. The Selects team rosters will be comprised of players with birth years of 1998, 1999 or 2000.
Rosters
Coaches
Gold: Todd Sanden, North Iowa Bulls (Central) and Mike Stanaway, Long Beach Sharks (Coastal)
Green: Justin Quenneville, Metro Jets (East) and Chris Flaugher, St. Louis Jr. Blues (Midwest)
Silver: Chris Laganiere, Binghamton Junior Senators (Northeast) and Michael Hill, Texas Jr. Brahmas (South)
White: Ryan Theros, Yellowstone Quake (Frontier) and Brad Willner, Granite City Lumberjacks (West)
2017 NA3HL Top Prospects schedule (all times eastern, subject to change):
Monday, February 27th
10:00am: Gold (Central & Coastal) vs. Selects Red
10:15am: Silver (Northeast & South) vs. Green (East & Midwest)
12:00pm: White (Frontier & West) vs. Selects Black
4:15pm: Gold (Central & Coastal) vs. Silver (Northeast & South)
6:15pm: Green (East & Midwest) vs. Selects Black
8:15pm: White (Frontier & West) vs. Selects Red
Tuesday, February 28th
9:30am: Gold (Central & Coastal) vs. Selects Black
11:30am: Silver (Northeast & South) vs. Selects Red
1:30pm: Green (East & Midwest) vs. White (Frontier & West)