Central Report: Confidence continues to build in Bismarck
November 30, 2010
by Brian McDonough | NAHL.com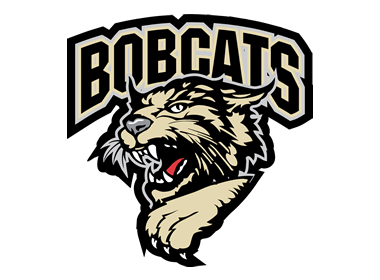 After posting an impressive 6-2 record in November, confidence is building in Bismarck as the Bobcats continue their push towards the top of the Central Division standings.

With 29 points, the defending Robertson Cup champions sit one behind front-running Owatonna with two games in hand, and head coach Layne Sedevie likes the direction his team is headed.

"After a few setbacks we had, I think we're finally figuring out what it takes to win," said Sedevie, whose team holds a 14-8-1 record through 23 games. "We've found a way to win some close hockey games and I think that'll help us down the road."

You can't blame the Bobcats for a bit of a shaky start. After all, the team had to replace nearly 20 players who left for the NCAA ranks after winning the NAHL title last season.

Those newcomers, however, are beginning to settle in and deliver.

"I think we're definitely improving as a team," said Sedevie. "Some of our younger guys are progressing nicely. We knew we'd have some bumps and bruises along the way, but we've responded well to them."

And talk about seizing an opportunity, two first-year players who are making significant impacts - forwards Matt Gates and Charles Mosey - were both identified at the team's open tryout camps over the summer.

Gates, a 20-year-old from Palatine, Ill., made the team coming through the Bobcats' camp in Chicago and leads Bismarck in scoring with 21 points (11 goals) through 21 games.

"Matt's been a leader from Day 1," said Sedevie. "He's starting to gain interest and the Division I level and it's well deserved."

And Mosey, who will compete in next week's NAHL Top Prospects Tournament, recently committed to Dartmouth College. The 19-year-old from Prior Lake, Minn., who attended the Bobcats' Minnesota camp is averaging a point a game (17).

"Charles was a player I really liked at our camp, and what a great opportunity for him with (Dartmouth's) hockey program and education on top of it," said Sedevie. "Right from the start, he gained interest from schools at the Division I level."

Also stepping to the forefront is Dan Zawacki, a 19-year-old from Boulder, Colo., who's starting to break out offensively, according to Sedevie, and 20-year-old defenseman Tom Rizzardo, a Highland Village, Texas, native who's making a difference at both ends of the ice.

"Dan's probably our most skilled player with the puck and has been a difference-maker all year," said Sedevie. "And Tommy had been extremely solid on the backend for us and he's also starting to contribute on the offensive side."

And with Ryan Faragher, another Dartmouth College recruit, the Bobcats' clear-cut No. 1 goaltender, the team has welcomed Tommy Burke, a 19-year-old from Chaska, Minn., who started the season with Owatonna before joining Port Huron, to the mix in a backup role.

"He's done everything I've asked," Sedevie said of Burke. "He understands the situation and the opportunity he has learning from a very good goaltender in front of him."

The Bobcats have five more games before the Christmas break, with the first one at home against Aberdeen on Friday. Bismarck will square off with Aberdeen in an exhibition game in Minot, N.D., the night before.

Sedevie is counting on continued improvement from his charges as the holidays approach.

"We just need to keep things going in the right direction, to keep learning from our mistakes and becoming a better hockey team every day we step on the ice," said the coach.

CENTRAL DIVISION NOTEBOOK

ABERDEEN WINGS: Goaltender Frederick Leisner stopped 40 shots in regulation and overtime and two of four in the shootout in the Wings' 2-1 loss to Owatonna on Saturday. With an 8-11-3 record, the 18-year-old from Garland, Texas, holds a .903 save percentage.

AUSTIN BRUINS: After a 5-1 loss to Coulee Region on Thanksgiving, the Bruins have six games remaining before the holiday break beginning this weekend when they host Alexandria for a two-game set on Friday and Saturday.

ALEXANDRIA BLIZZARD: Forward Nardo Nagtzaam, who recently committed to Mercyhurst College, was named to next week's NAHL Top Prospects Tournament (Team Legwand), replacing Wenatchee's Shawn Pauly. The 20-year-old from the Netherlands leads the Blizzard in scoring with 34 points (14 goals) after 21 games.

COULEE REGION CHILL: Goaltender Aaron Davis, 18, came up big in his two starts last weekend, turning aside 72 of 76 shots in two Chill victories. "He played with a lot of confidence and poise," head coach Garrett Strot said of the Mound, Minn., native.

OWATONNA EXPRESS: Garrett Orhn, a 19-year-old defenseman, tallied a goal and two assists in the Express' two-game sweep over Aberdeen last weekend. The Coleraine, Minn., native has three goals and 10 assists in 22 games this season.