Watch Now: NA3HL Plays of the Week, Top Prospects edition
March 3, 2017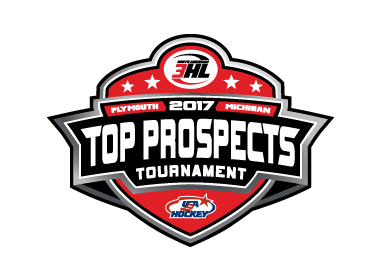 The North American 3 Hockey League is pleased to continue an exciting format for the weekly Plays of the Week segment.
It is called, the NA3HL Plays of the Week
With so many clips and plays coming in, the league now features the best plays in a top 5 format each week.
Clips and plays that are considered must be nominated.
But, here is the best part!
We also let you the fans of the NA3HL chime in as well
. If you would like to nominate a goal, save or any other play for the Plays of the Week, all you have to do is
send us an email
. Simply tell us which play you think should be considered, the team, the player and we will give it a look. It is that easy!
We rewind the clock to this past week, where we feature some of the best plays from the 2017 NA3HL Top Prospects Tournament, which included an OT-winner, a great save, some more nice goals and an OT-winner!
This week's Top 5:
5. #8 EJ Gilbert, #11 Justin Bloomfield, Team Black
4. #10 Ryan Edgar, Team Red
3. #33 Andrew Kormos, Team Green
2. #7 Jake Cox, #17 David Vaysberg, Team Silver
1. #11 Chuck Costello, Team Gold