Stars, Whalers win on Wednesday
March 9, 2017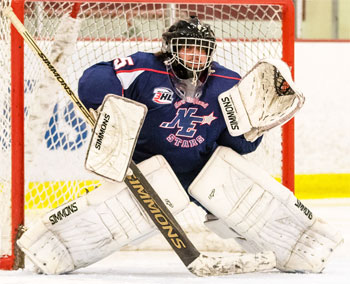 New England Stars 2 vs. L/A Fighting Spirit 0
- Dom Lamanno made 26 saves for a 2-0 shutout win against the L/A Fighting Spirit. Aaron Callan made 18 saves for L/A. Tyson Gudaitis and Ian Gately scored for the Stars.
Boxscore
Wisconsin Whalers 9 vs. Chicago Bulldogs 1
- The Wisconsin Whalers grabbed a 9-1 victory over the Chicago Bulldogs. Connor Boscaccy, Broddey Richards (3), Matt Resch, Drew Steines (2), Austin Lewis, and Carter Grobstick scored for the Whalers, while Michael Curwick got on the board for the Bulldogs. In net, Jacob Hough made 17 saves for Wisconsin, while Chicago goaltender Brendan Barada stopped 66 shots.
Boxscore