NAHL announces Players of the Week
December 6, 2010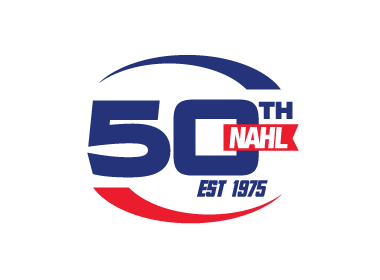 The North American Hockey League (NAHL) has announced its Players of the Week, sponsored by SBK Hockey, for the week ending Dec. 5.

SBK HOCKEY/NORTH PLAYER OF THE WEEK
RJ Kleiman - Motor City Metal Jackets

Motor City forward RJ Kleiman tallied four goals and two assists as the Metal Jackets celebrated a two-game sweep over Traverse City. On Friday, the Dewitt, Mich., native recorded a hat trick in a 6-3 victory. The next night, the 20-year-old put home another goal and added a pair of assists, including one on Cody Wydo's game-winning marker, as the Metal Jackets doubled up the North Stars, 8-4. He was also a plus-5 on the weekend.

"RJ provides consistent offensive production for us night in and night out," said Metal Jackets head coach David Cole. "He's a leader with a very high intensity level and continues to prove himself as a legitimate college prospect."

HONORABLE MENTION: Port Huron defenseman Steven Cook; St. Louis forwards Chris Ciotti and Brad Smith and defenseman Kevin Zehnder

SBK HOCKEY/SOUTH PLAYER OF THE WEEK
Brian Christie - Topeka RoadRunners

Topeka forward Brian Christie rang up two goals, including the game-winner, and a pair of assists in the RoadRunners' 5-2 victory over St. Louis on Friday. The 18-year-old from West Chester, Pa., who was held scoreless the next night (a 3-2 loss to the Bandits), was also a plus-3 on the weekend.

"Brian has been playing very good hockey for us over the last three weeks," said RoadRunners assistant coach R.J. Enga. "His game is becoming more thorough in all areas."

HONORABLE MENTION: Amarillo forward Cody Freeman; Topeka forward Nathan Milam

SBK HOCKEY/CENTRAL PLAYER OF THE WEEK
Francis DeAugustine - Bismarck Bobcats

Bismarck forward Francis DeAugustine connected for a pair of goals in the Bobcats' only game of the weekend - a 5-1 victory over Aberdeen on Friday. The 19-year-old from Burgettstown, Pa., was also a plus-2 for the contest.
"Frankie has been very good for us from the start," said Bobcats head coach Layne Sedevie. "He has great skill and a great work ethic that's been paying off."

SBK HOCKEY/WEST PLAYER OF THE WEEK
Alec Hajdukovich - Fairbanks Ice Dogs

Fairbanks forward Alec Hajdukovich unleashed for four goals and three assists as the Ice Dogs skated to a three-game sweep over Dawson Creek. On Thursday, the Fairbanks native potted a pair of goals, including the game-winner, in a 10-4 triumph. After being held scoreless the next night - a 5-3 victory - the 19-year-old notched two more goals, including another game-winner, and an assist as the Ice Dogs doubled up the Rage on Saturday, 6-3. The North American Prospects Hockey League graduate was also a plus-3 for the weekend.

"Alex has a knack for finishing and it was just a matter of time before he got rolling," said Ice Dogs head coach Josh Hauge. "He's been working extremely hard and spending extra time after practice with our staff, so I'm really happy for him."

HONORABLE MENTION: Fresno forward Mike Cox

SBK HOCKEY/GOALTENDER OF THE WEEK
Tom Conlin - Fresno Monsters

Fresno Monsters goaltender Tom Conlin, a 19-year-old from Norwood, Mass., turned aside 33 of 34 shots in his only start of the weekend - a 6-1 victory over the New Mexico Mustangs on Saturday.

"Tom has played very well for us," said Monsters head coach Eric Ballard. "He's proven he's our No. 1 goalie right now."

HONORABLE MENTION: St. Louis' Matt Green