North: Division stars shine bright at Top Prospects
December 10, 2010
by Lance-Michael Correia | NAHL.com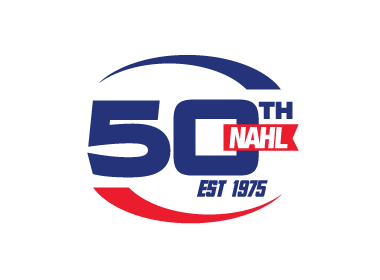 Team Miller, made up of North Division all-stars, lit up the North American Hockey League (NAHL) Top Prospects Tournament at the Iorio Ice Arena in Walpole, Mass., scoring a tourney-high 16 goals over the three-day event en route to a 2-1 mark.

Team Miller, named for NAHL alum, NHL star and USA Olympian Ryan Miller, capped its run with a thrilling 6-4 victory over Team (Brian) Rafalski on Tuesday.

Motor City forward Cody Wydo, the NAHL's top scorer with 50 points through 24 regular-season outings, brought his offensive touch to suburban Boston as well, tying for the top spot among the Top Prospects with three goals and six points.

Wydo and Michigan's Andrew Kolb each registered hat tricks, and St. Louis defenseman Grant Gettinger dished out a trio of assists in a 9-4 win over Team (David) Legwand on Monday.

"It was good; we got a lot of eastern exposure," said Team Miller coach Anthony Palumbo (Traverse City). "A lot of scouts and a lot of people who might not have otherwise had a chance to see these players were treated to some very high-end hockey. It's great exposure for the league. In the end, I think that what was what the event was designed to do."

An ancillary component to any such all-star event is the dynamic of the temporarily realigned loyalties of the players themselves, as former and future foes congeal under a unified banner.

"That's part of the fun - getting to know some of the guys you go up against every weekend," said Traverse City defenseman and captain Travis White, who was paired with Motor City counterpart Mike Monfredo for much of the weekend. "And it was cool getting to know a guy like (Port Huron's) Ryan Green, who is a good guy despite being so scary on the ice. On the hockey side, it was really good. Every game we played and saw was pretty crisp."

While White and Monfredo were paired on the North Division blue line, Palumbo and Litke were able to put teammates together where they could, linking the St. Louis duo of Gettinger and Patrick Sheehan and the Michigan tandem of Michael Szuma and Ryan Trenz. At one point, St. Louis' Chris Ciotti, Brad Smith and Nick Carey joined Gettinger and Sheehan for an all-Bandits special-teams session - with Smith lighting the lamp.

"We called for the 'St. Louis power play' and one of them piped up, joking that their power play was struggling at the moment," Palumbo said. "So they promptly went out and scored a goal."

Palumbo, White and fellow Traverse City all-stars Kelin Ainsworth and Tyler Marble capped an extended weekend of hockey with - what else? - more hockey. The North Stars took in the Boston Bruins-Buffalo Sabres game at TD Garden, watching Team Miller namesake Ryan Miller backstop the Sabres against the host Bruins.

"That was a great experience," White said. "It's a great hockey town - a lot like Detroit. The fans live and breathe hockey, and they know the game."

NORTH DIVISION NOTEBOOK

CHICAGO HITMEN: Gabe Gervais had a goal and two assists for the Hitmen last weekend against Springfield, and the Windsor, Ontario, native now has six points in his last four outings. James Albrecht (Geneva, Ill.) put his stamp on Team Miller's final Top Prospects contest, scoring the game-winner against Team Legwand with 50 seconds left in the third period.

JANESVILLE JETS: The Jets enjoyed a weekend respite from NAHL action, and will host division-leading St. Louis in a two-game series starting Friday at Janesville Ice Arena. Janesville's own Ross Mauermann enjoyed a productive all-star event, scoring Team Miller's lone goal on Sunday, and setting up three more in a 9-4 victory on Monday.

MICHIGAN WARRIORS: The Warriors had just one game on the docket last weekend, but Thomas McEachern made it count. The Rochester Hills, Mich., product churned out a natural hat trick - three consecutive goals - in a span of just 3:28 early in the first period on Friday, igniting an 8-2 triumph over Port Huron.

MOTOR CITY METAL JACKETS: The Jackets vaulted into second place in the jam-packed North Division standings with a two-game sweep of the team that previously occupied the second spot, Traverse City. The Jackets amassed 14 goals in the series, led by R.J. Kleiman's four-goal, two-assist outburst.

PORT HURON FIGHTING FALCONS: Louis Educate continues to yield consistent high-end production for the Fighting Falcons. The Libertyville, Ill., subject has points in eight of his last nine games, and has accrued 12 points over that span.

ST. LOUIS BANDITS: The Bandits stepped outside the North Division last weekend to face off against geographic rival Topeka. The teams split a pair of games, with Brad Smith and Chris Ciotti each scoring a goal and assisting on another in a 3-2 St. Louis victory on Saturday.

SPRINGFIELD JR. BLUES: The Blues returned from a 20-day hiatus well rested enough to score a 5-2, 7-3 sweep from Land of Lincoln rival Chicago. Mike Fallon powered the Springfield offense with a pair of goals and three assists, while Wally Cossette chipped in with a goal and four helpers on the weekend.

TRAVERSE CITY NORTH STARS: Defenseman Travis White has added a new dimension to his game this season, with a bump in offensive production to compliment his All-North Division-caliber rearguard skills. White is tied for the Traverse City team lead with 20 points in 23 contests, and has already eclipsed his offensive output from each of his past three NAHL seasons.